Women in the Profession
CPABC is committed to empowering women in the profession. Gender equality is a business issue and we are all allies working together. Here we provide information to help foster the continued success of current and aspiring female CPAs.
The Art of Leadership Women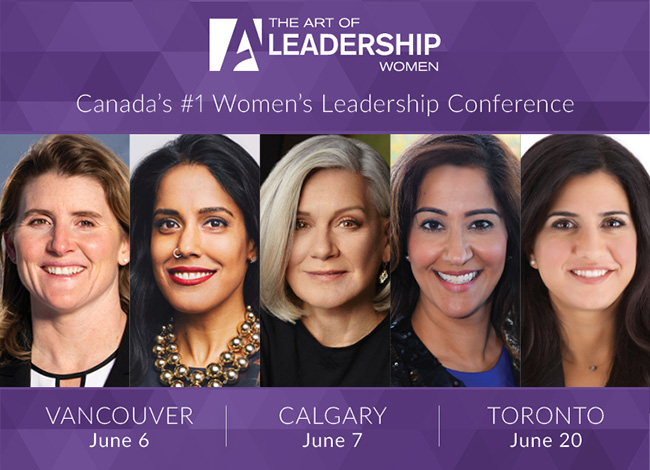 The Art of Leadership Women returns to Vancouver on June 6, 2023.
This unique one-day conference features an empowering lineup of speakers and topics curated to share strategies and insights on the most critical issues facing leaders today. Join The Art of Leadership Women for an inspiring day of learning, networking, and championing change for women. Click here to learn more about speakers.
CPA Members, candidates, and students can save $50 per pass using promo code CPABC40. An additional $50 can be saved when purchasing 5 or more passes at checkout.
The Art of Leadership Women registration.
NOTE: This is not a CPABC event, and therefore not eligible for PD passport usage.
CPABC Women's Leadership Series
Many women experience their career journey differently from their male counterparts.
With our new Women's Leadership Series, you can develop your skills, grow your professional network, and foster connections you need.
The agenda is designed to support women in the accounting profession by providing opportunities to share their experiences, ideas, and opinions in a respectful, safe place.
This powerful series comprises of monthly PD seminars, and reflection & connection sessions, all delivered virtually. Some sessions will be recorded and made available for a short time following each session to registrants who are unable to attend, but participants are asked to do their best to commit to attending all sessions.
Join us at the opening workshop on Career Navigation for Women on October 21 to kick off this series.
Registration closes on October 19, 2022.
CPA Canada:

For compensation information - please visit CPA Canada and log into the Members' Area

American Institute of Certified Public Accountants:
Women in the Profession
Women in the Profession
CPABC Women's Leadership Series