Member & Practice Regulation
CPABC is committed to protecting the public by fostering proactive, supportive and educational activities. CPABC enforces reactive and adjudicative processes to effectively address situations where standards have not been met.
In order to maintain public confidence in CPAs, members must stay apprised of: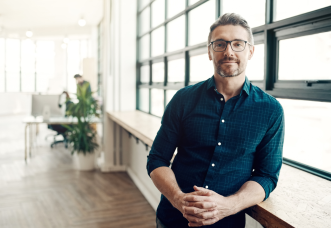 Protecting the Public
CPABC has the responsibility to regulate all matters, including competency, fitness and professional conduct, relating to the practice of accounting by members, students, professional accounting corporations and registered firms; CPABC is also required to establish and enforce professional standards.
Learn more about protecting the public
Member & Practice Regulation
Member & Practice Regulation
2022/23 Regulatory Report to the Public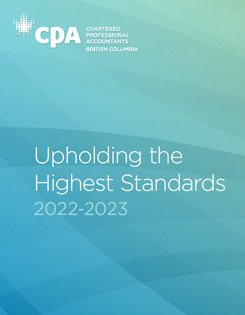 The CPA profession constantly reassesses and adjusts the regulatory system as needed to ensure it continues to meet the needs of the public and government, while meeting or exceeding international standards.
See Report to the Public
2022/23 CPABC Annual Report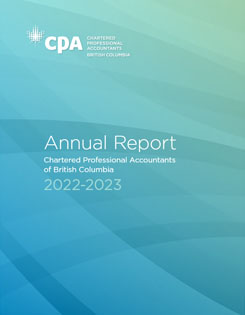 This year, our major initiatives were aligned with CPABC's three-year rolling strategic plan, and continued to enhance the protection of the public, member and student services, and operational effectiveness.
See Annual Report