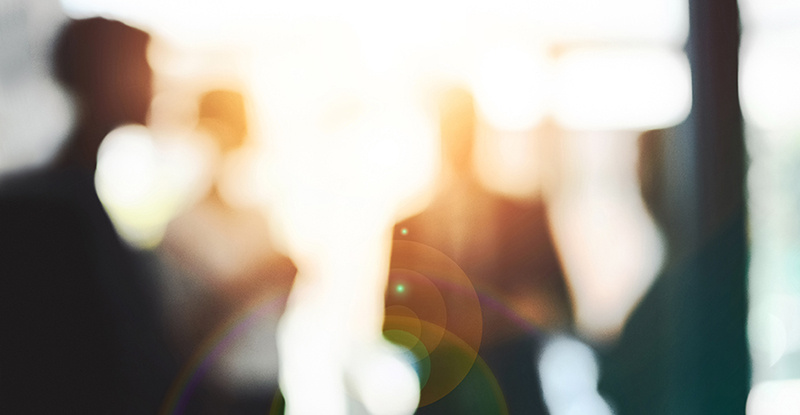 Photo credit: PeopleImages/iStock/Getty Images
When a race-related incident at a Philadelphia Starbucks sparked worldwide outrage in the summer of 2018, the company's response to the incident—an afternoon of anti-bias training for staff across North America—came under intense scrutiny. Starbucks' intention to promote diversity and inclusion in the workplace was by no means avant-garde, as many organizations have delivered similar programs to employees over the years. Having witnessed a range of these programs over the last 15 years, I can say that one observation holds true: Diversity means different things to different people, and it plays out differently in different industries.
What do you mean when you say "diversity"?
It can be difficult to have a robust conversation about diversity and inclusion when there isn't a common understanding of what these terms mean.
When we talk about promoting diversity in the workplace, we generally mean fighting against the under-representation of certain groups of people or aspiring for a greater mix. But what makes these discussions complex is that not all diversity is visible. Thinking about diversity in three dimensions can help bring clarity.
Inherent diversity
The first dimension is often called "inherent diversity." This refers to aspects of our identities that are tied to our appearance and physical characteristics, or the social categories we might fit into. These aspects include race, ethnicity, age, sexuality, gender identity, and faith identity.
Acquired diversity
The second dimension is often called "acquired diversity" or "experiential diversity," which includes aspects of our identity and points of view that come from our lived experiences and personal histories. These might include where you grew up, what languages you speak, whether you're a parent, whether you immigrated to Canada as a child, or whether you have been diagnosed with a health condition. Despite being harder to measure, this dimension has an enormous impact on workplace diversity.
In May of 2018, I delivered inclusion training to employees at a large financial institution in Quito, Ecuador. Out of its 5,100 employees, 65% were women. In speaking with the organization's diversity and inclusion committee, I learned that a large proportion of employees were not satisfied with their employer's efforts to accommodate mothers. This demonstrates the fact that having or being open to having a diverse workforce is not the same as being inclusive to employees' unique needs. In other words, a diverse workplace isn't necessarily an inclusive workplace.
Thought diversity
There are many local examples of companies that—like the aforementioned financial institution in Ecuador—have been successful in attracting and hiring for diversity but struggle to provide a workplace where everyone actually feels included. The flexibility needed to create a healthier workplace for parents, for example, requires a third dimension of diversity—one that's truly the biggest challenge for workplaces today: "thought diversity."
Some experts see thought diversity as the result of how our brains are wired differently. It is also the result of the first two dimensions of diversity at play—and how they collectively affect our perception of the world and each other, and our ability to communicate and lead. A workplace that aspires to thought diversity must be inclusive. Similarly, a truly inclusive workplace must be open to different points of view, approaches, and methods. Thought diversity and inclusion are inseparable. Subsequently, inclusion will not thrive in a work environment led by a micromanager. Inclusive leaders are the polar opposites of (and often the antidote to) micromanagers.
The difference between a diverse workplace and an inclusive workplace is what sets 3D-diversity and 2D-diversity apart. As inclusion strategist Vernā Myers puts it, "Diversity is being invited to the party; inclusion is being asked to dance."1 However, this analogy does not go far enough to explain "inclusion excellence."
Research conducted by Deloitte and the Victorian Equal Opportunity and Human Rights Commission in 2013 revealed that real inclusion in the workplace is the combination of feeling that you are treated fairly, that your uniqueness is valued and appreciated, that you belong, and that you can fully contribute your voice. Using Myer's analogy, inclusion excellence is being invited to pick the music.
Improving morale improves the bottom line
There is a lot of research to suggest that employees who feel included are generally happier, healthier, and more likely to stay. This is good for an organization's bottom line for many reasons. According to peoplekeep.com, the cost of turnover goes up as pay rate increases, ranging from 16% for lower-wage positions to 213% for executive roles.
Quantifying the costs of losing people is challenging, because these costs are often hidden in the lost productivity of managers when they're engaged in recruitment. Additionally, there's a loss in productivity for the entire team during a new hire's first six months, as the employee onboards and adjusts to their role and the company. More productive workplaces and cost savings tied to reduced turnover are just a few of the many business case benefits to having a more inclusive and diverse workplace.
Key to realizing these benefits is an understanding that increasing diversity and inclusion in the workplace is not the end-goal. Reducing the under-representation of certain groups of people and ensuring that all employees can be themselves at work are just means to deliver on an organization's existing business objectives and achieve or maintain competitive excellence.
Starbucks' anti-bias training was one of the strongest statements of a corporate commitment towards inclusion that we've seen in recent memory. And although this initiative/intervention does have the potential to contribute to a more inclusive, less racist society, its ultimate goal is to ensure that Starbucks' employees provide the highest levels of customer service to all customers. For companies similarly championing progressive workplaces, inclusion excellence is business excellence.
---
Alden E. Habacon is a diversity and inclusion strategist and the director of solutions strategy for HRx Technology in Vancouver.
Originally published in the November/December 2018 issue of CPABC in Focus.
---
1 Vernā Myers, Moving Diversity Forward: How to Go From Well-Meaning to Well-Doing, Chapter 1, ABA Book Publishing: 2011.