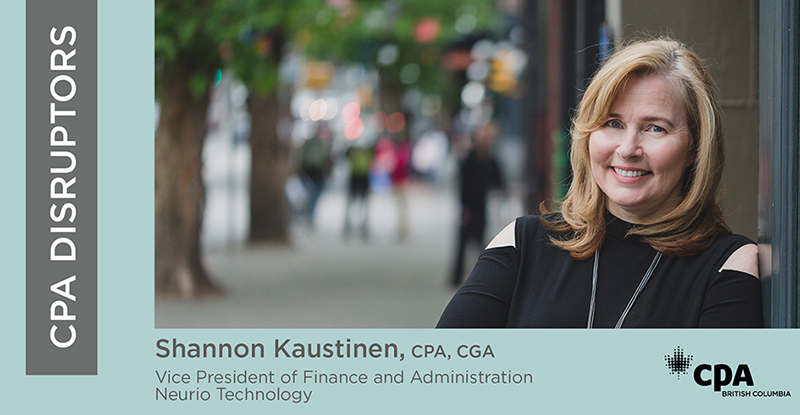 Photo credit: Wink Photography
Disruptor company: Neurio Technology
Vice President of Finance and Administration: Shannon Kaustinen, CPA, CGA
Headquarters: Vancouver, BC
Key technologies: Proprietary hardware and software
Disrupting: Home energy monitoring and control
Technology has transformed our daily routines. Recent trends such as the sharing economy have changed how we get from point A to B, book our travel and accommodation, and shop. Disruption within industries is bringing new ways for people to optimize and simplify their lives. Vancouver-based Neurio Technology is one of these disruptors, leveraging ground-breaking technology to revolutionize how people manage their home energy.
"In a nutshell, Neurio is an energy data company," says Neurio's vice president of finance and administration, Shannon Kaustinen, CPA, CGA. "Our products allow homeowners to optimize their energy consumption and reduce their energy-related costs."
Using their unique capabilities in data management, Neurio also seeks to bridge the gap between home energy monitoring and residential solar systems. With rooftop solar panels becoming more affordable and more prevalent, solar power is a key player in the renewable or clean energy movement. Canada's installed capacity of solar power has increased from 16.7 megawatts in 2005 to 3,040 megawatts in 2018, and solar and wind energy are the fastest growing sources of electricity in the country.
As more homes generate and potentially store solar energy, Neurio's tools help homeowners reliably monitor their solar and energy consumption. But all homeowners can benefit from Neurio's technology, as Shannon explains, "We develop fully-integrated software, hardware, and data science elements that support energy monitoring and management within the home."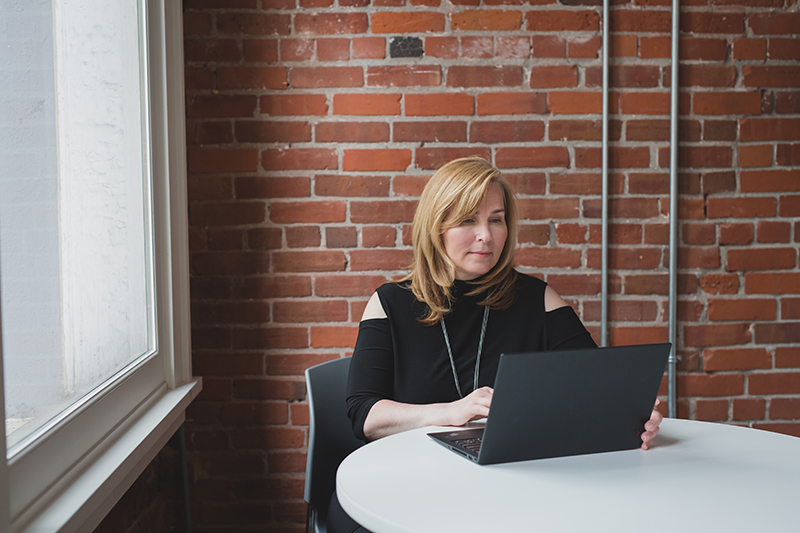 Neurio Technology's vice president of finance and administration, Shannon Kaustinen, CPA, CGA. Photo credit: Wink Photography
Using the Neurio Home app, homeowners can access their home energy data whenever they want. Aspects like historical data and daily reports provide personalized data in a way that is clear, accurate, and easy to understand.
"Homeowners that have solar installed are eager to monitor and manage the way they use and store their solar energy for maximum cost savings," comments Shannon. "Neurio can monitor both the consumption of energy within the home, as well as the generation of solar energy."
Company history
Founded in 2005, Neurio originally focused on serving homeowners through direct-to-consumer sales. As the company grew, it turned its focus to serve businesses, furthering its reach through business-to-business sales. By selling its services to solar installers, Neurio's products have often been provided to homeowners as an added feature to solar installer offerings.
"Neurio started with a goal to create one product that would easily allow homeowners to better control their energy usage," says Shannon. "The way to do this was to produce real-time data of consumption in the home, which would then prompt homeowners to manage their energy efficiently based on what they are seeing in their data."
Related articles:
Named one of the fastest-growing tech companies in Canada by Deloitte in 2017, Neurio's success recently picked up speed when it was acquired by US power firm Generac Holdings Inc. (NYSE:GNRC) in March 2019.
"This acquisition was one of the larger and more complicated technology M&A transactions in BC during the past year," noted Jon Conlin, partner at Fasken.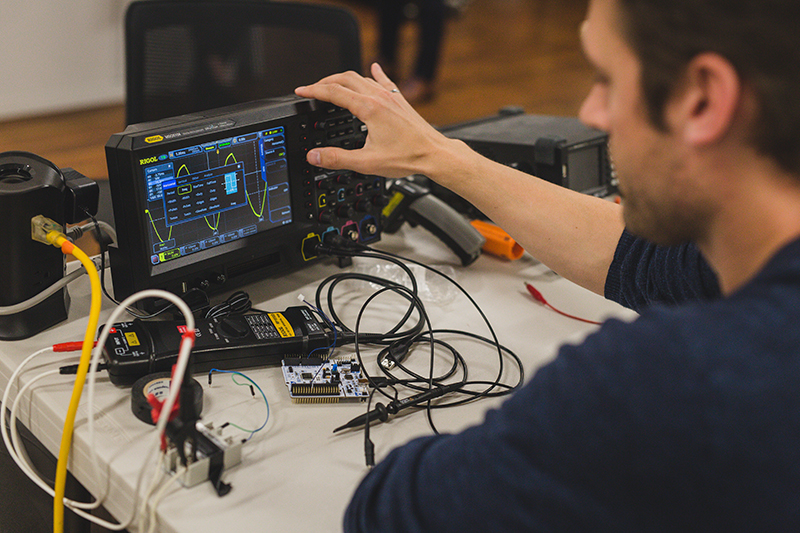 Kyle Klumper, hardware engineer, works on Neurio's technology at the office located in downtown Vancouver. Photo credit: Wink Photography
Scaling up with financial expertise
Like many successful tech companies, as Neurio scaled up it required a leader with strong financial acumen to help the company continue its upwards journey. Enter Shannon, a Chartered Professional Accountant, who had years of experience leading strategic financial operations of small and medium enterprises (SME) in the life science and technology sector.
"Before joining Neurio, I had worked with various entrepreneurs and companies, helping to advance their financial decisions or elevate their cross-border operations. Once the corrective measures were complete, I would then help build/grow their strategies," notes Shannon.
Shannon's expertise was called upon during Generac's acquisition of Neurio, which Shannon explains closed in a very tight 38-day period. "Not only did we have to get through the deal at a blistering pace, but I had to manage the process under strenuous circumstances. The deal was done while the annual audit work was underway as well as an accounting system conversion. And we continually had to deal with legacy matters within the finance and operations."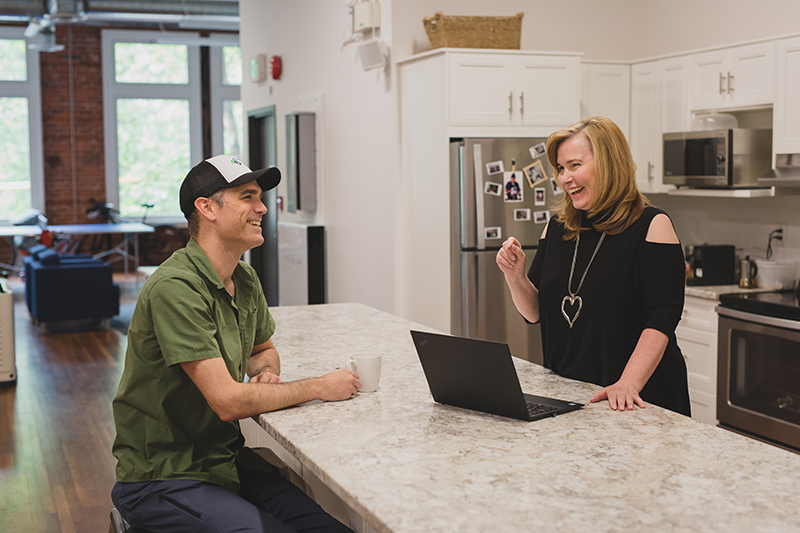 Colby Gore, co-founder and head of firmware at Neurio chats with Shannon in the kitchen area of the office. Photo credit: Wink Photography
In leading her finance team, Shannon says "I'm a collaborative, non-egocentric leader. I'm not afraid to get my hands dirty and jump in and help. I enjoy a mentoring and teaching style of leadership and I'm very proud when people grow beyond their current capacities."
To further her leadership expertise, Shannon recently completed the Institute of Corporate Directors' designation (ICD.D.) through the Directors Education Program at the University of Toronto's Rotman School of Management.
"Throughout my career, I have had to work with boards or investors in various capacities," says Shannon. "Enhancing my skill set with the directors program helps me look at matters through the lens of a director and anticipate what they would think or ask."
Outside of work and her educational pursuits, Shannon sits on the St. Thomas More Collegiate's board of directors, is a member of Women Get on Board, and is actively involved with her three teenagers' extensive sports and extracurricular activities.
When asked how she achieves a healthy work/life balance, Shannon responds "I don't like this statement at all. It assumes that there needs to be a balance. If you love your work or your family time and follow your passions, then everything is in balance."
Powering ahead
The demand for clean energy is continuing to grow, with renewable energy sources currently providing 17% of Canada's total primary energy supply. Between 2010 and 2017, investment in the clean energy industry increased by 70% from $21 billion to $35 billion, and the industry now employs 298,000 people across Canada.
And with its recent acquisition by Generac Holdings, Neurio now has added resources to expand. "There is a great deal of opportunity moving forward," notes Shannon.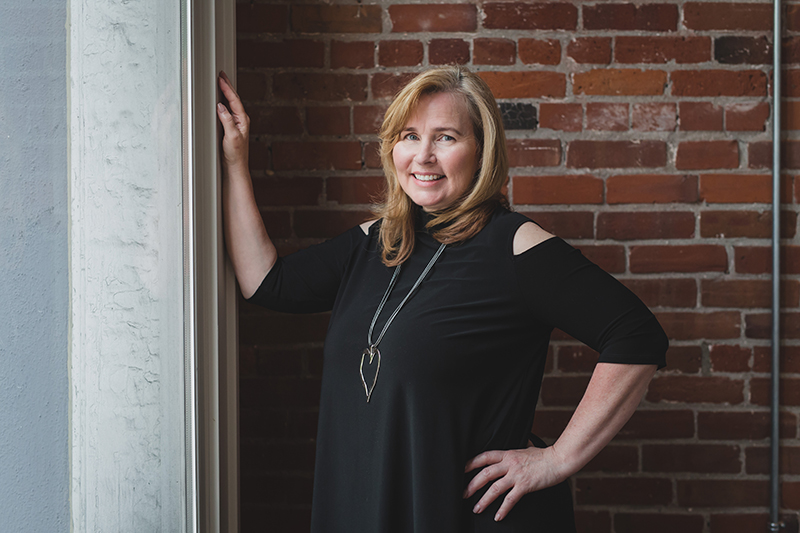 Photo credit: Wink Photography
In a previous interview with Business in Vancouver, Neurio's interim CEO Keith Marett stated that one of the company's initiatives is helping homeowners turn their homes into mini-utilities by being able to sell excess solar power generated from their rooftops to the grid.
To support these and other new initiatives and opportunities, Shannon points out that Neurio's research and development is the fastest-growing area of its business.
Helping lead Neurio along its upward journey, Shannon remains well equipped to drive the organization to new elevations through her hands-on approach and passion for continually stretching herself. When reflecting on what keeps her motivated, she says "Nothing is beyond me or beneath me. My words. It's just a great expression that I live by."
Read more profiles on CPAs who are leading innovative BC-based companies who are disrupting the traditional business landscape.
---
Vince Kanasoot is a communications specialist with the Chartered Professional Accountants of British Columbia.