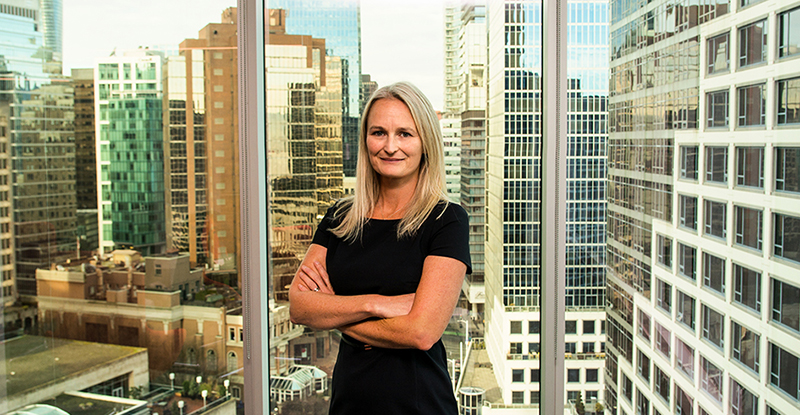 Photo credit: Business in Vancouver
A champion of diversity and inclusion in the workplace, Kate Furber, a chartered professional accountant and partner at PwC Canada, is widely acknowledged as a leader within BC's business community. In recognition of her business acumen, leadership, and work with various not-for-profits, Kate was honoured with an Influential Women in Business award by Business in Vancouver and was named one of BC's Most Influential Women in Finance by BCBusiness in 2019.
At PwC Canada, Kate leads the organization's private company services practice in BC where she specializes in the consumer products, retail, and technology sectors. Throughout her career, she's established herself as a trailblazer. When Kate was admitted to partnership at PwC in 2007, there was only one other female assurance partner in the Vancouver office. She later co-founded the Vancouver chapter of PwC's Women in Leadership program, as part of her commitment to cultivating the company's training, retention, and recruitment initiatives.
Originally from England, she was first introduced to the accounting profession when she interned at PwC's Frankfurt office during her gap year after secondary school graduation. Upon completing her studies at Warwick University, Kate continued with PwC, working out of its offices in London, Harare, Washington D.C., and eventually, Vancouver, where she decided to put down roots and call home.
Active within the community, Kate is on the board of governors for York House School and served on the board of Canuck Place Children's Hospice for six years, including terms as vice chair and treasurer. She also previously served on the boards for Zing Children's Choir and BC Emerging Leaders Council.
IndustryUpdate.ca spoke to Kate about her challenges, leadership pursuits, and what she hopes to further achieve.
Throughout your career, what was the biggest challenge you faced and how did you overcome it?
"One of the biggest challenge I've faced over the past 20-plus years has been balancing the demands of raising a young family with pursuing a demanding career. At one point I considered taking an extended period off to raise the children, but my husband (he's also a CPA) and I decided that we both wanted to pursue our careers as well as raise the kids - so that's what we did, and we did it together.
Both of us faced similar challenges, and as a CPA working in a professional services firm, I felt fortunate that I was able to work a flexible schedule. Having a strong support network, open communication, and not stressing about trivial things, have been all been extremely important."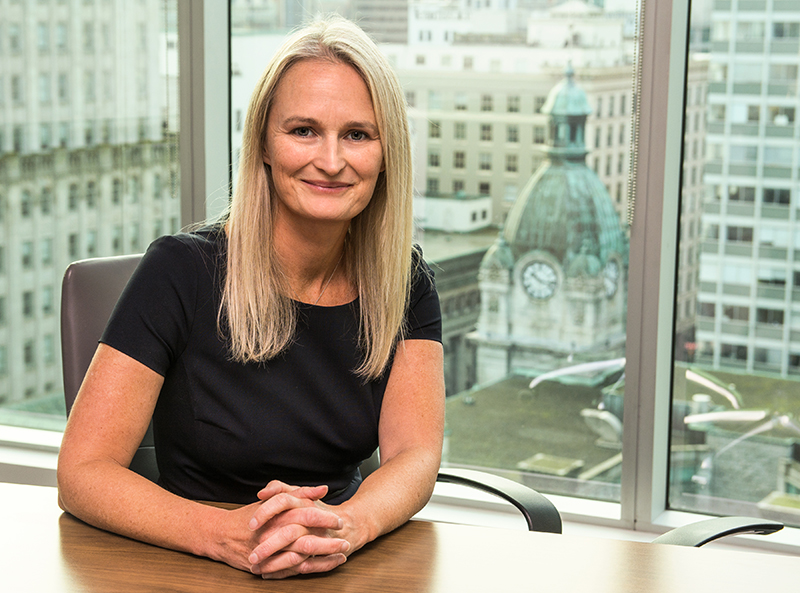 Business in Vancouver
Please share with us some memorable moments of being a co-founder of PwC Canada's Women in Leadership (WiL) program in PwC's Vancouver office.
"I'm working with a senior manager who has been through the WiL program. It's remarkable to see the change in her ownership of her career, as well as her willingness to take on more business development and relationship-building activities. Under the WiL program, she was paired with one of our client service directors, and the cross learning has been exceptional.
As a mentor with WiL, I really enjoy sharing personal learnings, connecting participants with others who have relevant experience, discussing with participants why they think they lack certain skills, and building overall confidence."
What would you like your legacy to be? In order words, when someone mentions the name Kate Furber 50 years from now, what would you like to be remembered for?
"As much as I love the accounting profession, I don't really want to be remembered as 'that great auditor.' I would like to be remembered as someone that focused on building genuine, valuable relationships with people, contributing to the profession and the broader community, and ultimately using my influence to create opportunities for others to progress."
As a mentor, Kate's influence in creating opportunities for future female leaders at PwC has been impactful. Currently two out of every five partners with PwC Canada are female and the organization is on track to meet its gender equality goal for partnership admissions by 2020 - something that Kate has contributed to directly. She also continues her involvement with the organization's HeForShe and Open Minds programs, raising awareness of unconscious biases, diversity, and inclusiveness in the workplace.
When asked about what she hopes to achieve in the future, Kate notes, "I'm keen to pursue my passion for strategy and governance and undertake more board work. I'd also like to continue to give back to the CPA profession. In my personal life, the list is long – but most importantly, I want to help raise happy and healthy children, live life to the fullest, and get my golf handicap under 10."
---
Vince Kanasoot is a communications specialist with CPABC

To learn more about Kate and the other 2019 Influential Women in Business award recipients, visit the Business in Vancouver (BIV) website.