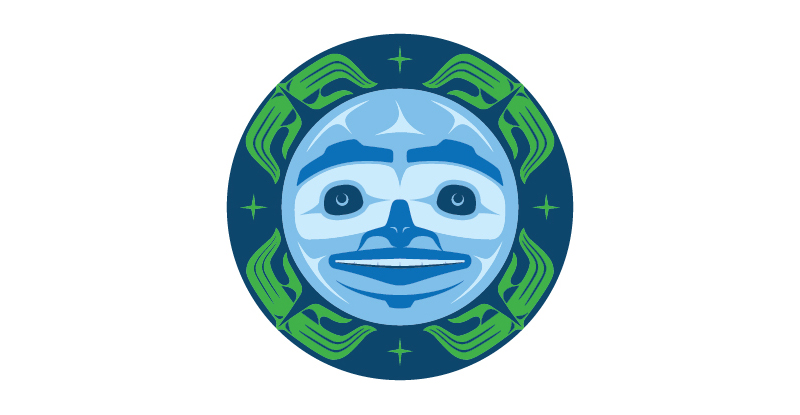 Photo credit: Robert Mearns
Building for a stronger, more inclusive future
During our recent Member Engagement Tour (MET), CPABC board chair Geoff Dodds, CPA, CA, shared CPABC's Indigenous strategy with members. I would like to take this opportunity to provide an overview of the strategy to those of you who were unable to attend the MET.
As CPABC is the only regulator and educator of professional accountants in the province, part of our core mandate is to deliver sufficient and appropriately skilled CPAs to meet market demand—now and in the future. This is one of the primary goals of our three-year rolling strategic plan. In support of this goal, we are continually working to enhance the attractiveness and accessibility of the profession to appeal to a broad cross-section of our diverse society, including Indigenous peoples and new Canadians.
Increasing Indigenous representation in the profession has been a priority for CPABC since its inception, with discussions starting at the board level shortly after proclamation of our legislation in 2015. And it is a goal that aligns with the policy direction of the BC government; in November 2019, British Columbia became the first jurisdiction in Canada to pass legislation that brought provincial laws in line with the United Nations Declaration on the Rights of Indigenous Peoples (UNDRIP).
To support this goal, CPABC is developing a multi-phase strategy in collaboration with relevant partners. In developing this strategy, we have adopted the following guiding principles:
We must include Indigenous perspectives and views in the creation and execution of the strategy;
The strategy must be built on respectful and trusting relationships;
We must foster collaboration and partnerships; and
We must learn, unlearn, and relearn.
Our Indigenous strategy is built on the core principle that CPABC protects the public by ensuring that the skills of a CPA are accessible to all communities and that the CPA profession reflects the diversity of the communities we serve.
Our working hypothesis is that Indigenous peoples are underrepresented in the CPA profession. To find out if others agree, we've asked members, Indigenous people, and representatives of government and other organizations the following three questions:
Do you think that Indigenous peoples are underrepresented in the CPA profession?
Do you believe financial management capacity is important to Indigenous nation-building and self-determination?
Do you feel there is an adequate number of Indigenous students enrolled in finance and accounting programs?
Overwhelmingly, their answers have been the same: Yes, yes, and no. (This was also the case when we asked these same questions of the general membership during the 2020 MET.)
We also tested our hypothesis by asking members to voluntarily self-identify their Indigenous heritage during our dues renewal process in 2020. While Indigenous peoples represent almost 6% of BC's population, less than 0.5% of CPABC's membership and just over 1% of candidates and students self-declared as Indigenous. While these results support our hypothesis, it's important to note that they don't paint an entirely accurate picture. Almost half of the respondents who self-identified as Indigenous in 2020 lived outside of Canada, and their responses were excluded from the total count because we could not ascertain if they were Indigenous to Canada. Additionally, because this request was put forward through the dues renewal process, members who were exempt from dues in 2020 did not have the opportunity to identify as Indigenous; nor did new members, registering for the first time.
Recognizing these limitations, we're revisiting the self-declaration process to see if we can generate a more accurate picture in 2021. Nevertheless, we still believe our working hypothesis is sound. In addition to the self-declaration results, preliminary research has shown that there may be some systemic barriers to the inclusion of Indigenous peoples in the CPA profession. We also understand that both the provincial Ministry of Advanced Education and Skills Training and the provincial Ministry of Education are very supportive of our efforts to increase Indigenous representation.
The long-term goal of CPABC's Indigenous strategy is to increase the number of Indigenous students obtaining their CPA. Further research and consultation with Indigenous partners such as the Aboriginal Financial Officers Association of BC (AFOA BC) will enable us to understand and set an appropriate target number for Indigenous representation in the profession. The short- and medium-term goals in support of CPABC's Indigenous strategy include:
Raising awareness and excitement among Indigenous students of the value of going into business and finance;
Raising awareness among Indigenous students of the value of earning a CPA designation; and
Collaborating with Indigenous communities to demonstrate a CPA's value in building financial management capacity and in strengthening governance processes overall.
Collaboration and consultation are top of mind as we continue to build our strategy. On December 5, 2019, we signed a memorandum of understanding with AFOA BC stating that we will support each other in increasing financial awareness and paths to the profession for Indigenous peoples and communities. We are also collaborating with CPA Canada and consulting and/or looking to partner with other organizations such as Métis Nation BC, the First Nations Financial Management Board, and post-secondary institutions in BC, as well as with our members, candidates, and students, as we develop initiatives to further our strategy.
We are taking a flexible approach that can be refined as additional data, information, and research becomes available. It consists of the following three phases, which will overlap and inform each other:
Phase 1 is already underway, and it involves research, consultation, and pilot projects focused on building awareness of the value of the CPA designation. Our various pilot activities will help identify successful initiatives, inform how these initiatives should evolve, and determine whether they should be operationalized as a way to support Indigenous students and members.
We expect to start Phase 2 in 2021, with a focus on additional research and specific efforts to support Indigenous candidates, students, and prospects.
In Phase 3, we plan to rethink barriers and accessibility as we examine the profession's role vis-a-vis UNDRIP, the Truth and Reconciliation Commission of Canada, and the National Inquiry into Missing and Murdered Indigenous Women and Girls.
As noted, Phase 1 is currently underway, and we are continuing to gather information and seek out collaborative partners. In addition, we are developing new recruitment material focused on Indigenous values to help us connect with prospective prospects and communities. One example of this targeted branding is a logo designed by Indigenous web and graphic designer Robert Mearns. Commissioned by CPABC in February 2020, the logo depicts the full moon, which is "credited with providing direction, vision and guidance."
At the time of this writing, we're also planning a virtual event that will connect Indigenous community members and Indigenous students who are interested in business with faculty liaisons, business leaders, employers, and other relevant organizations.
CPABC's Board of Directors is enthusiastically leading our Indigenous strategy to ensure that the CPA profession will have a positive impact for generations to come.
---
Lori Mathison, FCPA, FCGA, LLB, is the president & CEO of CPABC.
Want to get involved? If you'd like to contribute to CPABC's Indigenous strategy, visit CPABC's Volunteer Resource Centre to express your interest.

Originally published in the January/February 2021 issue of CPABC in Focus.