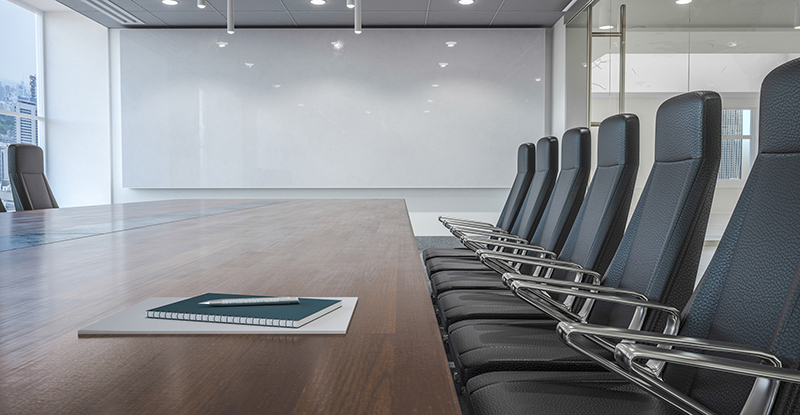 Photo credit: sihuo0860371/E+/Getty Images
In this podcast episode, Gopi Chande, FCPA, FCA, senior VP of finance and treasurer at Telus chats with Vince Kanasoot, communications specialist at CPABC about how she earned her way to the boardroom table and continues to thrive in both her professional and personal life. Part of our Coffee Chats with CPABC podcast series.
---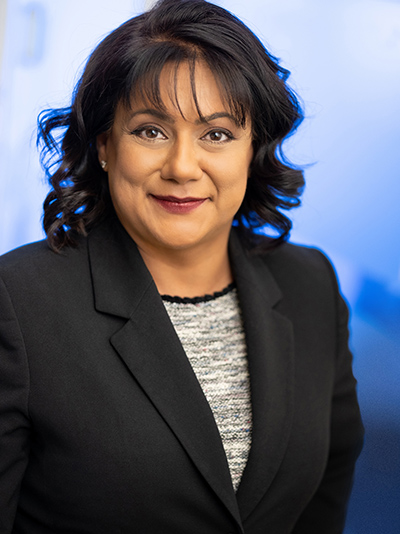 About a decade ago, Gopi Chande (photo courtesy of Kent Kallberg Studios) walked into a boardroom in Toronto and was told what was likely a corporate urban myth: that you don't sit at the table unless you are asked to.
At that point, Gopi had just been promoted to a VP position at Telus. Not wanting to rock the boat, she took a seat at one of the "backbencher" seats against the wall. After everyone had taken their seats, there was one empty seat left at the boardroom table. Another executive at Telus spotted Gopi and said "Gopi, you're the Finance prime and an important part of this presentation, you need to be at the table!"
Gopi stood up, walked to the table and took her seat. She hasn't looked back since. She is now senior vice president of finance and treasurer at Telus, the first woman to ever hold this title. Gopi also serves as executive sponsor of Telus' Women in Finance as well as the Corporate Affairs and Finance Inclusion Squad initiatives.
In recognition of her many achievements, Gopi has been elected to fellowship as part of CPABC's Member Recognition Program. CPABC recently caught up with Gopi, now an FCPA, FCA, to hear her story firsthand. Listen to our podcast for the full interview. Below is an overview of her journey.
Learning to connect the dots
"After I finished high school, I knew I wanted to study something in university that would get me into the workforce quickly. And I loved math. I had an uncle who was an accountant, so I thought, alright, that's what I'm going to do," recalls Gopi.
Initially attending the University of British Columbia, Gopi soon transferred to Simon Fraser University (SFU) because it offered a co-op program that would provide her with work experience while pursuing her Bachelor of Business Administration. Gopi received this work experience at KPMG's Vancouver office.
"At KPMG the co-op students were separated into different industries. The floor I worked on was called ICE, which stood for information, communication, and entertainment," she remembers. "This was my first time experiencing the excitement of working in tech!"
Meanwhile at SFU, she eventually hit a road block.
"I had this amazing professor, Maureen Fizzell," Gopi says. "At the beginning of the semester, she warned our class that she was going to give us the hardest journal entries we'd ever seen. But if we could do these, we could do anything in the world of accounting. I started looking through them…and I couldn't do any of them."
When Gopi visited professor Fizzell during office hours, the professor was initially baffled at how a top-ranked student such as Gopi was so lost. Then the professor took a deeper dive.
"What had happened was I had been looking at it from a big picture perspective, but also needed to focus on connecting the dots to fundamental accounting principles," says Gopi. "Once I understood how everything was connected, I was able to knock out all the problems. What I took away from this was how important it is to always connect the dots and not skip over that foundational understanding. I took that with me not only throughout my studies, but also into my career."
Budapest and Silicon Valley
After Gopi graduated from university, not only did she attain her CPA designation, but she was also the gold medalist in BC on the Common Final Exam (CFE), scoring the highest in the province. Her ability to connect the dots and see the big picture served her well in her career too. She became known as a valuable team member at KPMG who could dive into big projects across a range of industries.
Knowing that Gopi loved to travel, the firm sent her to Budapest to work on a project for PepsiCo, and then later to Silicon Valley in the midst of the early 2000's tech boom, where she had the opportunity to work on Netflix's IPO. Gopi loved the excitement of living in Silicon Valley; Google was taking off, Apple had launched the iPod, innovation was happening all around her. She and her husband (also Canadian), both worked in the tech industry, with Gopi making the decision to depart KPMG and work at a Silicon Valley start-up E2Open. However, when their daughter was born, the pair decided to return to Canada.
"We decided to come back because we believe in Canadian values and wanted our kids to grow up with them," recalls Gopi. "Also, our families were here and we wanted family to be an integral part of our lives. Plus, public healthcare and investment in public infrastructure in Canada is wonderful."
New beginnings at Telus
Gopi returned to KPMG's Vancouver office, and a few years later joined Telus to work at the forefront of some exciting, innovative projects.
"I started supporting the business transformation group. Around 2013, we launched a small project involving putting fibre optic into people's homes. That small project evolved into a $6 billion, game-changing innovation. I got to be involved right from the grass roots stage, and it was so exciting to help it evolve to where it grew to," states Gopi.
Now having advanced her career to senior vice president of finance and treasurer, Gopi says, "What's kept me going are the opportunities to continue learning. Sometimes when you look at other people's careers, they seem like they are on a steady upward slope but behind the scenes they often are more roller coasters."
"I've had multiple conversations with my leader who's now the CFO at Telus, when we would discuss where I want my career to progress to, what were some of the gaps, and how could I fill them? From there, he would find different challenges to help me grow in the way I wanted to. So there have always been great opportunities on the roller coaster ride. I think that's what has helped drive me."
Prioritizing EDI
Another key driver for Gopi, especially in recent years, has been advocating for and progressing equity, diversity, and inclusion (EDI). She sits on the advisory board for Telus' EDI team. But Gopi also felt she needed to be involved at a more grass roots level. And so, she asked her immediate finance team if anyone would be interested in having holistic conversations about EDI.
"We had about 50 hands go up right away," recalls Gopi. "We aptly named ourselves the Inclusion Squad."
Gopi admits there's been a lot of hard, uncomfortable conversations, but that's what is needed to make change. She's currently working with her EDI team members to find ways to track metrics in order to identify progress.
"We want to make this a space where you can bring your whole self to work and be proud. That's when you can unleash people's full potential."
Unlocking brilliance
Also a mother of two teenagers, a mentor at Dress for Success, chair of the board of directors at Mulgrave School, and of course, an FCPA, it doesn't look like Gopi will be slowing down anytime soon.
"I'm not going to say it hasn't been a bumpy road because I've certainly experienced some self-doubt or impostor syndrome, especially when I've moved into roles which I hadn't seen others who look like me in before," Gopi says, when reflecting on where she is today.
"One of my friends recently said to me, 'Women should stop worrying about if they belong in the room. They're already in the room!' I found this statement really liberating. I now make a very concerted effort when I'm in a room to look around and I see if there are women who look like they aren't sure if they should be there. Are there women who don't feel comfortable speaking up? And not just women, but people of color or anybody else. Fostering a sense of belonging and psychological safety is a priority. There's always so much brilliance in every room. When we get people to feel comfortable, that's when we will unlock it."
Recently, Gopi found herself back in Toronto for a Telus board of directors meeting. It was at the same table, in the same room she had been in a decade ago. This time, she confidently walked into the room and took her seat at the table.
---
Vince Kanasoot is a communications specialist at CPABC.