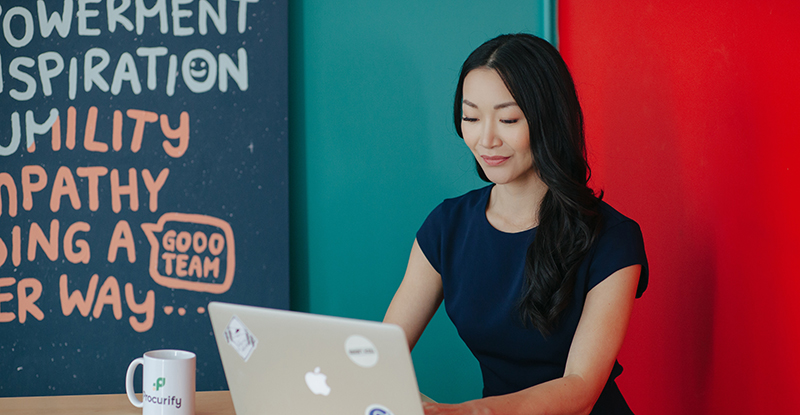 Photo credit: Bobo Zhao Photography
Seemingly overnight, remote work became the norm for many last year, with homes doubling up as office spaces and fitness hubs. While this transition was a shock for some, it came naturally to Alice Ko, CPA, CA.

As the Director of Marketing Communications at Procurify, a spend management software company that helps organizations proactively manage spend and purchasing workflows, Ko was working remotely before COVID-19 hit — she was one of the company's first remote team members.

Thus far in her career, she's achieved major success, transitioning from finance to a high-level position in marketing, all while simultaneously reaching her travel goals and working abroad for several years.

Discussing the earning potential for a chartered professional accountant (CPA), Ko tells Daily Hive, "the world is your oyster." A median starting salary for a CPA hovers at around $74,000, with a median salary of $108,000, according to CPA Canada's latest national salary survey.

This, coupled with the transferrable skills developed during the course of CPA study, offers those qualified a sense of security. "You will be able to consider working for any employer that you desire or even go start your own business," explains Ko.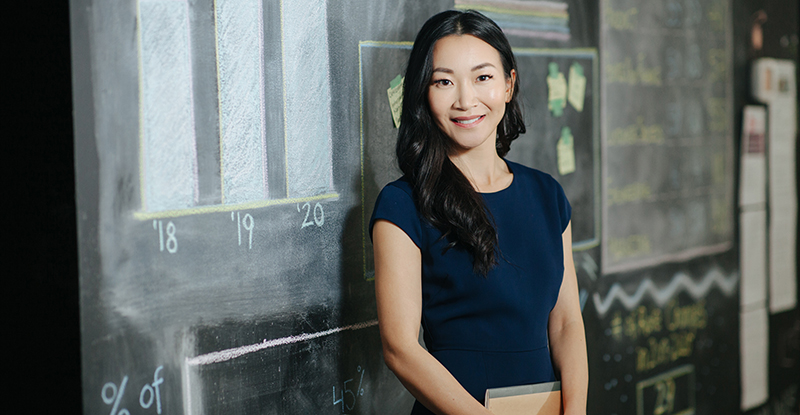 Photo credit: Bobo Zhao Photography

A productive remote workday for Ko starts with a walk outside or some exercise, followed by a short meditation or visualization session to music, and then breakfast.

"I like to be really prepared for my day, so I check my calendar in advance, and I make sure to send out an agenda and prep materials to everybody else that's in the meeting to ensure we can optimize everybody's time," she says.

Throughout her workday, the marketing expert is busy overseeing content strategy and production, executing projects, and conducting meetings with her team and other departments. "I like to do lunch meetings sometimes. These are usually more casual to catch up with people because I'm not seeing anybody in person."

At Procurify, Ko says the team makes procurements and purchasing easy for companies, allowing them to use its software to track and streamline expense approvals while gaining valuable insights to make better business decisions. Procurify values its people and allows for a fully remote four-day workweek. Team members have the flexibility to work a four-day workweek like Ko or to spread their tasks over five days.

Working fully remotely, Ko admits, requires learning how to master virtual communication. "When I'm working with people who have never worked remotely before, I find that I have to educate and train them on best practices. Bad communication creates more work. Bad remote communication only amplifies problems. For leaders who run remote teams, it's important to set a tone from the top of strong virtual communication."

Her ability to quickly adapt and thrive in new working environments is something she credits to being a CPA.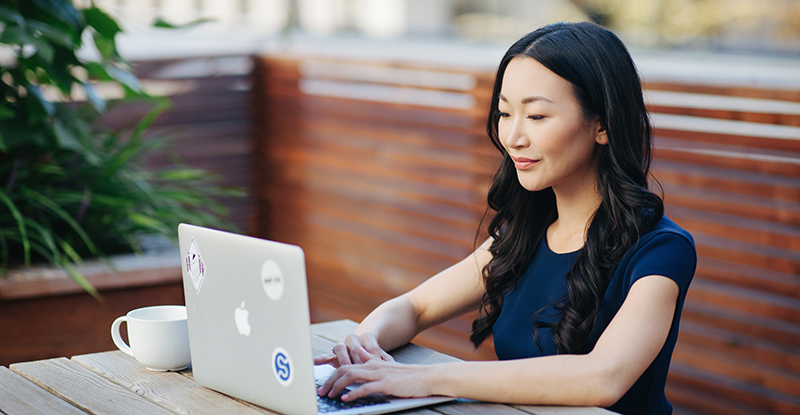 Photo credit: Bobo Zhao Photography

Starting her graduate career at KPMG in Vancouver, Ko moved to the US right after getting her designation.
She says she was pleasantly surprised that she was able to get a job in New York soon after the 2008 recession. "As a Canadian, it can be really difficult because you have to get a visa from your employer. So the fact that I was able to land a job in 2009, in New York of all places, my CPA designation 100% had an impact on that."

During her time in New York, she held positions at the French conglomerate Rémy Cointreau and Louis Vuitton North America. Upon moving back to Vancouver, Ko landed a job at Aritzia in the finance department (the same year the retailer launched its e-commerce site).

"It was that opportunity that led me to go down that path of doing more work for startups in the marketing space," she says. Later, this led to a full-time marketing gig at Ballet BC, contracts for clients in tech, B2B, B2C, and eventually launching her own digital marketing agency before starting at Procurify.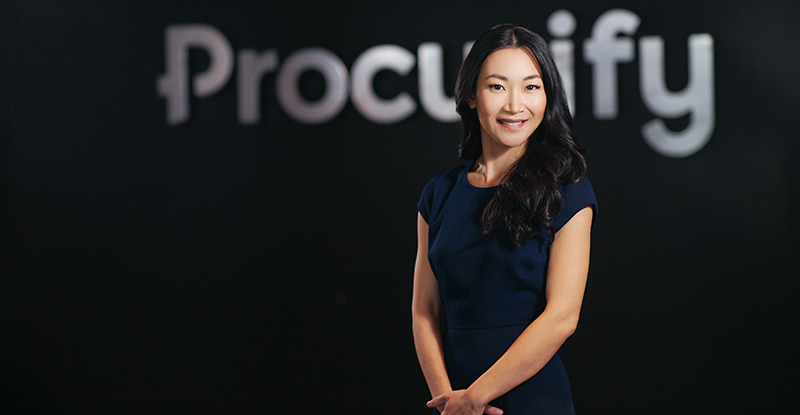 Photo credit: Bobo Zhao Photography

Ko says she's developed a variety of transferrable skills through her experience as a CPA, by working for the Big Four, non-profits, agencies, VC-backed startups, early-stage start-ups, and more. She notes, "Looking back, getting my designation was definitely the best career choice."

"Whether you want to stay in finance and accounting, move into marketing like I did, do something in operations, or own your business, having a core foundation of understanding business and financials is really important. And that's why the CPA is valuable."

For those who are considering getting their CPA designation, Ko says it's not about being a number cruncher. "Being a CPA is about understanding data and technology. It's about being a problem solver. It's about being a strategic business leader because you learn all of these different operational skills, and you learn how a business really operates."

On Ko's weekday off from work, she advises a client, DoubleUp, on podcast strategy. She's also studying for her Gallup Strengths coaching certification on the side, which will help her learn how to create strong company culture, resolve conflict, and build psychologically healthy teams.

When it's safe to travel, Ko hopes to spend some time working remotely, perhaps in Medellín, Colombia, once again. According to Ko, the most successful remote workers just need a solid internet connection, discipline, and strong remote communication skills.

To explore the many career pathways you could take as a CPA, head to CPABC's website.
---
Daily Hive is a Canadian-born online news source, established in 2008, that creates compelling, hyperlocal content.

Originally published by Daily Hive.