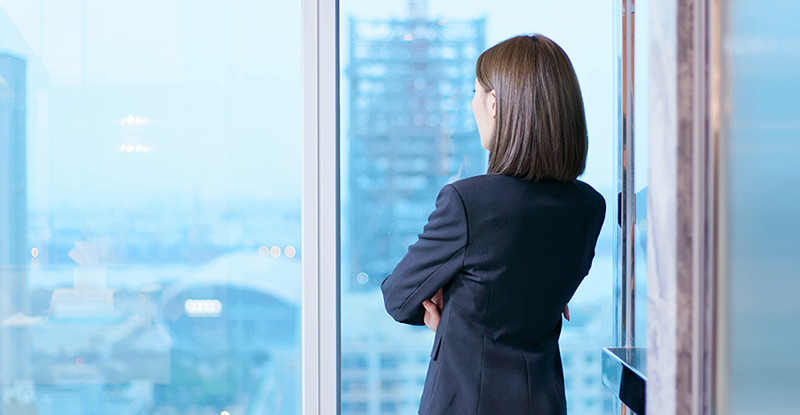 Photo credit: RyanKing999/iStock/Getty Images
"The underlying premise for diverse boards is no longer about good corporate citizenship, but rather about contributing value to a business." Deborah Rosati, founder & CEO, Women Get on Board
How diverse is your board?
Diversity and inclusion have been a part of corporate human resource policies for a long time, but those policies have often failed to become part of the culture of an organization. Avoiding discriminatory practices is very different from actively building diverse workforces and leadership teams. The demand for more inclusion in the upper ranks of management and in the boardroom has become more and more insistent, yet progress remains painfully slow, and crown, not-for-profit, and corporate leadership must champion change from within.
Gender Diversity
No longer a feminist issue, gender diversity has become a rally point for shareholder activism and regulations. In the past year, major investment funds, like BlackRock, the New York State Common Retirement Fund and the Ontario Teachers Pension Plan, have assertively backed resolutions demanding commitments for greater board diversity. In California, Bill SB826 mandating greater gender equality in the boardroom, became law in September 2018 and Canadian Federal Bill C-25 is calling for organizations to set specific goals and timetables to improve diversity on their boards.
What may need to change first is the perception that women are under-qualified or uninterested in taking their seat at the boardroom table. It is estimated that, at the current rate of change, it will take until 2097 to achieve gender parity on Canada's boards - and much longer for visible minorities, emerging leaders, indigenous people, people with disabilities and LGBTQ2+ to achieve significant footing. Progress needs to move beyond tokenism and into long term plans for more diverse boards and C-Suites.
Research from York University has identified positive correlations among boards that contain at least three women, including enhanced dialogue, better decision-making and more valuable dissent, improved risk mitigation and crisis management, higher-quality management guidance, more orderly work and a positive change to the boardroom culture and the behaviour of men.
"It used to be that diversity was just nice to have, then there was a credible business case around the importance of having diverse voices at the table, and now you also have the piece where there is some risk associated with not having a diverse workforce," said Camilla Sutton, president & CEO, Women in Capital Markets.
Board Composition
Boards should implement clearly defined policies around increasing diversity, and the thoughtful and purposeful selection of directors with a direct link to strategy. Finding the balance between freshness and experience and independent evaluation of the recruitment and selection process to create leadership that is much more representative in terms of gender, race, age and ethnicity is a necessity for the boardroom.
Companies with policies and processes around diversity and opportunity have outperformed those with target-driven approaches since 2011 in return on equity, profit margins and higher dividend yields according to research from Catalyst, an organization dedicated to supporting the advancement for women in leadership. Most importantly, boards with women have been shown to become more diverse overall, having higher numbers of directors from visible minorities, directors with disabilities and LGBTQ2+ directors.
Related articles
Diversity of Thought
Optimizing the composition of your Board can directly relate to the overall success and value of your business. Dysfunctional and inexperienced boardrooms have increased risk at some large corporations, including Nike and General Electric, and most recently at Nissan. Beyond the optics of a leadership team and directors who are representative of the stakeholders they serve, diversity of thought, experience and expertise and independence should be the goal.
Directors should bring value to the table with experience and training in emerging governance areas, like environmental, social governance and innovation and have a deep comprehension of the company and how value is created, delivered and captured. Today, organizations and board members are faced with the challenge to innovate, grow, compete, and govern, while operating in a state of unpredictable change. To address these needs, board leaders must continuously adapt, be more forward thinking, values-driven, and change enabling. They need to further develop their skills and learn to evolve.
---
Author
The Directors College Chartered Director Program (C.Dir.) equips board directors with the skills necessary to bring more to the table as a productive and valued board member. A DeGroote School of Business offering, the Chartered Director Program is the original University Accredited Directors Education Program (DEP) in Canada, in partnership with McMaster University and The Conference Board of Canada.
Originally published in the April 2019 edition of Canadian Business Journal.