Member Recognition Awards 2021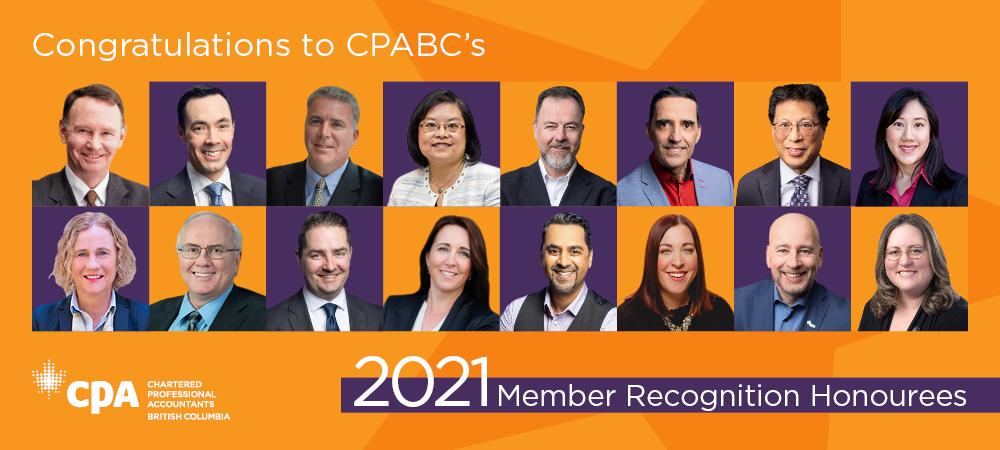 Every year, CPABC calls for peer nominations for the following member recognition awards. In doing so, CPABC is seeking to identify those members making a significant impact in their organization, the broader business community, charitable and community organizations, and the CPA profession. Members going above and beyond the norm, who set the standard for excellence.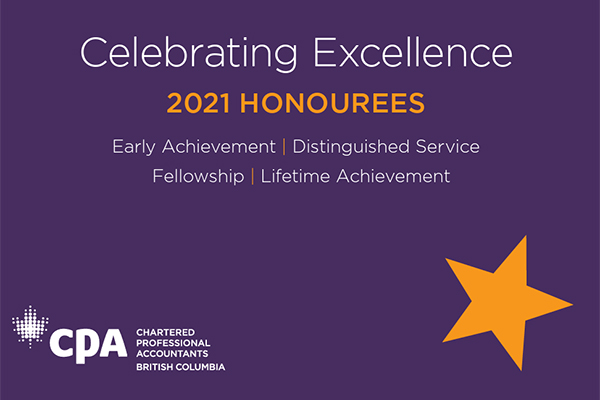 Watch the Member Recognition Celebration
Learn about the achievements and contributions of our 2021 honourees.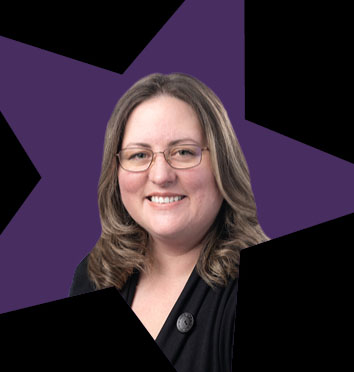 Principal, Long-Haggerty Robertson LLP
Jane Long, CPA, CA
Donates a minimum of 5% of her firm's profits back into the community each year.
Shares her expertise and inspirational leadership as a mentor, motivating many young people to pursue a CPA career.
Raises the visibility of the CPA profession through her reputation for excellence with clients.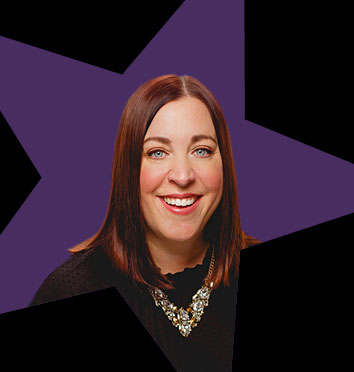 Chief Operating Officer, LifeLabs
Jennifer Cudlipp, CPA, CGA
Shares her insight with young leaders as a mentor with GVBOT's Leaders of Tomorrow Program.
Guided RainCity Housing through service expansion, as well as COVID-19 and the opioid crisis.
As a board director, provided insights in strategy and mergers for the United Way of the Lower Mainland (2018-2021).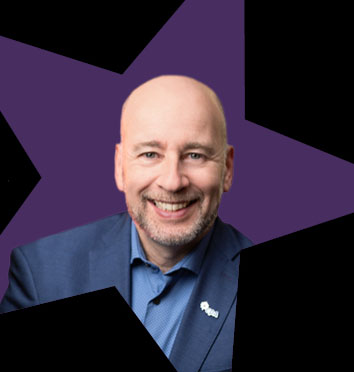 Principal Consultant, Carmel Info-Risk Consulting Group
Edward Pereira, CPA, CGA
Serves as a key source of cybersecurity education, resources, and best practices to the accounting profession.
Guided government ministries to prepare for cyber challenges as a charter member of the B.C. Government's Provincial Security Advisory Council (2017-present).
Co-founded the B.C. Aware Campaign (2014), a cybersecurity conference connecting business, government, and post-secondary institutions.
Lifetime Achievement Award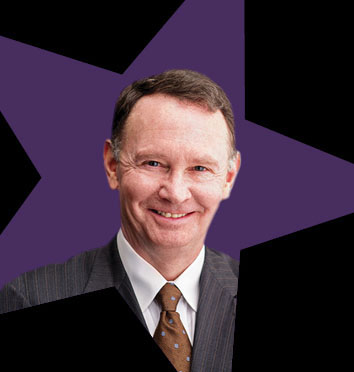 Board Director, TELUS International & Retired Partner, Deloitte
Olin Anton, FCPA, FCA
Led CPABC as its inaugural board chair in 2015.
Played a pivotal role in the unification of the accounting profession and the successful establishment of CPABC.
Through over three decades of volunteering, created a stronger accounting profession that is well-regarded in BC and across Canada.
Award Overviews and Nomination Criteria
Nominators are responsible for ensuring that the file is complete and that the information it contains is accurate and sufficient to allow the committees to fairly evaluate the nomination. The committees also reserve the right to have the main facts in support of a nomination validated by an outside source.
CPAs selected by their peers in the various categories are recognized through community and provincial press releases, social media campaigns, and are profiled in CPABC in Focus magazine. CPABC seeks to ensure the broader community is aware of the contributions our members make to this province.
Browse the awards below to see what they recognize, how the eligibility and selection criteria work, and links to the nomination forms.
Member Recognition Award Recipients - 2021
Member Recognition Award Recipients - 2021