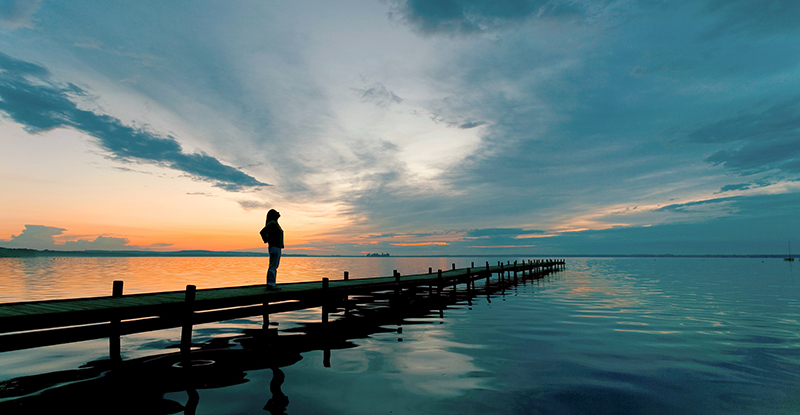 Photo credit: RelaxFoto.de/E+/Getty Images
In this podcast episode, Mallory Denniston, CPA, CA, and CFO for the City of Powell River, and a recipient of this year's CPABC Member Recognition award in the Early Achievement category, speaks with Leah Giesbrecht about how CPAs are essential to the economic sustainability of small towns. Part of our Coffee Chats with CPABC podcast series.
---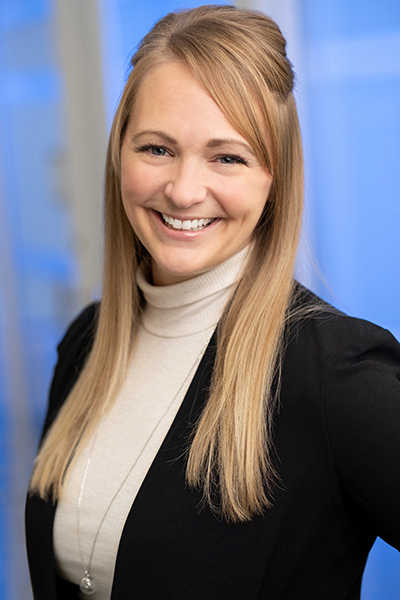 "Growing up here as I did, it's so easy to take all of the natural beauty and outdoor activities on your doorstep for granted," says Mallory Denniston, CPA, CA, CFO for the City of Powell River (headshot courtesy of Kent Kallberg Studios). "I think especially for young people, big cities have a lot of draws, so when I graduated high school, I went straight to UBC Sauder School of Business. After that, I launched my career with PwC in Vancouver."
But after spending about a decade working in Vancouver and abroad, Mallory, a recent recipient of CPABC's Early Achievement Award, made the choice to return to her hometown to further her career and raise her family. "I think because I had a rural background, PwC put me in the forestry group, so I was often sent to smaller towns to audit mills. It made me realize that I really wanted to try small-town living again. And both my and my husband's families are mostly in Powell River, so we thought, let's try living there. That was nine years ago and we absolutely haven't looked back. We are loving raising our three children here, and our lifestyle, and the career opportunities that we've been afforded."
"For those who don't know the area," she continues, "Powell River is a coastal community with a population of about 20,000, and from 1912-2021, it was home to a major pulp and paper mill – at one point, one in every 25 newspapers worldwide was printed on paper from Powell River. The area has always been famous for its natural beauty – it's seaside, so it offers boating, fishing, and ocean exploration. There are many pristine lakes and it is also part of the coastal mountain range, so there are tons of hiking trails and world-renowned rock climbing. We also have a thriving arts, sports, and culture community."
Guiding everyday services and the City's largest capital project in history
When asked about her responsibilities as the City's CFO, Mallory says, "Local governments provide such a diverse range of services. When you turn on your water, or flush your toilet, or drive on a road, or take a bus, or utilize the fire or police services, or go to a public park or recreation center, you're using services provided by local government. I provide strategic financial leadership to the City, supporting the mayor and council to ensure that our services are adequately funded today and a hundred years into the future. Because it really is those local government services that are the foundation for a thriving economy, environment, and society. And it's the level of government that citizens interact with on a daily basis."
One project she's excited to contribute to, and that has required a lot of strategic work financially and operationally, is the largest capital project in the City's history – a nearly $100 million wastewater treatment plant. "This has been a really exciting piece of infrastructure; it will be completed this year and will really add to our capital assets. It's going to ensure we are at the highest level of environmental standards for wastewater treatment and it's been designed to last for a very long time, almost 70 years," she says.
Making intentional connections
When reflecting on her experience working as a CPA in a rural town, Mallory says, "One of the challenges of working in a smaller town is you need to be more intentional with your effort to connect with other professionals and mentors. In cities, it's so common to overlap with other professionals that can motivate and inspire you. But in a small town, there's less of that. It's not an impossible challenge to overcome, you just need to be aware of it, and be very intentional with your networking."
On the opportunity front, Mallory noted that it can be very difficult to recruit accountants and other professionals to small towns. As a result, sometimes one can fast-track their career by moving to a rural community and taking a position that's maybe a little bit out of their experience range. And in doing so, they might be able to skip a few rungs on the corporate ladder and accelerate their career.
How CPAs are essential to the economic sustainability of small towns
"I would say CPAs are critical to the economic viability and longevity of small towns," says Mallory. "For example, we can look at Powell River's pulp and paper mill, which operated from 1912 to 2021 and was the City's largest taxpayer. I know the CPAs at the mill elongated its operations by implementing cost savings and finding other investment opportunities for the site, before it ultimately closed. It's a very difficult industry and many of the mills in BC have been on the verge. But it was the CPAs behind the scenes that kept that mill open for as long as possible. That bridged us to a further point in time when the city was attracting a lot of people to work remotely in Powell River. So as the mill closed, a lot of people were able to work remotely and moved here. That offsetting impact really has ensured the economic viability of the town.
But also, there's a crew of CPAs, myself included, that support the city mayor and council and ensure that they're properly funded today and 100 years into the future. And there are CPAs behind many of the successful businesses in town – rural communities really rely on the CPA expertise for the City's economic viability but also for the business community."
Key learnings from transitioning an economy
Like Powell River, many BC communities are transitioning or diversifying their economies from resource extraction to areas like tourism or knowledge-based industries. While such a transition is a massive undertaking, Mallory shared some strategies that have enabled the City to successfully navigate this change.
"It has been a very complex scenario to navigate," she says, "But the work started years and years ago. That's the most important thing – anticipating the transition in your major industry clients; small towns sometimes have these major industry clients who are a large portion of their tax base. And as we know, the demand for natural resource-based products like paper changes, the availability of raw resources like fibre changes, and you need to be prepared to transition.
For the City, we've had very forward-thinking mayor, council, City staff, and members of the public who have for years been working towards economic diversity in our city so that we would be well positioned when the mill closed. Because from about 2011-2021, we'd been fighting to keep the mill open. We knew eventually that demand would be a problem for paper, and we knew that there was a possibility it would shut down so I'd say, first off, the work starts 10 years before the end of a major industry.
Lessons learned, if you have a large major industry client, they should contribute a percentage of their tax base to a reserve that can be used if and when they shut down to bridge the tax increase that the community will go through, to bridge to a new major industry client, or to bridge to not having one at all. And along with that, you need the foresight and teamwork necessary to plan in advance to diversify the economy."
According to Mallory, one example of this foresight is that the City advocated to invest in fiber optic internet infrastructure, which enables people to work from home. "This was in place when the pandemic hit, so our population increased rapidly, because we were able to accommodate people who wanted to move to the area and work from home," she says. Tourism has also been continually increasing, and the City continues to diversify their arts and culture events. She notes, "So despite the mill being closed for the last two years, we're still seeing population growth and we're able to find work for some of the displaced employees."
"Stepping back and considering everything we've discussed, I would say the City is a well-rounded community, we're growing, we have a lot to offer, and I'm excited to be a part of it," she concludes.
---
Leah Giesbrecht is a communications specialist for CPABC.