Local VIU Students Receive Scholarship Awards News
Published Date: Jun 1, 2020
Photo credit: Info graphic by Vancouver Island University.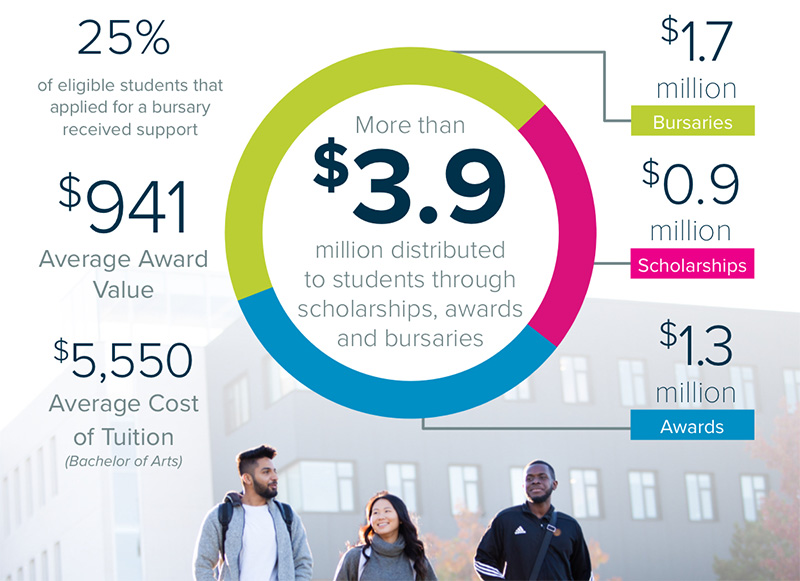 Vancouver Island University (VIU) has announced the 2019/20 recipients of the CPA Education Foundation of BC (CPAEF) Awards. These $1,000 scholarships are awarded to accounting students who have contributed to their community and who have the intent to pursue the CPA program after graduation.
Congratulations to VIU students Daniel Heinrichs and Julia Deal.
VIU distributes $3.9 million in bursaries, scholarships and other awards each year. Brenda Waechter, FCPA FCGA, CPAEF board chair said, "The CPAEF is delighted to support student success at VIU. I wish all students the best of luck with your future careers."