62nd Annual CPABC Golf Tournament Event Recap
Published Date: Sep 22, 2023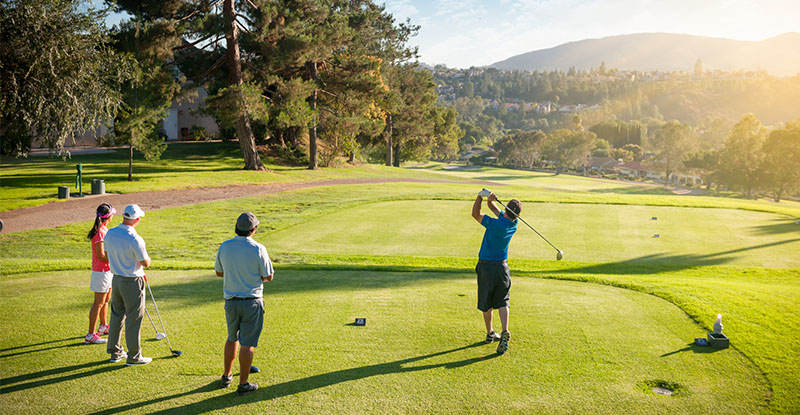 Photo credit: Michael Svoboda/E+/Getty Images
CPABC Hosted their 62nd Annual Golf Tournament at Mayfair Lakes Golf & Country Club on August 31.
The day started off a little windy and grey, but quickly changed to sun with blue skies as the tournament started. The event brought in over 120 CPA members and their respected guests for a shotgun start with teams choosing between the regular or scramble format.
As the golfing concluded, participants made their way into the club house for dinner and networking with their peers. The evening included quite the inclusive prize draw that left every golfer feeling like a winner! A grand trophy presentation followed which honored those with the lowest scores in various competitive categories.
• Men's Low Gross Winner – Gary Wozny, CPA, CA
• Ladies' Low Gross Winner – Connie L. Hang, CPA, CGA
• Men's Over-55 Low Gross Winner – Andre Lemieux, CPA, CA
• Team Low Gross Winners – Peter Lewis, CPA, CA; Ben Moxon, CPA, CA, Andre Lemieux, CPA, CA and Gary Wozny, CPA, CA
• Team Low Scramble Winners – Alex Crompton, CPA; Chris Hirano, CPA; Brad Vleeming, CPA; and Andrew Williams, CPA (Winners for the second year in a row!)
This event would not happen without the dedication from volunteer organizers who played a vital role in making this year's tournament a success. A special and very big THANK YOU goes to Ben Moxon, CPA, CA, who has been a key organizer of the tournament's organization since 1989! CPABC would also like to extend its gratitude to the generous members, firms and organizations that contributed prizes, as well as our esteemed tournament sponsors: Davidson & Company LLP, DLA Piper (Canada) LLP, Genumark, Lindsay Kenney LLP, Lohn Caulder LLP, Manning Elliott, Moxon Personnel Ltd, Tompkins Wozny LLP, and the Vancouver Whitecaps.
We look forward to seeing you all again at next year's tournament!