Member Recognition Nominations News
Published Date: Jul 31, 2023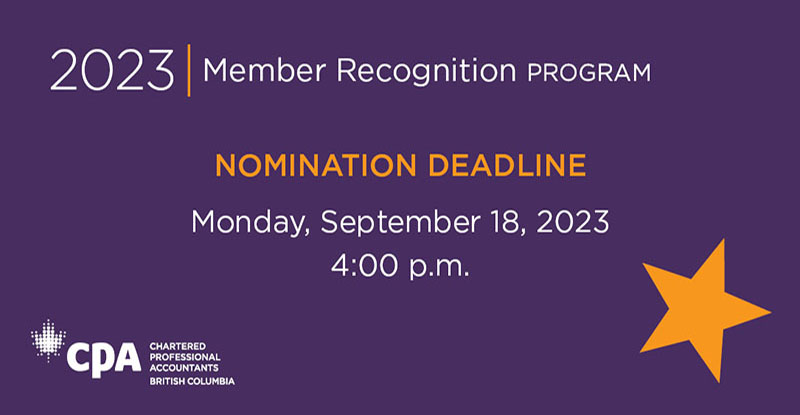 Photo credit: CPABC
Why nominate a peer for a Member Recognition Award?
When you nominate a deserving CPA peer for a 2023 Member Recognition Award, you are letting them know that their contributions are appreciated, their achievements are celebrated, and enabling their story to inspire others.
Each year, these awards recognize members who are going above and beyond in the following categories.
Let us know who deserves to be recognized! Nominations are due by September 18, 2023 at 4 pm.