Recap: Bean Counter Day Event Recap
Published Date: Apr 21, 2021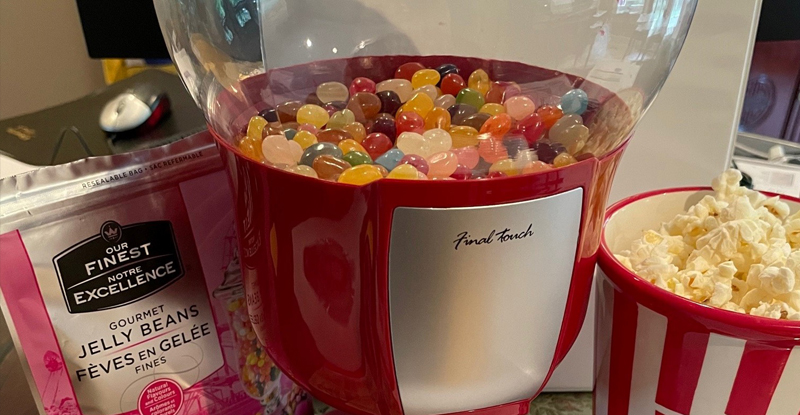 Photo credit: CPABC
CPABC along with the three CPABC Northern chapters (Pacific Northwest, Prince George/Cariboo and Peace Region) and the two CPABC Kootenay chapters (Kootenay East and Kootenay West) co-hosted their breakfast professional networking event – Bean Counter Day – on April 16, 2021. Over 20 members from many different places across the province, attended this online event to connect with each other while enjoying some oatmeal, popcorn, jellybeans, CPA swag and some great bean recipes (provided as part of the event engagement package).

This event provided members with a way to reconnect with old friends and also make some new connections while reminiscing about some of their best and worst memories as a "bean counter". The event had two breakout sessions where members got to engage with each other, meet members from all over the province and share their experiences of working through a pandemic and working virtually. It was great to hear all the different stories and experiences!

The door prizes comprised of coveted CPABC branded swags. Congratulations to Kathrin, Alana, Itohan and Kiersten who were the lucky winners.

The various CPABC Chapters are still hard at work planning some more virtual networking events for the coming months.

The CPABC Burnaby/New Westminster Chapter will be hosting their first online professional networking event on May 20th, "Zumba Online" which provides members with an opportunity to network while also reducing stress through dance and movement!

The CPABC Okanagan Chapter will be hosting an upcoming networking session on June 8, "Growing Your Own Sprouts," featuring Todd Swaby and Christina Allan proprietors of Francesca Farms.

You can register for these events, or other event hosted by any CPABC chapter, and participate from the comfort of your own home or office as events are currently being hosted online.

Watch for CPABC chapter emails with event notices or by following the CPABC chapter blogs. Stay connected and be #CPAproud.