A Year Ago…. the Chapter Hosted the Annual Golf Tournament Social
Published Date: Jul 28, 2020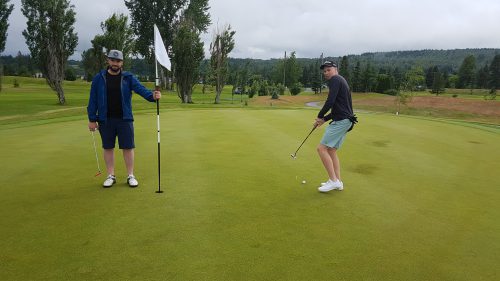 Photo credit: CPABC Prince George Chapter
What were we doing a year ago?
In the summer of 2019, the CPABC Prince George Chapter hosted their annual golf tournament at the Prince George Golf & Curling Club.
The event was a success with 26 attendees playing 9 holes of golf followed by an evening of networking at the Westwood Pub.
Fast forward to 2020...
Due to COVID-19, all chapter events are on hold. But, you can still enjoy the outdoors. We encourage you to venture out and play a round of golf or enjoy the many hiking trails in the Prince George/Peace Region area. Take a selfie and share it with us on twitter @cpa_bc using #cpabc.
We're looking forward to connecting in person once it is safe to do so. Until then, be sure to practice social distancing (and your golf swing!).