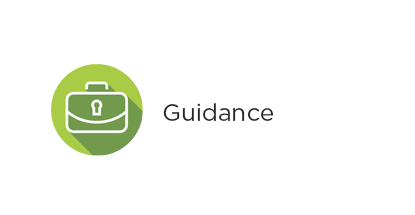 In a compilation engagement, the financial statements need not be prepared in accordance with an applicable financial reporting framework. Typically, compiled financial statements are prepared on an accrual basis without most of the required disclosures or the more complex requirements of Generally Accepted Accounting Principles (GAAP). In some cases, compiled financial statements might even be prepared on a cash or tax basis.
References to GAAP
Practitioners should not make reference to GAAP in the compiled financial statements and the notes when they do not meet all of the disclosure requirements or accounting standards as this could be considered to be false and misleading. If the client or the other users require GAAP financial statements, then practitioners should discuss the level of assurance required with them (i.e. discuss whether a review or audit is appropriate).
CPA Code of Professional Conduct Summary – Associate with False or Misleading Information

The compilation engagements standard and the CPA Code of Professional Conduct prohibit association by a practitioner with a financial statement that he or she knows, or should know, is false or misleading. However, because of the limited involvement implicit in a compilation engagement, the practitioner would not normally know, nor would they be expected to know, whether the financial statements are false.
Illustrative Guidance – Association with False or Misleading Information

When a practitioner becomes aware of matters that might result in false or misleading financial statements, they should ask for additional information or clarification in order to compile statements that are not false or misleading. This can be accomplished in different ways:

Typically, this is rectified by providing the client with adjusting journal entries to amend the trial balance before the financial statements are compiled.
When a practitioner believes the financial statements might be misleading but can not be rectified by adjusting journal entries the alternative would be:

Including note disclosure to the statements to provide a clearer picture; or
Using more descriptive captions on the statements.

For example, it would be appropriate to disclose that an income statement has been prepared on a cash or tax basis, or that depreciation has not been taken on a tangible long-term asset. Practitioners can find further guidance in AuG-5 Compilation Engagements – Financial Statement Disclosures.
Illustrative Guidance - Disclosures

Compiled financial statements often include notes on long-term debt, capital assets, or related party transactions that disclose breakdowns of items presented on the balance sheet or income statement. Unless they are comfortable that these disclosures are accurate, practitioners should consider the risk and appropriateness of their inclusion in a compilation engagement. A general guideline to follow is that the more details in the financial statements, the greater the risk that practitioners could be associating themselves with false or misleading information.

Many firms have a policy to not include notes in compiled financial statements. Firms have come to this decision based on their professional judgement and risk assessment of the engagement. They adopt this policy as part of a risk mitigation strategy that is compatible with their client service model.
---
Rate this Entry
---
Current rating: 10 yes votes, 2 no votes
---