Celebrating and Reconnecting at CPABC's Member Recognition Dinner

An evening full of celebrating and reconnecting took place at CPABC's Member Recognition Dinner on April 4. Fourteen exceptional CPAs were recognized at the gala event, which was held at the Fairmont Waterfront Hotel. CPABC was delighted to once again celebrate its honourees in person, as the event was held virtually for the last three years due to the pandemic. See the event photo album.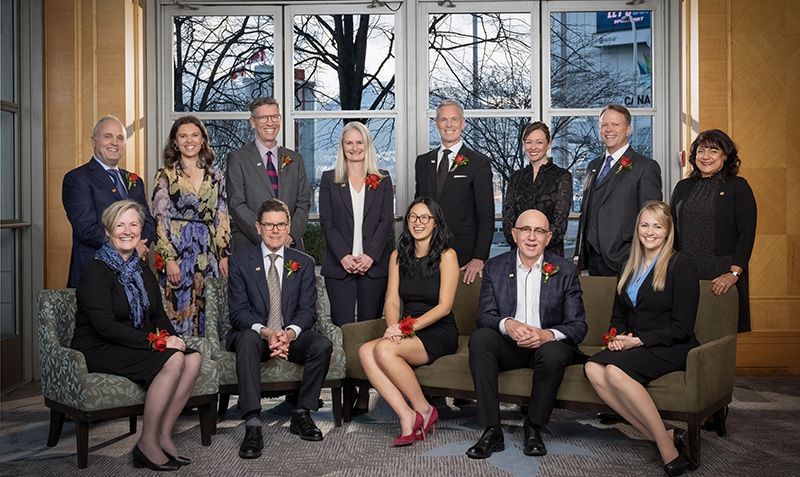 Photo: Kent Kallberg Studios
Throughout the evening, which featured video interviews with the honourees and plenty of opportunities for networking, the newest recipients of the Fellowship designation and the Early Achievement and Lifetime Achievement awards were recognized. The award recipients, with their wealth of diverse experience, are truly making a difference through their outstanding leadership and volunteerism – making a positive impact in the community, with businesses, and in the accounting profession.

Photo: Kent Kallberg Studios
Approximately 150 people were in attendance to celebrate the honourees, including their family members, friends, and colleagues, as well as members of CPABC's Executive Management Committee, Board of Directors, and Member Recognition Committees.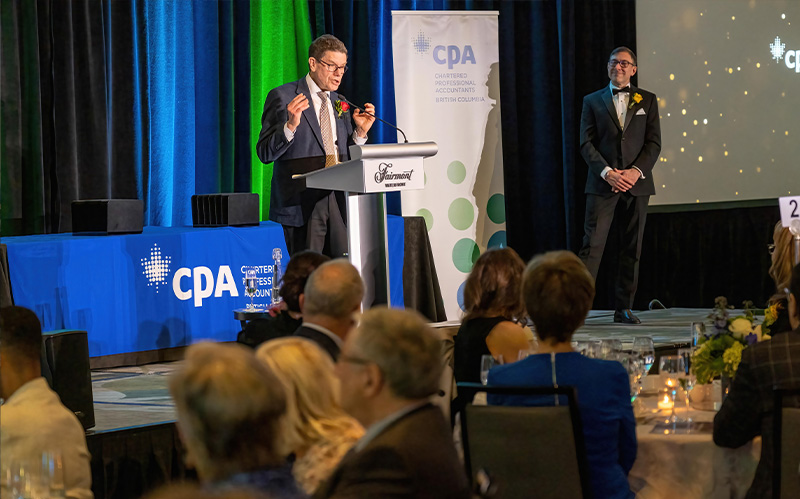 Photo: Kent Kallberg Studios
Do you know a CPA going above and beyond?
We encourage you to nominate them for a Member Recognition Award in 2023. Nominations are open – you can see the different award categories and nomination details here.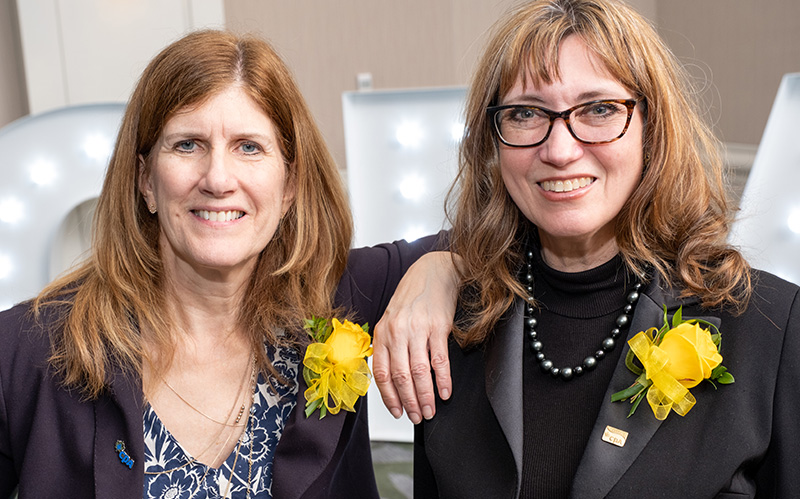 Photo: Kent Kallberg Studios
Celebrating and Reconnecting at CPABC's Member Recognition Dinner
Celebrating and Reconnecting at CPABC's Member Recognition Dinner