Member Recognition Award Recipients - 2022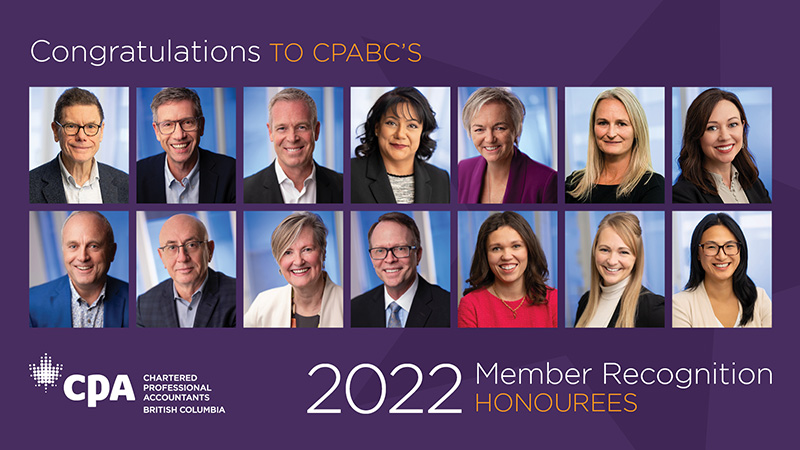 Top row (left to right): Lifetime Achievement Award: Eric Watt; Fellows: Robert Armstrong, Warren Beach, Gopi Chande, Catherine Dahl, Kate Furber, Amanda Hobson
Bottom row (left to right): Fellows: Angus Izard, Terry Krepiakevich, Anne Macdonald, Michael Macdonell; Early Achievement Award: Paulina Cameron, Mallory Denniston, Jocelyn Li
 
Every year, CPABC calls for peer nominations for the following member recognition awards. In doing so, CPABC is seeking to identify those members making a significant impact in their organization, the broader business community, charitable and community organizations, and the CPA profession. Members going above and beyond the norm, who set the standard for excellence. Our 2022 honourees were celebrated at the Member Recognition Dinner on April 4, 2023.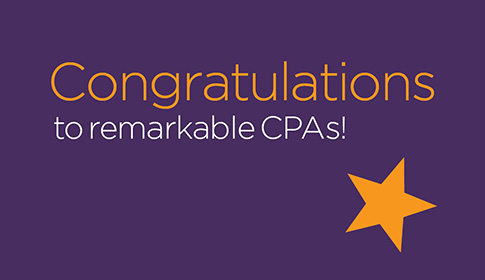 Meet the Member Recognition Honourees
Get to know our 2022 honourees and learn about their achievements and contributions.
Meet the Honourees
Articles & Podcasts With Our Honourees
Member Recognition Award Recipients - 2022
Member Recognition Award Recipients - 2022