Richmond/South Delta Chapter Tax Clinic Volunteering Community
Event Date: Mar 1, 2023
Published Date: Jan 11, 2023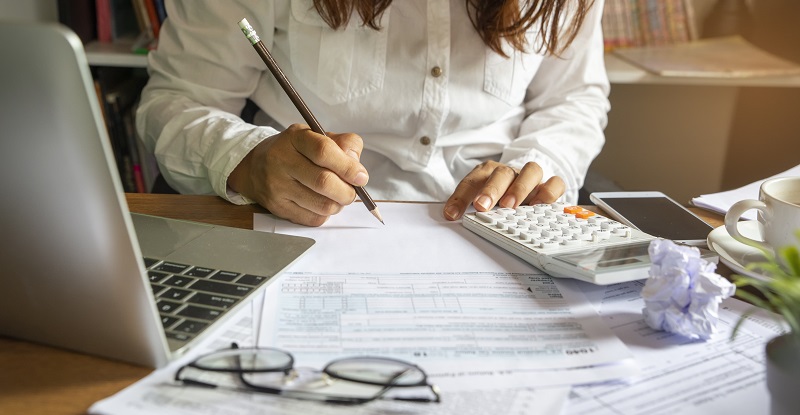 Photo credit: Getty Images
Tax Clinic Volunteers Wanted. Help Others by Volunteering to Prepare Low-Income Tax Returns.
Details
Event Date: March 01 to May 6, 2023
Time:
Volunteer Shifts:
Saturdays - 10:00 am to 1:00 pm or 1:00 pm to 4:00 pm
Wednesdays - 6:00 pm to 8:00 pm
Location:
Richmond Multicultural Community Services (RMCS)
210-7000 Minoru Blvd, Richmond, BC V6Y 3Z5
Information
The Richmond/South Delta Chapter will be partnering with Richmond Multicultural Community Services (RMCS) to offer tax clinics whilst maintaining physical distancing. Volunteers will prepare income tax returns for seniors, new immigrants, and low-income individuals and families.
Despite the challenges of the pandemic, last year, 3,490 organizations and 15,230 volunteers helped more than 574,000 individuals! Your efforts made a real difference in your community. Please join us to increase the number of Canadians who benefit from CVITP.
The RMCS tax preparation clinics run from early March to the early May from Monday to Saturday. RMCS has the standard safety protocol of working in the office that follows the guidelines from the Provincial health officials. RMCS will take care of the drop off and return of the tax return documents of the clients. Volunteers will work in small groups to maintain physical distancing.
Chapter volunteers are given the opportunity to participate on Saturdays (sessions running from 10:00 am - 1:00 pm or 1:00 pm - 4:00 pm) and on Wednesday evenings (from 6:00 pm to 8:00 pm). Each shift is either for 2 or 3 hours only. Volunteers are encouraged to take up as many shifts as they can but a minimum of 5 shifts per volunteer. For example, a Saturday shift will be from 10:00 am - 1:00 pm or 1:00 pm - 4:00 pm. Please pick your preferred time when completing the registration form.

Volunteers are required to take the CVITP training and RMCS orientation. We will provide exact date and time of trainings after your registration.
CVITP Training – TBD
RMCS Orientation – TBD
After completing the registration form with RSD Chapter, volunteers are to:
Register at CVITP as a volunteer
Apply for CVITP EFILE number ASAP (We really encourage you to apply immediately after registering as a volunteer as it take up to 30 days to receive an EFILE number) or renew your CVITP EFILE number, if you had it last year
Apply for an exemption from licensing at CPABC home page
Get a Criminal Record Check upon shift confirmation by RMCS. It would be free for all Richmond residents from RCMP office on No. 5 and Cambie with a letter from RMCS. Further details will be available at the first training session.
More details will be provided in the Confirmation email when the registration is completed.
Thank you again for volunteering with the Richmond/South Delta Chapter and we look forward to seeing you at the RMCS tax clinics.
---