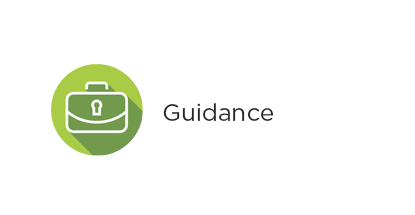 As practitioners get ready for the implementation of the new review engagement standards, we're pleased to share an action plan developed by CPA Ontario.
New Standard Effective after December 14, 2017
A new standard, the Canadian Standard on Review Engagements (CSRE 2400), Engagements to Review Historical Financial Statements, is effective for reviews of financial statements for periods ending on or after December 14, 2017, and cannot be adopted early. Practitioners need to understand how the new standard will change their current practices, policies, or methodologies, and to develop plans for how best to implement this standard in their practices. Below are some suggestions to help with a smooth transition to the new standard.
Training and Staffing Levels
Training should be provided for all employees involved in review engagement work focusing on two aspects: the new standard, and how to complete a review engagement following the new standard. The amount of training required should not be underestimated.
There are new requirements in a number of areas, such as planning procedures, using professional judgment, and completing documentation. Practitioners should be aware that the increased level of professional judgment required under the new standard will likely affect training requirements and might also require deploying more experienced staff on review engagements.
CPA Canada has a number of resources available to assist with transition to the new standards, including their free publication Guide to Review Engagements (CSRE) 2400, which provides useful suggestions for the conduct of a review engagement.
File Documentation
CSRE 2400 has additional and different documentation requirements. A summary of the key changes is set out in CPA Canada's Audit and Assurance Alert Comparison between CSRE 2400 and the 8000 Series.
Practitioners should review the working paper documentation requirements and update their checklists well in advance of starting the first engagement under the new standard to ensure they don't miss anything. Firms might consider assigning one of their more experienced employees to prepare the file for the first engagement under the new standard and completing a detailed review to highlight any deficiencies. This will assist in identifying gaps and the additional training required.
Standard Letters and Reports
Requirements for acceptance and continuance of review engagements have changed. Consequently, practitioners should prepare a new engagement letter for every client priorto starting the review engagement. As clients need to be aware of these changes, it is important that you have a discussion with your clients. (As a best practice, consider obtaining a new engagement letter everyyear to ensure that the client understands the terms of the engagement.)
Other communications affected by CSRE 2400 include the representation letter and the communications with those charged with governance. However, the biggest change is in the practitioner's report, which is longer and more detailed. We recommend that practitioners update all standard letter and report templates well in advance of conducting the first engagement under the new standard.
Summary
The new standard is different from the old standard. Practitioners cannot expect to do the same as always with small changes to the file – a full makeover of practices, procedures, and documentation is required. Updating file documentation, letter, and report templates in advance will help with a smooth transition to the new review engagement standards.
Many thanks to CPA Ontario for sharing their action plan with BC members.
---
Rate this Entry
---
Current rating: 0 yes votes, 1 no votes
---