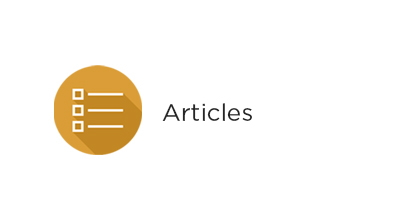 Note to readers: Linda Mezon has served as the chair of the Accounting Standards Board (AcSB) since July 2013. Prior to her appointment as chair, Linda was the chief accountant at the Royal Bank of Canada, where she was responsible for the interpretation and application of IFRS and US GAAP; there she also monitored compliance with Canadian regulatory requirements on financial disclosure and was responsible for auditor independence. Linda has been a frequent speaker on the topic of IFRS, being able to represent both the preparer and standard-setter points of view. She served as the AcSB vice-chair from January through June of 2013, and as an AcSB member from 2004 to 2012.
Here, Linda provides an update on the major changes and developments in the world of standard-setting.
Major private enterprise accounting standards on the horizon
We had two major changes to accounting standards for private enterprises (ASPE) that became effective for fiscal years beginning on or after January 1, 2014. "Employee Future Benefits," which is the new Section 3462 in Part II of the CPA Canada Handbook – Accounting, significantly changed the accounting for defined benefit plans. It eliminated the defer and amortize accounting option, and it requires the obligations and plan assets to be measured as of the balance sheet date. The old Section 3461 on employee future benefits permitted measurement up to three months earlier. This change eliminates a complex accounting model and results in more comparability for users.
Another major update concerned the definition of discontinued operations in Section 3475 of the Handbook. The AcSB's existing standard on this topic actually required more disposals to be classified as discontinued operations than the international financial reporting standards (IFRS). Users on the AcSB's Private Enterprise Advisory Committee agreed that the additional work wasn't appropriate, so the definition was changed to align with IFRS.
We also expect two major changes to ASPE to be issued in the third quarter of 2014 that will be effective for fiscal years beginning on or after January 1, 2016. One pertains to subsidiaries and the other to accounting for joint arrangements.
When we first introduced ASPE, we recognized that Accounting Guideline AcG-15, "Consolidation of Variable Interest Entities," was complex and difficult to apply. AcG-15 just did not meet the cost/benefit test for private enterprises, so we committed to replace it. We are doing this with new Section 1591, "Subsidiaries." This carries forward the current Section 1590 and incorporates new guidance on identifying entities that are controlled by means other than voting rights. ASPE does not require private enterprises to consolidate subsidiaries, but we think this new standard will benefit those that wish to do so.
The other major change relates to accounting for joint arrangements. We were concerned that the current level of free choice is too extensive and could cause an interest in a joint arrangement to be accounted for in a way that does not provide clear information. For example, under the current standard, an interest in a joint arrangement that, in substance, reflects interests in individual assets and liabilities could be accounted for by using the equity method, which would not show the liabilities. New Section 3056, "Joint Arrangements," will, therefore, restrict the accounting choices, and will require investors in jointly-controlled assets and operations to account for their interest in the individual assets and liabilities.
At the same time, the new standard will likely see most investments in jointly-controlled enterprises accounted for using the equity or cost method, unless the entity decides to do additional analysis. If the facts provided by the additional analysis support it, an interest in a jointly-controlled enterprise may actually provide an interest in the individual assets and liabilities—and companies will have the option to account for those as such.
One other major project relates to agriculture—an area that currently does not have a standard to support its accounting needs. Agriculture is also an example of a topic on which the AcSB's current thinking differs from IFRS, as the latter requires biological assets to be measured at fair value. A discussion paper on agriculture is currently being developed, so stayed tuned.
In addition to major projects, the AcSB issues annual improvements each year. These are small changes to clarify the standards or address unintended consequences. The 2014 improvements will be issued this fall. While they are not required to be adopted until 2015, they may be helpful in preparing 2014 financial statements.
Reviewing accounting standards for not-for-profits
There was a lot of activity regarding not-for-profit accounting standards last year, and there's much more to come. Standards for not-for-profit organizations (NFPOs) include the not-for-profit sections from previous Canadian GAAP (now Part V of the CPA Canada Handbook – Accounting). These NFPO standards are now in Part III of the Handbook. To the extent that these standards do not address reporting topics, an NFPO applies the standards in Part II.
Following the issuance of the Part III standards, we developed a statement of principles (SOP) jointly with the Public Sector Accounting Board (PSAB) that addresses topics such as contributions, controlled entities, capital assets, and expense disclosures. This was issued for public comment in 2013, and during the comment period, we held extensive consultations to discuss the SOP at meetings across Canada.
We received an unprecedented number of comment letters from our stakeholders—290 in total. Given the volume of input received and range of views expressed, we're still analyzing the responses. The AcSB and the PSAB held a joint meeting to discuss next steps this past June. We'll be keeping stakeholders informed as we move forward.
Converging IFRS and US GAAP on a global scale
There are currently 122 countries around the world that use IFRS as their "language for financial reporting" to some extent, with the countries and regions that have not fully adopted IFRS providing for partial adoption in some manner. Companies that have adopted IFRS can use one set of financial statements to access capital markets in most countries around the world. This includes the US, as the US Securities and Exchange Commission (SEC) accepts IFRS financial statements from non-US companies.
However, the SEC has not undertaken any steps to begin adopting IFRS for use by US public companies as of yet, as it is dealing with other regulatory issues. Pending any decision by the SEC on the US adoption of IFRS, the US Financial Accounting Standards Board (FASB) continues to carry out its role and responsibility of setting US GAAP.
FASB also participates in international forums, including the IASB's Accounting Standards Advisory Forum, which I also participate in, but the program of IASB/FASB convergence on several key topics is winding down. Converged positions between the two boards were finalized on some standards, such as with the recent release of a jointly-issued converged standard on revenue recognition. But, increasingly, they are coming to different conclusions on key aspects of their remaining joint projects.
That said… the AcSB and FASB have taken steps to achieve closer contact in the last year. FASB's chair and I, together with members from both boards, now meet periodically to provide updates and exchange views on global issues.
By participating in various global standards activities, we are continuing to seek ways to influence the IASB and FASB to narrow the differences between their standards.
Other key projects for the AcSB
We currently have a very important initiative ramping up: developing our next strategic plan, which would cover the years 2016 through 2021. To develop this, the board and its staff will be undertaking two main tasks.
First, we've undertaken a review of the effects of applying our current strategy, which is that we have separate sets of standards for publicly accountable enterprises, private enterprises, NFPOs, and pension plans. Our review of this strategy began back in 2010 when the AcSB starting monitoring the experiences Canadians faced as they moved to apply IFRS, ASPE, and the other standards. We believe that this current strategy still holds true, and we will be continuing with these separate frameworks—in line with our belief that one size doesn't fit all.
Next, the AcSB will build on our findings from this review by identifying how we can better implement our various financial reporting strategies. We'll then develop a draft of our next strategic plan, which will be issued for public comment in 2015.
We look forward to hearing from our stakeholders and working with them on this initiative.
Additional information
Keep up with the AcSB and its activities by:
Visiting www.frascanada.ca regularly, and
Subscribing to The Standard, a weekly email from the standards boards and oversight councils that can be tailored to the standards news you want—from IFRS to ASPE to CASs—via www.frascanada.ca/subscribe.
---
Rate this Entry
---
Current rating: 0 yes votes, 0 no votes
---