CPABC Podcast
Coffee Chats with CPABC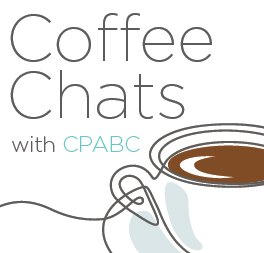 Coffee Chats with CPABC is a podcast series dedicated to sharing the insights of BC's chartered professional accountants and other subject matter experts. Podcast topics include economic updates, career development, cybersecurity, and other timely matters that are relevant to CPABC's members, candidates, and students.
Find and subscribe to our podcast series on Spotify, Google, Apple, or your favourite podcast app by searching for "Coffee Chats with CPABC".
Got a question for our podcast participants? An idea for the next episode? Email us!