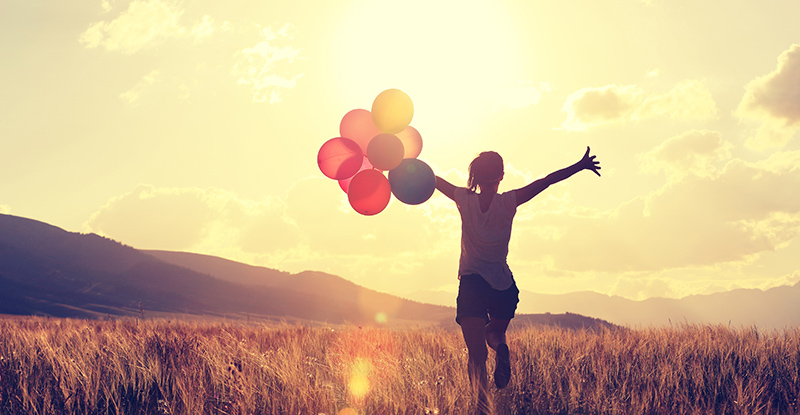 Photo credit: lzf/iStock/Getty Images
In this podcast episode, Jocelyn Li, CPA, manager in ESG and sustainability, KPMG Canada, chats with Vince Kanasoot, communications specialist with CPABC, about her career and educational path, as well as what drives her. Part of our Coffee Chats with CPABC podcast series.
---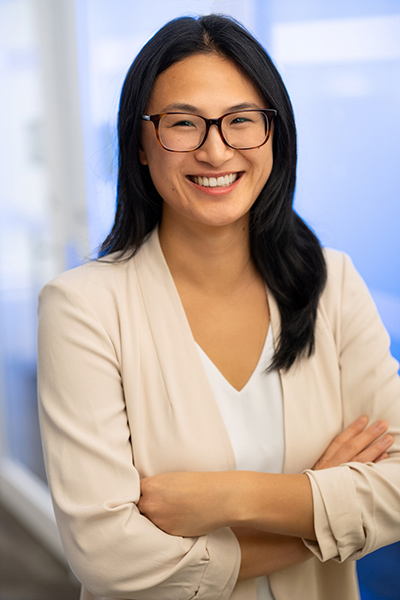 Jocelyn Li, CPA, (photo courtesy of Kent Kallberg Studios) has always had a natural curiosity about the world and how she could make a positive impact. Leaning into this curiosity led to her completing a Bachelor of Commerce in accounting at UBC, because she knew it would open doors that would test her abilities and identify her strengths. These opportunities have included studying at the National University of Singapore, joining the Vancouver office of KPMG Canada, and living in Saskatoon for two summers while she completed a Masters of Professional Accounting at the University of Saskatchewan.
Jocelyn obtained her CPA designation in 2016 and has now been with KPMG for over eight years, working in a variety of positions including talent attraction manager, impact manager, and now, manager in ESG and sustainability. She's also an adjust professor at her alma mater, UBC's Sauder School of Business.
Also an active volunteer since childhood, Jocelyn currently gives back as financial controller for PentaSport Ministries, a recreational co-ed multi-sport league. For all that she's achieved in her young career, Jocelyn is a recipient of CPABC's Early Achievement Award and will be honoured at a gala presentation on April 4.
CPABC caught up with Jocelyn to hear her story, learn what drives her, and see how she's able to manage her busy lifestyle. Listen to our podcast to hear the full interview. Below are some highlights.
Part of your time at KPMG has included working in talent attraction with a focus on campus recruitment. Can you talk about why you shifted from your previous staff accountant role?
Jocelyn: I had just qualified for my CPA designation and found myself at crossroads trying to understand what I wanted to do next in my career. Going into recruiting was a really great time for reflection and was also an opportunity to build other skills and work with different colleagues.
I did a lot of presentations on campus, as well as conducting interviews, organizing events, and managing onboarding. It was wonderful to work with students and participate in their learning and development, helping them discover what they wanted to do.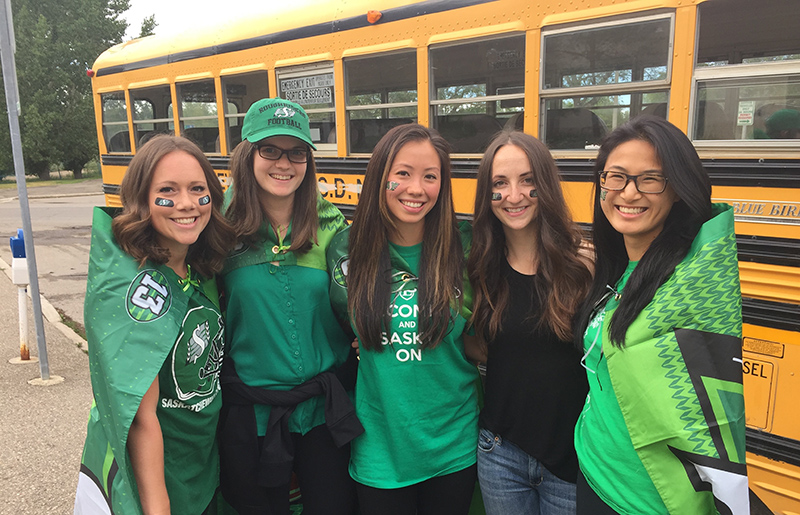 Jocelyn (far right) with her fellow students in the MPAcc program in Saskatoon. Fun fact: Everyone in this photo is now a CPA in Vancouver.
While you no longer work in talent attraction, you still find yourself on campus as an adjunct professor at the Sauder School of Business at UBC. How did you get involved with teaching?
Jocelyn: I had always considered teaching, partially because my dad was a teacher. One of the reasons why I got my masters was to have the credentials to teach in my back pocket in case the opportunity came up. While I was curious about teaching, I thought it was something that I'd do much later in my career when I had more experience or when I was looking for a different career mix.
However, I had a really fantastic mentor who I met in my undergrad, Jeff Kroeker, FCPA, FCMA, who taught me cost accounting. After I graduated we kept in touch, and he's always been a great sounding board, having worked in public practice himself. A few years ago, he was looking to bring someone in to teach some of his courses. As a result, there was an opening for me to teach at Sauder.
I'm really thankful for how Jeff equipped me for the role, as well as provided me with feedback and opportunities to learn. Of course I'm also grateful to KPMG for supporting me in the process. I'm currently teaching students in the early stages of the CPA program, and this is really exciting for me because I know one day, they'll be my peers!
Since 2019 you've been focusing your work at KPMG on ESG, and you're now manager, ESG and sustainability services. What led you down the ESG path?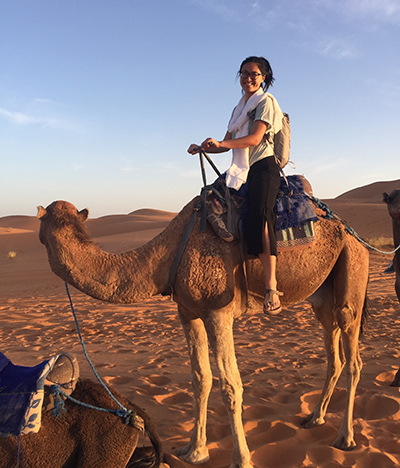 Jocelyn: After a year of working in recruitment, I was curious about how I could leverage my technical CPA skill set and be directly involved with impact initiatives related to sustainability, social justice, etc. There was an opportunity to join KPMG's ESG team and I was really interested in the problems I would get to help solve. There's been a lot of training and on-the-job learning on my part, and it's all been so rewarding and meaningful.
At the same time, I'm able to use the technical skills I developed from my CPA training. For example, analytical skills, reporting, and audit. Except now, I work with ESG data. Everything I've trained for as a CPA is relevant, so working in ESG has been a wonderful way to combine my different passions and skills.
Can you provide an example of how you've helped one of your clients through ESG?
Jocelyn: The beauty of ESG is that it's about what's significant to your business, whether it's the business's impact to the world, or the world's impact on the business. What's material to a bank might be very different to what's significant to a retail, insurance, or energy company. Every project is unique.
One client that comes to mind was at an early stage in communicating and embedding their ESG strategy across the business when we first started working together. They were working through questions such as what aspects of ESG would they report? Who would care about this information?
Growing this relationship and watching the client evolve, including responding to the complexity of ESG, and strategizing and embedding ESG in all aspects of their business like their supply chain, financial operations, and product and service design has been great. Likewise, the work we've done for them has evolved from purely reporting to modelling, and helping them strategize and understand their impacts.
Together, we now ask questions such as how does this impact your risk management, technology systems, and controls in your business, and how can you best respond to regulatory pressures? I've really enjoyed growing with our clients and doing forward-looking projects that will change the way they do business and how consumers interact with them.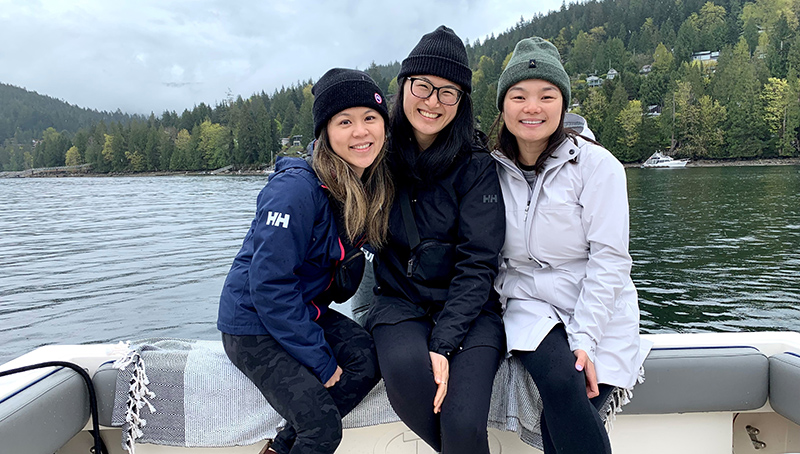 Jocelyn (centre) and two friends and collegues from KPMG.
You're obviously a very busy person. Do you follow a morning routine to help set yourself up for success?
Jocelyn: First of all, I am a morning person! I love being the first person in the office, because I can get quite a bit done, such as getting emails out the door before they come firing back at me.
That being said, I'm trying to improve my morning routine. One of my new year's resolutions is to do some stretches when I wake up. I always have coffee, which is essential. I commute to work for 30 minutes, which for me is a great way to prepare myself for the day ahead and enjoy a moment of quiet before everything starts happening.
To make mornings a little less stressful, I prepare my breakfast the night before. I also pick my clothes the night before so there's one less decision to make in the morning.
What do you like to do for fun?
Jocelyn: When people talk about the Myers Briggs extrovert and introvert personality types, I am the far side of extrovert! I say yes to everything. That goes for social activities, exercise, and everything else. I play in the multi-sport league that I volunteer for. I also play volleyball and try to get to spin once in a while. I also love going out for coffee and pastries, and spending time with friends and family. I belong to a book club, love going to concerts, travelling, spending as much time outside as possible, and doing a lot of other different activities. I rarely say no. That's something I'm working on!
Fun Facts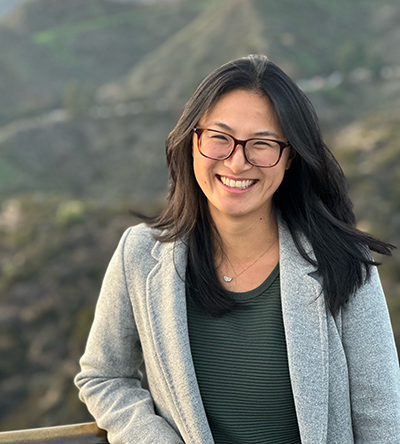 Where do you do spin at?
Spin Society!
What's one of your favourite books?
A Man Called Ove by Fredrik Backman.
Besides your morning routine, what are some of your other hacks for living a busy lifestyle?
I meal prep and I live by my calendar. All of my social activities go into my calendar, everything. I just use my iPhone's basic calendar app, which syncs to my work calendar, email, etc.
What's your favourite music to listen to when you need inspiration or to get motivated?
I have different playlists for different times of day. But when I'm looking to get motivated, I listen to my Spanish playlist. It's so happy and it pumps me up without distracting me. Since I don't speak Spanish, I can't sing along or get sidetracked by thinking about the lyrics.
What movies do you like watching to lift you up?
I love cheesy, familiar movies. I can watch the same thing again and again, like Honey, The Devil Wears Prada, and fun dance movies such as Step Up. Part of the reason why I love these movies is because I already know the plots, and they end well. These movies always brings a smile to my face.
---
Vince Kanasoot is a communications specialist with CPABC.