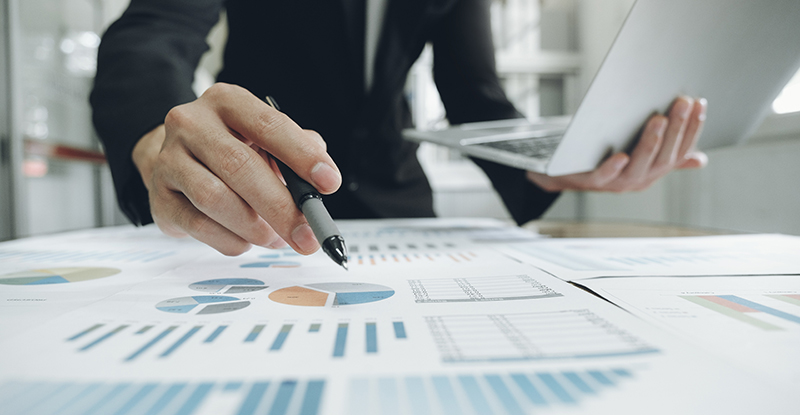 Photo credit: ijeab/iStock/Getty Images
In our podcast episode, Jimmy Vaiopoulos, CPA, CA, and CFO at Stack Capital Group Inc. speaks with Rebecca Dirnfeld, Senior Student Recruitment Officer about his educational and career journey, which involves transitioning from engineering to accounting, to entrepreneurship. Part of our Coffee Chats with CPABC podcast series.
---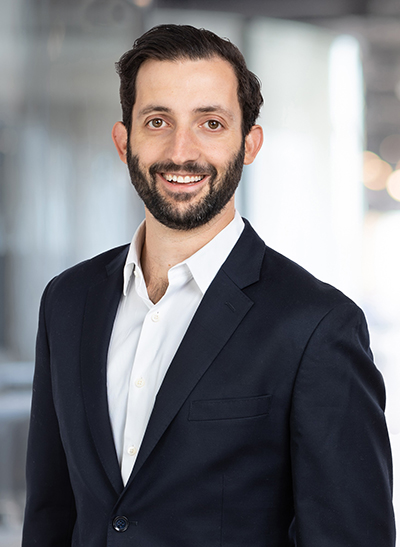 Jimmy Vaiopoulos' first passion was engineering, a passion that led to him obtaining his CPA designation and pursuing a career working with leading-edge technology and companies. Jimmy currently serves as CFO at Stack Capital Group Inc., an investment holding company whose mission is to democratize access into some of the world's most innovative and disruptive, growth, and late-stage private companies.

CPABC recently spoke with Jimmy to learn what inspired him to become a CPA, and to hear how his journey has taken him around the world including Chile, and to his current home base in Toronto. You can listen to the full podcast interview, as part of our Coffee Chats with CPABC series. Below are some highlights from the conversation.
What inspired you to pursue engineering after you graduated from high school?
Jimmy: I've always been interested in how things work. When I was a kid, I would fiddle with things and break them apart to understand the complexities behind them, including electronics. I also had a cousin who worked as an engineer, testing cars, and he would tell me about the cool stuff he did. So, I connected the dots and realized engineering was a great match for me and after high school I pursued an engineering degree.
What led to the transition into accounting?
Jimmy: First of all, my father was an entrepreneur, so I had always been interested in business as well. Additionally, the same thing that appealed to me about engineering – how things work – applied to business too. So I went to business school in conjunction with engineering. I discovered I really enjoyed finance and decided I wanted to dive deeper into this area.

I also realized the importance of being cross-disciplined. So, I knew that having a skill set that included engineering and accounting would be valuable to my career. I think the more you can do, especially when you're in a management or leadership role, the more you can understand different divisions in a business and how things connect, which become increasingly more important as a company grows.
You're originally from Ontario and moved to Vancouver to work for KPMG after university. What was your role at KPMG and how did it allow you to use both your backgrounds in engineering and accounting?
Jimmy: I started on the audit side at KPMG, working with different types of businesses. Through my role, I got to travel around the world, including going to a diamond mine near the Arctic Circle. There, I worked in mining, power, and infrastructure projects that connected well with my engineering knowledge. While a lot of other people may have shielded away from the actual engineering side of these projects, I loved this piece and leaned in.

After obtaining my CPA designation, I moved to KPMG's Advisory team, working on the finance side. I worked on many infrastructure-type deals and even got to spend a year working in Chile, where I learned Spanish. I was the only native English-speaking person on my team, so I was running the projects with the clients, which were big funds outside Chile such as pension funds looking to buy Chilean assets.
Can you walk us through your career journey from when you left KPMG?
Jimmy: I left KPMG to be the CFO of UGE International, a TSX Venture listed solar developer based in New York City. It was my first time being the CFO of a public company and I received incredible mentorship and learned so much in the role. Being involved with these solar projects allowed me to use and continue to build upon the skill set I developed as an engineer and at KPMG in the power sector.

From there I moved to Hut 8 Mining Corp. where I served as CFO and Interim CEO. Hut 8 was the first public Bitcoin-focused miner, and is now dual listed on TSX and NASDAQ and is considered a leader in the space. This was my first foray professionally working in cryptocurrencies and it was an incredible opportunity that allowed me to learn about Bitcoin and the entire fast growing sector.

I eventually went on to co-found Stack Capital, where I'm now the CFO. This all started in mid-2021 when we IPOed the company to the TSX. We were excited to have TD, RBC, and Scotia as our IPO leads and count some Canadian pension plans as our investors. I have three other partners who have strong backgrounds in their areas of expertise, and this has allowed me to keep one foot in the cryptocurrency space and focus on the investment side. I also get to look at different green tech, similar to when I was with my previous companies. We always work with our portfolio companies to support their growth in any way.
What's one professional skill you would like to further develop?
Jimmy: I've definitely become digitally savvy during COVID-19. But now, as things are returning back to normal, I'd like to focus on human connection, given how important it is in business and finance, as well as in most other industries. During the pandemic, I think interpersonal skills may have eroded for many people. And so, being willing to meet in person and shake hands again will allow for competitive advantages.
What's one personal goal you want to accomplish this year?
Jimmy: Pre-pandemic, I was in a great rhythm of playing squash and tennis consistently. But here in Toronto, gyms kept getting shut down during COVID-19, so it was hard to get back into good habits. So now, one of my personal goals is to get back to an active lifestyle, playing sports again and seeing colleagues in-person. I'll be a very happy person if that's what 2022 looks like.
Do you have any advice for high school students trying to figure out what they want to do after they graduate
Jimmy: Taking risks is something I strongly encourage, especially for young folks. When you're young, you have time on your side, and so the downside is very low and you can always get back on your feet. Now is a great time to be a young, motivated, intelligent person looking to work. There's a great job market out there with so many opportunities. You don't necessarily need to be in the city centres right now to succeed, because we've built up this whole digital infrastructure where the best ideas bubble to the top.

When you talk to people who have taken risks, even if things didn't work out the way they wanted, the experiences led them to something else that was special. So in almost every situation, if you take a risk and things don't work out the way you hoped, it's still better than never having taken the risk at all. A lot of experienced professionals often think more about the things they didn't do and the opportunities they missed, rather than what they've actually accomplished. So take those shots!
---
Vince Kanasoot is a communications specialist with CPABC.