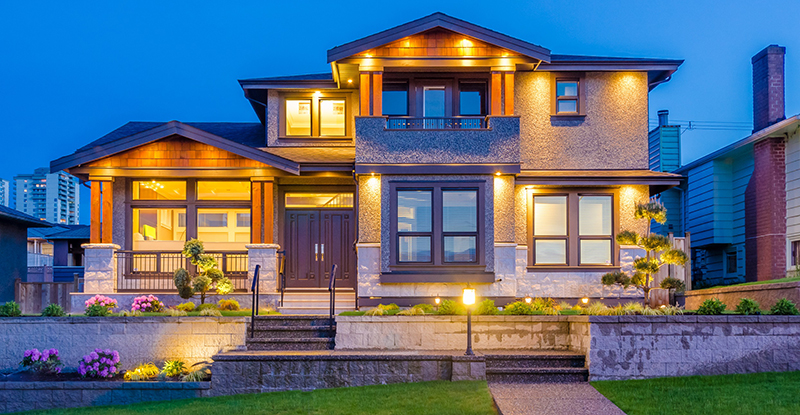 Photo credit: karamysh/iStock/Getty Images
In this podcast episode, CPABC's economist Aaron Aerts speaks with Vince Kanasoot, communications specialist at CPABC, about demographic and affordability trends in BC from their new BC Check-Up: Live report. They also chat about the tight labour market in the province. Part of our Coffee Chats with CPABC podcast series.
---
The economic global landscape has been in flux over the past two years. While BC's economy recovered robustly in 2021 and has remained relatively strong into 2022, there are growing concerns for a potential economic downturn as inflationary pressures in the housing market and for many key products have resulted in significant interest rate hikes by the Bank of Canada. Still, there are signs that point to continued strength in BC's economy, including strong exports and record labour demand.
Rising prices putting upward pressure on interest rates
All of BC's major population centres have seen rapid housing price escalation since 2015, but this rate of growth has increased significantly over the past two years. Strong demand, especially for larger spaces such as detached units, along with record-low interest rates, pushed prices to new record highs throughout the COVID-19 pandemic. The average price of homes sold in BC in May 2022 was $980,324—up by 8.6% from May 2021 and by 38.0% from May 2020.
The Lower Mainland remains the most expensive housing market in Canada, with the average single family home selling for $1.89 million in May 2022, compared to $1.26 million in May 2020 (+49.4%), while the average apartment sold for $720,900, up 28.4% from May 2020.
However, led by supply chain disruptions and other challenges such as the war in Ukraine, inflationary pressures have spread well beyond just housing prices. In fact, Canada's Consumer Price Index (CPI) rose by 7.7% in May 2022 compared to May 2021. While high housing prices played a significant role in that overall increase, other key items such as gas and food have seen significant price increases. Gas prices were up by 48.0% over the period, while food prices in grocery stores were up by 9.7% and 6.8% in restaurants.
This has led to the Bank of Canada - and most other central banks across the globe - to rapidly increase interest rates. In fact, the key Bank of Canada interest rate has gone up by 125 basis points over the past half year and is expected to continue to increase going forward. This will put significant pressure on some homeowners and decrease the purchasing power of potential buyers. It will also make borrowing for businesses more expensive, and may conversely cool investment activity.
So far, the interest rate increases have helped cool national housing prices, and are expected to continue to put downward pressure on prices in the latter half of the year and into 2023.
Strong commodity prices boosting BC's exports
While inflation has put pressure on many residents and businesses in the province, growing commodity prices have also helped BC's important export industry. In April 2022, BC's major commodity exports reached $5.72 billion, up by 40.4% compared to April 2021.
This has been primarily the result of a significant increase in the value of energy product exports, which have almost tripled to $2.25 billion in April 2022. Energy exports have particularly benefited from rapid commodity price increases, with the overall energy price index up by 166.8% in June 2022 compared to the start of 2021. Many other key BC exports have also benefited from strong commodity prices, including agricultural products, aquaculture, and machinery and equipment.
Labour market increasingly tight as job vacancies rise
BC's labour market has fully recovered from the job losses experienced early in the pandemic, and has become increasingly tight. Overall employment in May 2022 was up by 3.7% compared to January 2020, and the participation rate (the percentage of those actively looking for work or employed) is above the pre-pandemic rate. This means that within our existing population, there is a very limited pool of individuals who are available to work.
This shrinking pool of available workers has put pressure on businesses in the province looking to hire. In fact, the job vacancy rate in Canada - which is defined as the number of jobs in a quarter that businesses are actively trying to fill but cannot - reached a record high entering 2022.
In BC, the job vacancy rate for Q1 2022 was 6.1%, representing nearly 150,000 jobs in the quarter that were unable to be filled. While it's encouraging to see such strong labour demand, it also represents a challenge for our economic growth potential as employers are unable to fill many open positions.
For this reason, both the BC and federal government have made encouraging greater immigration a top policy priority. This is particularly important due to the slowdown in immigration levels the province has seen over the past two years. To learn more about these trends, see CPABC's recently released BC Check-Up: Live report.
---
Aaron Aerts is CPABC's economist