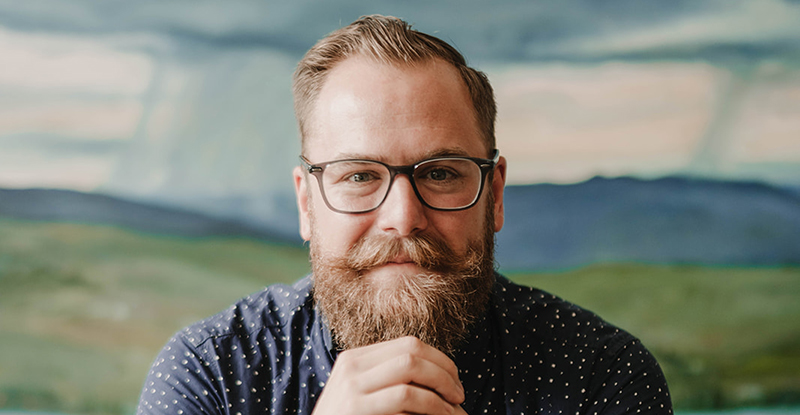 Photo credit: Neighbourly by Adi Schlaak
"Leveraging technology and finance as CPAs is undoubtedly the future of our profession, and the combination of the two is undeniably powerful." - Mitchal Derksen, CPA, CA
In this CPA Disruptor series podcast episode, Mitchal Derksen, CPA, CA, founder and CEO of Numu Technologies, speaks with CPABC's communications specialist, Leah Giesbrecht, about creating his own path in the tech sector to align with his family, interests, and lifestyle. Part of our Coffee Chats with CPABC podcast series.
---
This article is part of the CPA Disruptor series, profiling CPAs using innovation to disrupt traditional business landscapes.
A CPA and self-described tech-obsessed software developer whose career has taken him from Qatar to the Okanagan, Mitchal Derksen, CPA, CA is the founder and CEO of Numu Technologies, a financial technologies and business consulting firm located in Vernon, BC, that works with businesses ranging from local startups to multinational organizations.
Of his uncommon choice to apply his designation to a tech-focused career, Mitchal says, "My hope is that one day soon we at Numu won't be one of a few doing this kind of work. We really want to see more CPAs engaged in disrupting their industry as finance and tech experts." We caught up with him to learn more.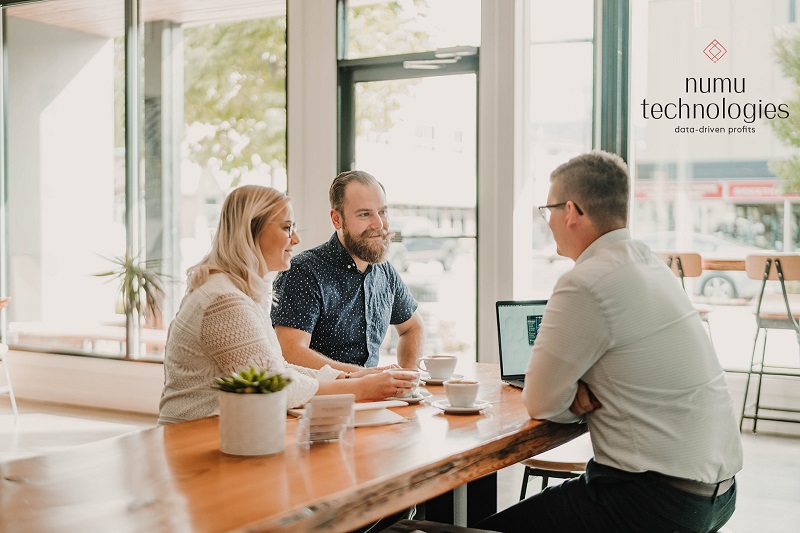 Photo credit: Neighbourly by Adi Schlaak
Tell us a bit about yourself.
Mitchal: I'm a father to two wonderful boys and I have the privilege of living in the Okanagan. My journey here has been quite the exciting ride. I was raised in Guadalajara, Mexico and Cairo, Egypt, so I speak fluent English and Spanish with passable French and Arabic.
On the professional side, I articled with one of the big four firms in Vancouver and spent time working for large multinational organizations, both in BC and overseas. And a few years ago, I started up my own company, Numu Technologies, to work with small and medium-sized businesses.
What started you on the path to get a CPA designation?
Mitchal: It started with a great mentor professor in university. Courses with him weren't just about debits and credits, but rather how to use the knowledge that we were developing to drive strategy and see the bigger picture. Plus, who doesn't love a professor that holds office hours in the pub on Thursdays? This perspective was compelling enough for me to start down the path to earning my CPA. Most of the work that I do today is focused on strategic elements and the CPA program is the foundation that lets me do everything that I do.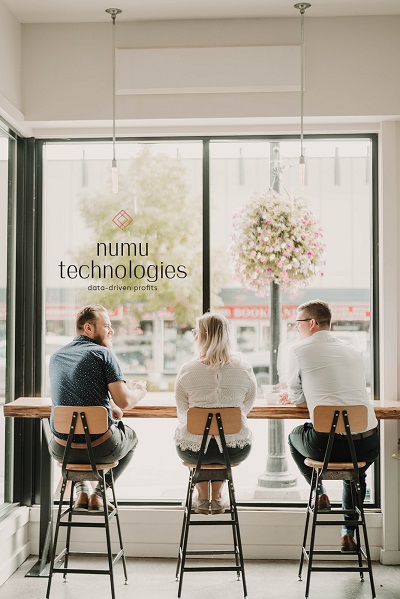 Could you tell us a bit about what your business does and why you founded it?
Mitchal: We have a technology gap –big businesses spend millions each year to leverage data and finance to drive revenues and profitability. And it's effective, but smaller businesses can't keep up. Smaller businesses need access to finance technology that helps them grow without breaking the bank.
We give entrepreneurs the tools to help them become more efficient and productive so they can increase revenues and decrease costs. I started Numu to bring this combination of finance and technology to the small- and medium-sized business market.
The idea for Numu actually came to me while I was working in the Middle East. 'Numu' is the Arabic word for growth. And when finance and technology are working together smoothly, the impact it can have for business in terms of efficiency and profitability is immense.
When people think of CPAs, they probably don't think of software designers. So why did you pursue this path? And does being a CPA provide any unique strengths?
Back when I used to work for large companies, my role transitioned pretty rapidly into financial analysis where I was working with big data and dashboards. And as I progressed in my role, I often needed software solutions to help me be more effective. So I would engage the software development division to help me develop tools and products that let me be more effective.
The problem was that many of these software developers didn't have a business background so they didn't capture the nuances I needed, or they didn't consider the business needs. So I started teaching myself how to code, build business intelligence dashboards, and work with big data models. And it grew to the point where I was able to actually achieve a level of expertise in the area. And that's really where the story for Numu starts.
I'm convinced that leveraging technology and finance as CPAs is the future of our profession, and the combination of the two is undeniably powerful. As CPAs, we have to develop greater proficiency in this area. No business runs on finance alone anymore, it is only through the combination of these two arenas that we can continue to add value to our clients and help them succeed.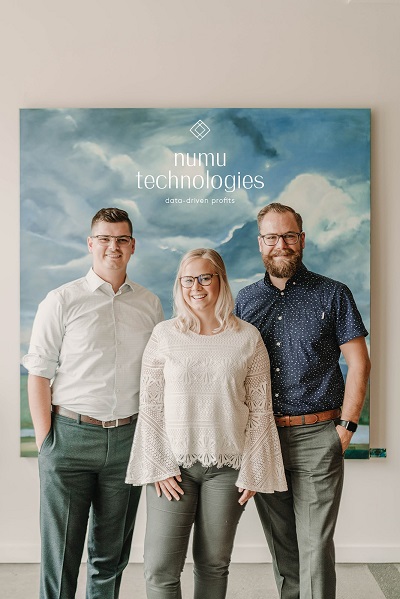 Could you comment on how you incorporate automation, data analytics, and business intelligence to deliver services to clients?
Mitchal: At Numu, we have three divisions. We have CPA-designed software, business intelligence and analytics, and a tech-based bookkeeping service. As a business owner, if you want to save time, reduce errors, improve transparency, and cut costs, invest in software that uses business intelligence and automation to perform business processes.
If you want to visualize the future and see how decisions could impact the bottom line, as well as increase your revenues, invest in analytics and business intelligence. Some of our clients have grown at incredible rates using this approach. And tech-based bookkeeping is a new entry to the market. We realize that most entrepreneurs are frustrated when they have to deal with their accounting, so we use technology make bookkeeping simple and efficient.
You mentioned that businesses who use these services have experienced quite large ROIs. Could you share a success story?
Mitchal: One of my favorite stories is of a local retail shop that we worked with at the outset of the pandemic. They came to us with a pretty common problem. They never knew how much inventory to keep on hand. With the global pandemic just announced, they found themselves in a bit of a panic. They didn't know how much to order, and if they ordered too much, their cash would be tied up in products that could take too long to sell. If they didn't order enough, they would miss out on sales and potentially damage their reputation.
And so they brought in Numu and we built an inventory intelligence dashboard for them and designed a predictive analytical model that helped them accurately estimate what they would need. They ended up freeing up over $500,000 in cash within the first four months, even amidst this uncertainty caused by the pandemic.
In the two years following the start of the pandemic, they've continued to flourish and have grown their cash reserves to close to a million dollars. Keep in mind that this is a local Vernon-based business, a town with only 40,000 people in it.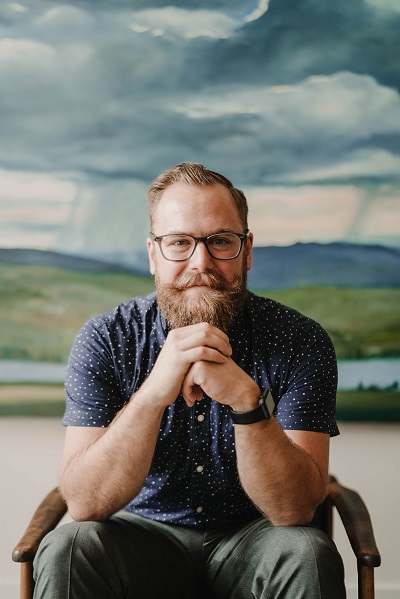 Speaking of which, what are some of the challenges and opportunities of working from a smaller town?
Mitchal: The opportunities are immense, and the challenges are significantly fewer than they were even 10 years ago. Being located in a smaller town doesn't limit what we can accomplish. We have the pleasure of getting to work with clients all over the world; the only continents where we don't have clients yet are Australia and Antarctica.
If there's one thing the pandemic brought to the forefront, it's that people are capable of even more amazing work if they love where they live and are happy with their personal lives. At Numu, we've had a hybrid work environment since the very start, and the pandemic only reinforced our belief in the benefits of this approach.
Now, the reality is that from my property I can't hear the highway. I don't hear the bass booming from my neighbor's apartment. A trail ride or ski hill is only 20 minutes away, and I can go for a walk in the forest through my backyard. None of this has stopped my business from expanding to have a global reach. And I feel really, truly blessed that I get to do what I love doing, while loving the life that I get to live.
---
Leah Giesbrecht is a communications specialist for CPABC.