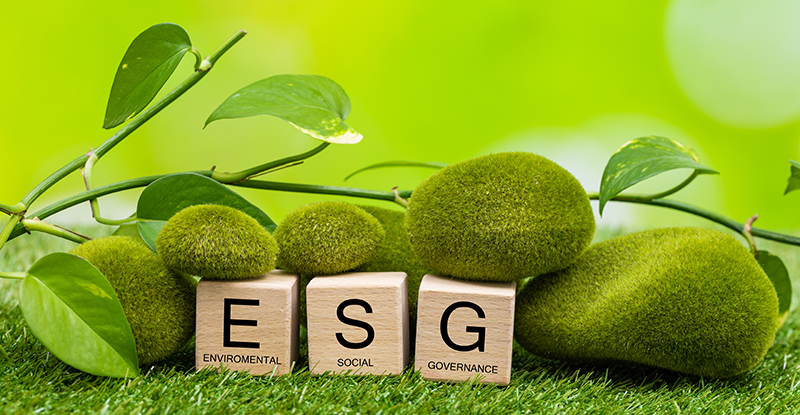 Photo credit: Andrzej Rostek/iStock/Getty Images
In our podcast episode, Lori Mathison, FCPA, FCGA, LLB, president and CEO of CPABC, Suzanne Siemens, CPA, CA, co-founder and CEO of Aisle, and Diana Vuong, CPA, CA, vice-president of finance and CFO of the Vancouver Airport Authority discuss why companies care about ESG and how their business approaches ESG. Part of our ESG with Coffee Chats podcast series.
---
ESG has gone from being an area of focus for a small number of organizations to something that is very mainstream. And we have seen an incredible shift towards ESG, both in terms of society at large, and also businesses seeing ESG as fundamental to how they operate and how they engage with their stakeholders. It's fair to say that ESG is now business-critical and that recognition is becoming more and more widespread.
Recently, I spoke with Suzanne Siemens, CPA, CA, co-founder and CEO of Aisle and Diana Vuong, CPA, CA, vice-president of finance and CFO of the Vancouver Airport Authority on their commitment to ESG.
Aisle started back in 1999 locally here in BC, and it was one of the first brands in the world to champion natural menstrual care. It's clear that sustainability has been top of mind for a long time in terms of your business strategy and real purpose. Suzanne, since 1999, how has the meaning of sustainability evolved for Aisle?
Suzanne: The idea of sustainability is a journey for people to embrace. It's not like you can wake up one day and say, "Oh, I'm going to be a sustainable company," or "Oh, I'm going to practice sustainable living today and go shopping only at the organic grocery store." It's a process that requires education and taking a measured approach to thinking about how you can make an impact in the places that you feel most compelled and called to make that impact.
For Aisle, we started the company initially and solely to provide an environmentally friendly replacement for single-use disposable pads and tampons, so our definition of sustainability was less waste. Since then, this definition has evolved, and our journey has taken us to a place where we are considering not only making a sustainable product, but how to go about making our products more sustainably .
When we began to think about the inputs, we also dived into thinking about who makes the products and how are they made and who's part of that supply chain. For example, are the workers fairly paid? And then, it just keeps going in terms of your business and how you operate. This journey has opened us up to other ways to measure our sustainability, and in 2012, we became certified as a B Corporation.
What does being a certified B Corporation (B Corp) mean for your business?
Suzanne: B Corps are companies that have been independently certified and audited. They go through a number of tests to ensure that they meet the highest standards of social and environmental performance, transparency, legal accountability, and balancing the organization's profit and purpose. These tests look at five core pillars: governance, workers, the community that you serve, the environment, and your customers.
For us, what being a B Corp means is being certain that we are not just looking at one aspect of our business, but we're looking at all of those five pillars. It is a very rigorous process to pass and be certified as a B Corp. When we first certified back in 2012, we had a score of 87, and you need a score of 80 to pass. By being certified, it gave us a benchmark and a goal to say, "How do we keep doing better?"
In the ensuing 10 years since we have continued to get recertified, our B Corp score has continuously increased. Being a B Corp gives you a best practice model of how you can do better in all of those five areas, how you can learn from your peers, and how you can continue to evolve your business on that sustainability journey.
YVR has been committed to environmental sustainability as well as building positive relationships in the communities that YVR serves, committing to reach net-zero by 2030. Diana, can you tell us more about YVR's ESG efforts and why this has been such a priority for YVR?
Diana: The aviation sector plays such an important role in the community as well as in our economy to keep us connected, whether it's connecting people to family, friends, businesses, or also connecting goods. During the pandemic, we saw the importance of aviation, to be able to get the appropriate PPE and vaccines on time. And with the rise of online shopping, it's also important for us to be able to get the goods that we need, perhaps when we're isolated at home.
At YVR, we are very passionate about ESG as well as our net-zero plan. Global aviation accounts for anywhere between 2 and 2.5% of global emissions. The goal for us is to be able to continue to play our role in connecting people and goods sustainably because we recognize the importance of aviation to the community and the economy.
When we looked at how we can demonstrate our leadership here, it is important for us to build the credibility, and then to influence our business partners, to decarbonize our industry, and to look at the rest of our ESG practices and make sure that we're really walking the talk and lead within the industry. In fact, the net-zero plan of 2030 has been accelerated by 20 years.
YVR has certainly gone a step beyond and really become a leader in the area, and it's evidenced by your 2020 annual and sustainability report. Can you tell us more about this report?
Diana: As a community-based organization, we have always reported on our impacts on the community and the environment. We might not have always called it a sustainability or ESG report, but we've always addressed all of those areas of impact because we recognized our role within the community. About ten years ago, the board and leadership of the organization recognized the importance of our ESG practices and the importance for our reporting to reflect the work that we were doing.
It became a concerted effort to embark on this journey to be leaders in sustainability. Over this period of time, we've strengthened the way that we report, by looking at various reporting standards within sustainability. We also conducted a large stakeholder assessment to ensure what we were reporting was important to the readers, to the community, to our traveling public, and to ensure that we were hitting the mark in terms of sharing what we do from an ESG perspective.
In our 2020 report, we separated out the report into two parts. One, which was on the storytelling to share the efforts that we've made with our business partners, particularly through the pandemic, and making sure that we've kept ESG top of mind as we went through a pretty challenging time for the industry. The second part is a set of accountability statements that reported on the ESG metrics that we have as an organization. This second part is positioning us to be able to have those statements audited in the near future.
It's very progressive to have a goal of having the statements audited. Diana, how have you been able to leverage your CPA skills to ensure that the report is accurate and a reliable reflection of YVR's ESG progress and commitment?
Diana: Some might not see the linkage that a CPA can bring to ESG and reporting, but the skillsets that we have around understanding internal controls, understanding data and information and systems, and the professional judgment that we've developed on the financial side is very much applicable to sustainability reporting because oftentimes you're taking a look at metrics that can be presented in different ways. Often, I equate ESG reporting to the skillset that we bring to a management discussion and analysis (MD&A). When we are talking about our different practices, we want to make sure that what we are putting out there to the community is accurate, reliable, and consistent.
With the importance of ESG in the investment community, I am hearing more and more from our investors that they want to hear about our ESG practices. There is increasing reliance from the investment community on these practices, so it is more important for CPAs to be involved to make sure that what we are portraying about the organization is valid.
Suzanne, how has your reporting evolved since becoming a B Corp and the increased interest in ESG?
Suzanne: Our investors come to us expecting ESG-related data, and they trust that we're going to present what's important to them, because they specifically invested in us for those very reasons. As such, our reporting has evolved in such a way that it's being used to educate consumers and educate the community about why it's important to think about ESG-related measures.
In 2020, we produced our first public social impact report and environmental impact report. In there, it describes the impact we're having in our community and on the environment through our business and products. This report also helps inspire customers to feel like, "if I make this switch, I can actually feel good about my decision and about my choice."
And for us, as leaders in this field, we can say, "Do this and follow our lead," and want to inspire customers in the community to do that. Transparency and reporting has a role in influencing behavior amongst our community at every level. Part of the new report in 2020 was also a full lifecycle analysis of our products where we compared the impact of a reusable product to a disposable product.
We want to show that we've truly gone back to look at the full lifecycle of how we make our product. By having that real data and being transparent about it, it provides that additional verification and information and confidence that you're not just greenwashing and that you're helping consumers change their behavior for a more sustainable one.
Listen to the full podcast episode to learn more about how businesses tackle ESG reporting.
---
Author
Lori Mathison, FCPA, FCGA, LLB is the president and CEO for the Chartered Professional Accountants of British Columbia (CPABC). For more information on ESG, review our ESG newsroom content.