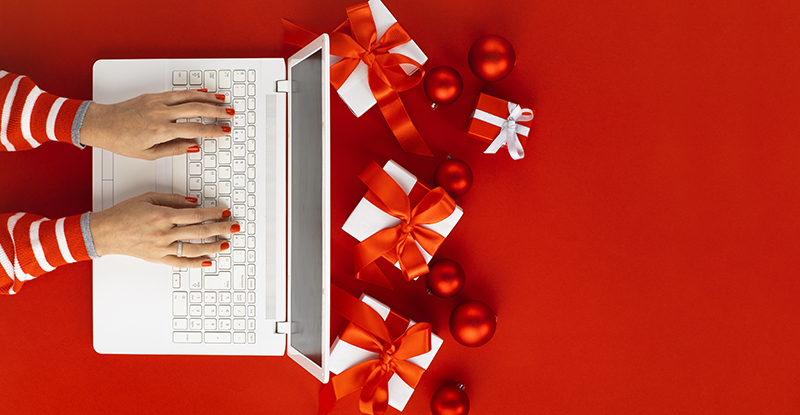 Photo credit: eternalcreative/iStock/Getty Images
In this podcast episode, PwC Canada's Rob Coard, CPA, CA, speaks to CPABC's economist, Aaron Aerts, about PwC's recent report on emerging consumer trends for the 2021 holiday season.. Part of our Coffee Chats with CPABC podcast series.
---
To gauge what emerging trends to expect this holiday season, PwC Canada recently surveyed Canadian consumers and released its 2021 Canadian Holiday Outlook report. The report finds consumers intend to spend more this holiday season than last year, but spending intentions remain below pre-pandemic rates.
The report also highlights how consumers have shifted who they intend to spend on and their priorities, including a continued decline in travel intentions. Finally, the report provides some ideas on how retailers can capitalize on emerging demands to attract customers, including focusing on ways consumers want to shop, the growing buy-local mentality, and sustainable business practices.
How much are Canadian consumers intending to spend this year, and how does this compare to previous years?
Rob: After a rough holiday season last year, the good news is Canadians expect to significantly boost their shopping this year. For the 2021 holiday season, the average Canadian shopper expects to spend a total of approximately $1,420, up 29% compared to 2020.
However, even with vaccination rates rising across the country, COVID-19 concerns remain front and center in the minds of most Canadians. A slight majority, around 53%, say they expect the pandemic to continue to have a negative impact on their 2021 holiday spending.
As a result, consumer spending is expected to remain below pre-pandemic rates with spending intentions about 11% below the levels recorded in 2019, largely due to the sluggish return of travel spending. In fact, nearly half of survey respondents said they plan to stay in their own community over the holidays.
Who do Canadian shoppers intend to shop for, and how does this compare to last year?
Rob: Gift giving and entertaining guests are still central to the holidays for many Canadians, so it's no surprise that respondents say they expect to spend the most on family members. On average, they expect to spend $768 this season on family members, up nearly 18% from 2020.
However, the biggest gain in who Canadians intend to allocate their money towards was on another cohort: themselves. Shoppers intend to spend three quarters more on themselves compared to last year for an average of $478 this season, a trend most pronounced amongst men.
It's been a stressful and trying year, and many consumers are looking to treat themselves with dinners out or other discretionary purchases now available as our economy has reopened more fully.
What protections are Canadian shoppers looking for when they shop in-store this holiday season?
Rob: COVID-19 is still on the minds of many in-store consumers, and it is critical retailers ensure they are putting in place protections to help ease concerns of Canadian shoppers.
Nearly three-quarters of respondents said they plan to shop in stores where there are visible health and safety measures in place. And almost 60% say they will be more likely to shop at a retailer that restricts admission to customers who can show proof of vaccination.
What trends are emerging in home delivery and pick-up options such as curbside pickup?
Rob: The number of Canadians who regularly or occasionally opt to do curbside pickup has continued to increase, with 50% of Canadians surveyed saying they used this option this year, up from 33% in 2020. While many retailers introduced curbside pickup as a COVID-19 safety measure, its appeal is growing for other reasons. In fact, 45% of consumers say price considerations motivate them to pick up their orders themselves.
When it comes to purchasing food, most consumers still prefer to shop in-store. But grocery delivery is continuing to grow in popularity, with about 21% of consumers saying they use this service, up from 7% in 2020.
How should retailers take advantage of the growing "buy-local" trend among Canadian consumers?
Rob: Despite growing enthusiasm for shopping in the US as the land border reopens, many Canadian consumers also report a patriotic pull when they open their wallets. We're continuing to see that buy-local sentiment as people make their purchasing decisions, with 62% saying they want to show loyalty to Canadian retailers and brands, and more than half saying they want their shopping dollars to stay in Canada to help the Canadian economy.
Retailers should continue to tap into the buy-local sentiment by re-examining their supply chains and where they are procuring the products from. For instance, how can products be purchased closer to home? And are there ways of more closely aligning supply chains with customer values, and ensuring this is articulated to shoppers?
I think as we see the supply chain challenges that we've had over the last few months likely continue into 2022, buy-local sentiment will also continue to increase.
What level of priority do Canadians place on sustainable business practices when making purchases?
Rob: It's a growing priority for consumers both globally and in Canada, as many look for products that are cruelty free, produced without the use of child labour, and other ethical considerations.
This holiday season, about 45% of respondents say they're likely or extremely likely to shop with socially and environmentally responsible retailers. That's up from 35% last year, a 10-point increase. Further, 43% say they're most concerned about avoiding the use of plastics and single use materials when possible. This concern is highest among younger Canadians, a critical consumer base.
As a retailer, we think it's no longer about appealing to an eco-conscious segment of a customer base. Rather, it's the Canadian customer base, particularly the younger generations that are looking for brands to be clear and upfront about their values and beliefs concerning the environment.
What else should retailers think about as we approach the holiday season and new year?
Rob: We've seen some really interesting trends over the pandemic, with many Canadian retailers adapting to changes in consumer preferences. Our survey highlights that trends such as greater shopping options, buy-local, and sustainable business practices are only becoming more prevalent in consumer expectations.
With spending intentions and consumer confidence on the rise, retailers that adapt to the evolving expectations of Canadian shoppers are the ones that will be at the forefront of the economic recovery and grow even stronger throughout 2022 and 2023.
---
Aaron Aerts is an economist for CPABC.