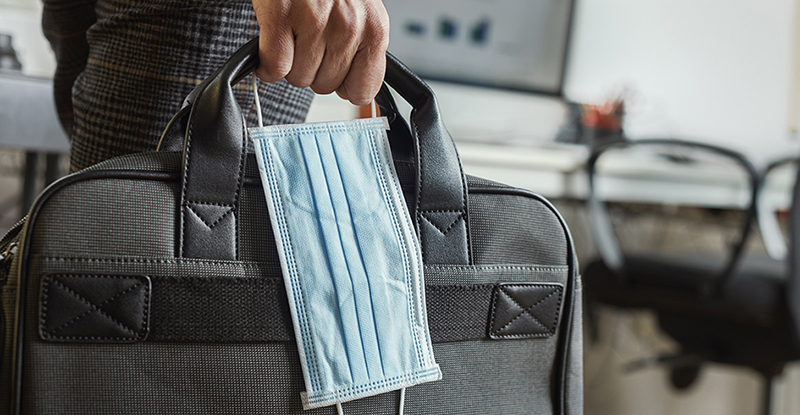 Photo credit: nito100/iStock/Getty Images
After historic collapses in employment, consumer activity, exports, and increasingly negative GDP forecasts, it appears the worst of the economic damage from the COVID-19 pandemic is behind us. While the situation remains precarious, May data shows the economy is beginning to heat up.
Employment: May brings reversal of job losses
After two months of devastating job losses across the country in March and April, BC saw a reversal in May with a job gain of 43,000 while Canada added 290,000 jobs. Despite the turnaround, BC's unemployment rate increased to 13.4%, up 1.9 percentage points from April and 8.4 percentage points since February. However, this increase is entirely due to an increase in people looking for work (or returning to the labour force), a positive sign.
Still, employment in BC remains considerably depressed compared to pre-crisis levels. Total employment in May is 353,000 lower than in February, representing a decline of 13.9%. It is important to note the Labour Force Survey was conducted before Phase 2 of the Restart Plan occurred in BC (May 19). As the economy continues to reopen, the expectation is that the province will see continued gains in employment levels.
Despite the progress, businesses are struggling. By mid-April, it was clear that the path to economic recovery would not be an easy one. A survey conducted by the BC Chamber of Commerce, the Greater Vancouver Board of Trade, and the Business Council of BC between April 9 and 17 found that nearly half of the businesses responding had laid off staff, reduced hours, and/or closed temporarily.
And in a follow-up survey conducted by these same organizations after the BC government announced its Restart Plan on May 6, only one-quarter of BC businesses affected by COVID-19 said they believed they could reopen profitably.
Consumer sentiment: Historically low confidence rebounds in May
In March and April, an unprecedented dip in consumer confidence occurred as many British Columbians lost their jobs, saw reduced hours, or changed spending habits as they self-isolated. As a result, weekly consumer spending decreased significantly in March through mid-April, ranging from a decline of around 20% to 40% compared to the same period last year.
However, just like in employment numbers, consumer confidence began to rebound in May. Throughout May consumers have increased their consumer spending as the economy began to reopen, albeit still below pre-crisis levels (-13% as of May 19 compared to the previous year).
Related articles
International trade: Commodity exports have taken a hit, but prices are now recovering
Meanwhile, weakness in global demand and low commodity prices have taken a toll on BC's crucial export industry. Five of BC's six largest commodity exports were down from a range of 5% (metallic and mineral products) to 29% (solid wood products) in April compared to the same month last year. However, commodity prices – in particular energy and forestry products – have experienced a bounce back from March and April lows.
The Canadian dollar has also strengthened in recent weeks against the USD, sitting at $0.75 CAD per USD as of June 2, down $0.02 since the start of the year.
Economic forecasts: Short-term pain, long-term recovery
As we better understand the implications of COVID-19 on our society and the measures required to curb its growth, organizations are updating their economic forecasts in real-time. With some of the improved data emerging from May, some organizations like Scotiabank have revised their BC GDP forecast upwards.
Still, forecasts expect a marked decline in economic activity ranging from a three to 11% GDP contraction for 2020. This discrepancy is primarily based on how well we balance opening up the economy and containing COVID-19. The negative economic impact is expected to peak in Q2/Q3 followed by a healthy economic recovery in Q4 and into 2021, as the world returns to a semblance of normalcy.
The silver lining is the total number of active cases has recently declined, allowing for an expansion of economic activity. Heading into the summer, more and more businesses will be permitted to reopen or expand services.
Suppressed consumer demand, expansion of business activity/employment, and government support should help drive the economy going into the second half of the year, leading to a recovery. As mentioned, the strength of this recovery will depend on how successful we are with balancing the restart of economy activity with containment of COVID-19.
---
Aaron Aerts is an economist for the Chartered Professional Accountants of BC (CPABC).