Recap: "Year of the Ox" Fundraiser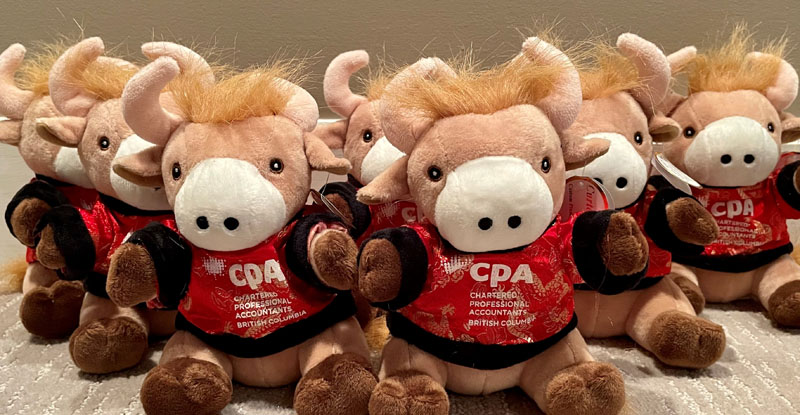 Photo credit: CPABC
The CPA Education Foundation of BC (CPAEF) gratefully acknowledges CPABC Chapter members for their generous support. Over $2,800 was raised by selling collectible "Year of the Ox" plush toys with proceeds directed to the CPAEF.

Due to restrictions on large gatherings, several chapters who would have usually hosted a professional networking event to celebrate the lunar new year and to raise funds to support awards at local post-secondary institutions, re-directed their efforts to support this alternative fundraising initiative.

People born in the Ox Year are said to be "diligent and hardworking". "These are definitely key attributes that will lead accounting students to success," said Brenda Waechter FCPA FCGA, CPAEF board chair.

Thank you again to those who participated. And, be sure to support the CPAEF next year for the "Year of the Tiger"!

Some photos of supporters with their Year of the Ox collectible: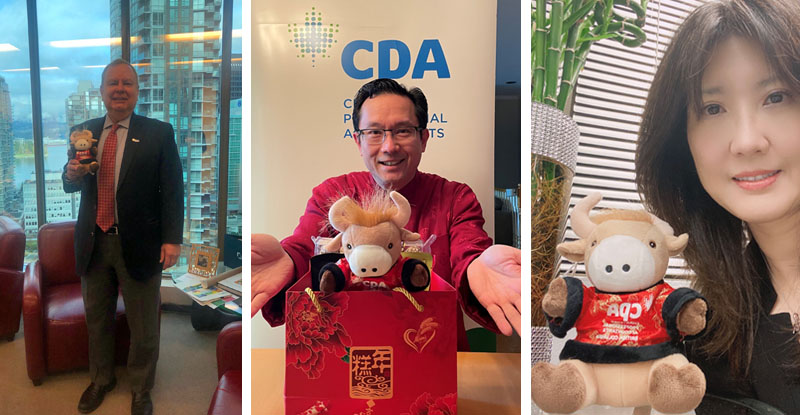 (left) Geoff Dodds, CPA, CA, CPABC Board Chair
(centre) David Chiang, CPA, CA, CPABC Vice-President, Member Advice and Programs
(right) Joanne Liu, CPA, CGA, CPABC Burnaby/New Westminster Chapter Chair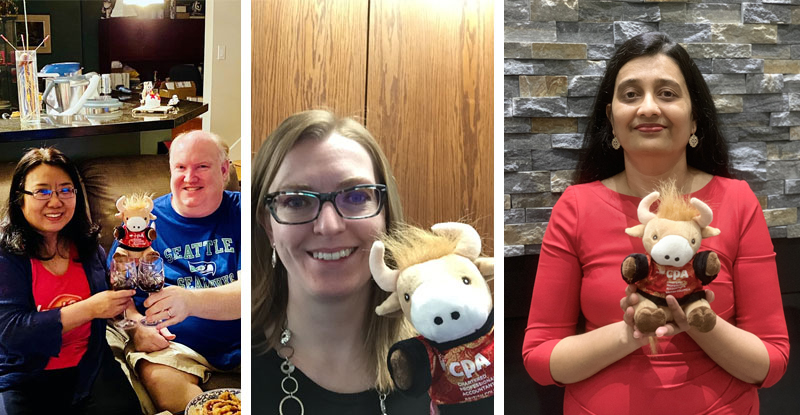 (left) David Brown, CPA, CGA with his wife Helen
(centre) Liz Wynn, CPA, CGA
(right) Shobna Nand, Member Services Coordinator at CPABC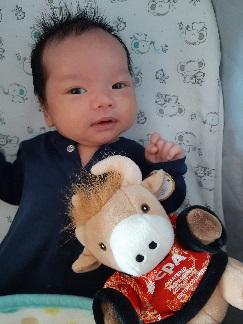 "Cody - a young CPA prospect"
---