Okanagan Chapter - Local Learning with a Perk: Cyber Security Awareness Professional Networking
Event Date: May 12, 2023
Published Date: Mar 9, 2023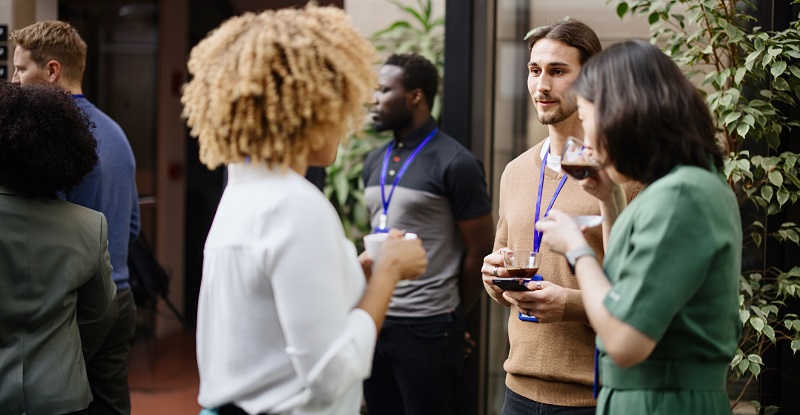 Photo credit: Getty Images
The Okanagan Chapter invites you to attend an in-person coffee get-together on May 12.
This event will give members an opportunity to hear Cyber security best practices, network and connect with fellow CPA members in the Vernon area.
We have invited Garland Sharratt, a local speaker and cybersecurity consultant. Cybersecurity is important for any business but is critical for CPA firms given the personal information of clients that they deal with.
Garland will speak to:
Why cybersecurity is so important, now more than ever.
The most likely scenarios that CPAs may encounter that could put their organization, clients, or themselves at risk (i.e., using public wifi, receiving fraudulent emails, downloading new software, or losing a corporate laptop).
The potential impact of these risks (financial, reputational, other).
Examples of how these risks can best be mitigated, controls that can be implemented (including courses that are recommended to learn more).
How to design a new IT policy, and how to go about implementing new security practices and policies, where to start, costs to expect, and how to best communicate new controls with staff and/or clients so that they will follow them.
Details
Date: Friday, May 12
Time: 7:00am-8:30am (Doors open at 7:00 am for 30 minute informal networking before speaker begins a 45-minute presentation.)
Location: Community Futures North Okanagan Boardroom - 3105 33rd Street, Vernon, BC
Cost: CPABC Members/Students/Candidates - Free
Space is limited. Register here now.
---
Speaker Bio
Garland Sharratt was Security Architect and GRC Specialist at Hootsuite in Vancouver until he (very happily) moved in 2018 to Kelowna, where he is now a consultant in cybersecurity / information security and resilience. Garland's career has spanned multiple business and technical roles in the fields of telecommunications, voice and video over ATM and IP, SaaS-based services, software, and information security. Garland has lived and worked in Canada, the U.S., and the U.K., holds a BASc in Electrical Engineering and an MBA, and a Certified Information Security Manager (CISM) certification.
Garland Sharratt: https://www.gsharratt.com/p/about-me.html
---