Regulatory Report to the Public
For more than a century the accounting profession in British Columbia has provided exceptional and effective self-regulation of its members on behalf of the provincial government.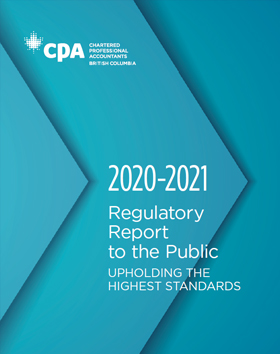 Upholding the Highest Standards
Protecting the public is a cornerstone of the CPA profession and the Chartered Professional Accountants of BC (CPABC). The Regulatory Report to the Public provides details on CPABC's regulatory activities and an overview of its members' compliance rates.
View Brochure