Executive Management Committee (EMC)
Lori Mathison, FCPA, FCGA, LLB
President and CEO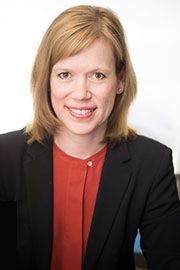 Lori Mathison was appointed the president and CEO for CPABC on August 1, 2017. She leads the organization's Executive Management Committee and represents the province on the national Council of Chief Executives for the Canadian CPA profession.
Previously, she was the managing partner of the Vancouver office of Dentons Canada LLP, where she was a partner in Dentons' Tax Law group. Her background includes providing specialized tax advice on domestic and cross-border transactions, advising on dealings with the government, and providing strategic corporate counsel to clients.
Mathison has served as a Governor of the Canadian Tax Foundation (CTF) and has written and presented on taxation matters for many organizations, including CPA Canada, CPABC, CTF, Continuing Legal Education, and the University of British Columbia.
She was recognized by her peers with a CPA fellowship designation in 2016, and as one of Canada's leading lawyers in the area of Tax Law by the Best Lawyers in Canada publication in 2017. Mathison is involved with the community and currently serves as the senior vice chair of the Greater Vancouver Board of Trade and has served on the board of the Vancouver Public Library Foundation and as a trustee of the Vancouver Public Library. She also sits on the Law Society of British Columbia's Task Force on Law Firm Regulation and on the Dean's Advisory Committee at the UBC Centre for Business Law.
---
Amy Lam, FCPA, FCA
Executive Vice President, Corporate Services & CFO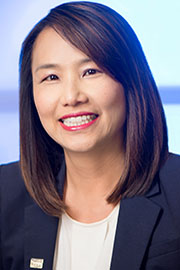 Amy Lam is the executive vice-president, corporate services and CFO for CPABC. She and her team are responsible for the organization's finances and operations, including its IT and HR functions, data analytics, as well as external affairs and communications.
Amy previously served as director of business administration for Crofton House School in Vancouver; director of advisory services and senior director of member services and external affairs for the Institute of Chartered Accountants of British Columbia (ICABC); and, most recently, as director of business administration for the Canadian International School of Hong Kong.
Amy played a pivotal role in the proposed unification of the accounting profession back in 2012, while working with ICABC. In addition to developing submissions to government, she managed unification-related consultations and communication with ICABC members and other stakeholders.
Her contributions to the accounting profession include playing a lead role in drafting national accounting standards for private enterprises; developing initiatives for ICABC members in industry; establishing a national conference on sustainability; and developing a technical review process for national accounting publications and professional development courses. Amy has also served on a technical advisory panel for the Auditor General of BC, and as a panelist and speaker at accounting conferences.
Amy's volunteer work has included roles as the vice chair of the CPA Canada – Hong Kong Chapter board, and as a director on the board of the Canadian Dragon Boat Association.
---
James (Jamie) Midgley, FCPA, FCA
Executive Vice-President, Regulation & Registrar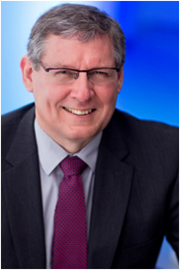 Jamie Midgley is the executive vice-president, regulation & registrar for CPABC. He and his team are responsible for overseeing regulatory matters, including membership, continuing professional development (CPD), public practice, investigations, and discipline.
Jamie joined the ICABC as senior director of regulatory affairs in 2009, and has served as a member or chair of numerous national regulatory working groups. He played an integral leadership role in the unification initiative dating back to 2011. 
He was and continues to be a very active participant in the national processes that developed CPA regulatory recommendations for adoption by provincial bodies across Canada. In 2019 he was appointed as chair of the Public Trust Committee, which has oversight over national regulatory activities. In addition, Jamie is a leader of the regulatory teams in BC that developed and implemented the CPABC regulatory processes that became effective June 24, 2015 with the proclamation of CPABC legislation. 
Since 2015, Jamie has led multiple initiatives to effect change as regulatory processes and requirements evolved. At the provincial level, this included the implementation of new CPD sanctioning powers and improved transparency of the CPABC discipline process, benchmarking it against other regulatory bodies in BC and across Canada. Nationally, he led initiatives that developed recommendations for requirements for members who wished to provide assurance services or business valuation services; and minimum professional liability insurance requirements.
Prior to joining ICABC, Jamie was in a leadership position with HSBC Global Asset Management (Canada) Limited, the discretionary investment management service subsidiary for HSBC Bank Canada.
In the community, Jamie has supported the Pacific Space Centre Society and the Arts Umbrella Association and Foundation.
---
Jan Sampson, FCPA, FCA
Executive Vice President, Member and Student Experience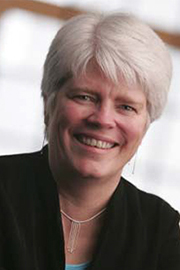 Jan Sampson is the executive vice-president, member and student experience for CPABC. She and her team are responsible for providing educational support for members through an extensive professional development program, providing networking and learning opportunities through chapters, forums, articles, providing one-on-one member advisory services support, and an extensive array of member benefits. Her team also supports students and advises on the experience requirements for the CPA professional education program (CPA PEP) and is responsible for recruitment into the CPA PEP. Jan is also responsible for the development and implementation of CPABC's Indigenous Strategy and delivery of the CPA profession's Financial Literacy program in British Columbia.
Jan is a member of the profession's national committees on pre-certification and on life-long learning.
Jan was appointed the chief operating officer at the Institute of Chartered Accountants of BC in 2007, having previously held roles at different times as director of practice review and licensing; operations and member services, and before that having served as a volunteer on a variety of Institute committees. 
Prior to joining ICABC Jan had an interesting and diverse career in public practice with Deloitte and its predecessor Touche Ross. 
Jan currently serves on the Boards of the Credit Counselling Society of BC, the Vancouver Opera Association, and is a member of the government's advisory committee, the RDSP Action Group.