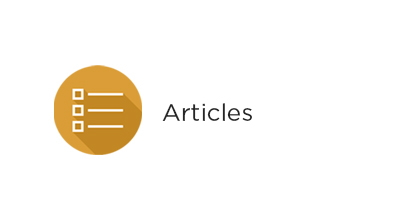 Alan Salmon is a leading authority on accounting technology and the managing director of K2E Canada Inc., a member of a worldwide consulting firm that provides technology training to accountants. In addition to his work with consultants, accountants, and software companies in both Canada and the United States, Alan chairs an accounting technology seminar series for public accountants and bookkeepers. He has taught numerous courses for the ICABC professional development program, published more than 14 books on accounting technology, and authored an annual accounting software review for CGA-BC's Outlook magazine for four years. Read Alan's more extensive list of the latest accounting software on the market.
The move to "cloud computing" continues to accelerate in the accounting world. Doing accounting in the cloud means that everyone in the organization can access the same information and the same set of applications at the same time. This involves a major shift in the way organizations deal with data. When accounting moves online it does not stay in its own space—once you have online accounting, it naturally wants to link to everything else, such as payroll, customer-relationship management, your website, and your line of business applications. When accounting is locked in a desktop application, only a few people use it in the back office. Online accounting is multi-user, has different user roles that allow front-office staff in, and links to all the other business systems.
Cloud-based or hosted applications are a win-win for the client and the vendor in terms of both cost and revenue. On the client side, users have minimal start-up expenses or capital outlay, and fairly fixed monthly costs. Unlike a licensed in-house product, all support and upgrade costs for cloud computing are included in the fee, and the client has no worries about performing upgrades or backups. New features and functionality are automatically rolled into the software, so users know they always have the latest and greatest product available.
On the vendor's side of the transaction is a fairly reliable revenue flow. There's no guarantee that a customer will be with the vendor forever, but assuming that the vendor provides a high level of service, they have a good chance of keeping many clients on an ongoing basis. Moreover, the vendor doesn't have to resell the client every year on maintenance and upgrades.
Another significant change in the accounting world is the impact of "Generation Y." This generation has grown up with technology and is accustomed to its rapid changes. They expect everything to be accessible anywhere via any device—including company systems. They are used to working on the go and don't want to be chained to their desks. They expect to use laptops, tablets, and smart phones, and to be connected at all times. To meet these needs, accounting solutions have to be integrated with tablet computers, smart phones, and other mobile devices. Accordingly, mobile accessibility is now becoming an integral and expected part of the cloud computing package.
Accounting remains rooted in the interpretation of the numbers, but the manual entry and coding of transactions will be reduced significantly over the next few years due to accounting programs such as Accounting by Wave, Kashoo, and Xero, which import bank data automatically from over 10,000 financial institutions, thereby eliminating the need for manual data entry.
Online systems also facilitate automated clearing house transactions between banks and electronic data interchange between suppliers and customers. Having the application hosted centrally allows the vendors to continuously link to more systems and reduce manual coding. In theory, only brand new transactions ever have to be coded, which means that even the smallest business gains a near real-time view of their financials.
So, does this signal the end of traditional server-based accounting programs? From my perspective: No! These will certainly be around for the foreseeable future. However, the move to the cloud is real, and it's happening in many organizations.
Other trends in accounting software
Among other trends in 2014 is the move to integration. Businesses today no longer want stand-alone systems. CFOs are realizing that integration provides transparency across multiple aspects of the organization, and that having one system to cover multiple departments is a great way to achieve that visibility. It is also simpler and usually more cost-effective.[1] For example, there is a desire to have standardized databases and tight integration with products such as Microsoft Office for reporting in Excel, and integration with Exchange and Outlook calendars.
Increasingly, buyers are seeking systems tailored to their specific needs, as opposed to generic accounting applications. Because stand-alone accounting systems are inherently generic, buyers seeking specialty-specific solutions are tending to opt for complete packages instead.[2]
Another trend sees buyers opting for systems that support new technologies. As described on softwareadvice.com, "The consumerization of the enterprise… is 'the process by which consumer technologies become prevalent in the workplace, disrupting the status quo of outdated enterprise technology and practices.' Decision-makers are opting for systems that support modern technologies and trends (remote access with mobile devices, integration with social media, open, standard-based systems, etc.)."[3]
Software vendors are reacting to these various trends by offering additional modules and customizations built for specific needs and narrow vertical markets. Their customers then implement these packages, which enhance their generic, stand-alone accounting software and usually integrate to other applications. This trend is evident in the software accounting solutions summarized in this article.
From what I've observed, the push to integration seems to vary with company size. Start-ups typically opt for cloud-based solutions such as Accounting by Wave, FreshBooks for invoicing, Kashoo, Sage One, and Xero. Small companies (with a handful of employees and less than $1 million in annual revenue) looking for a $200-$500-accounting system, tend to opt for generic packages such as QuickBooks or Sage 50. However, once buyers get above the $1-million to $2-million annual revenue range, they tend to seek out industry-specific or integrated solutions.
Again, I believe many businesses will continue to use their existing server-based systems, but more and more businesses are moving their accounting to the cloud, and it's a trend that will continue.
A summary of today's accounting software
Here's a short synopsis of the directions in which some of the major accounting software vendors in the Canadian market are moving (please note that the following descriptions are for information purposes only and are not personal endorsements):
AccountEdge 2014 by Acclivity
AccountEdge 2014 has added features designed to simplify a number of accounting tasks, including the management of retainers, escrows, and trust accounts. This feature comes with time-saving usability features, including those designed to enable users to link bank accounts, write cheques directly from these accounts, and transfer funds into and out of these accounts. The updated document manager allows users to attach files to records in AccountEdge, including documents, images, and scans. Other enhancements specific to the Canadian market enable users to make direct deposit and electronic vendor payments, print prior-year T4s and RL-1s in the new year, and include basic TD-1 exemptions on cards and in the Record of Employment report.
AccountEdge Mobile has seen significant updates. For example, users can now process credit card payments on their iOS devices with an AccountEdge "merchant account." Quick Sale lets users process transactions quickly—they can select an amount, type a note, and accept payment. Or they can choose from a list of favourite sale items and add their customers as new contacts. Sales, payments, and any new customers then sync back to users' merchant accounts.
Accounting by Wave
Formerly called Wave Accounting, the rebrand reflects the Toronto-based company's intention to highlight the growing number of tools in its arsenal more clearly, including Invoicing by Wave, Payments by Wave, Payroll by Wave, and Personal Finance by Wave. The independent modules are designed to operate together seamlessly.
The company continues to lead the charge for small/micro businesses with up to nine employees. Its flagship program, Accounting by Wave, is a true double-entry accounting application, with journal entries, balance sheets, and other core accounting features. Small business owners with no accounting experience can import transaction data from their bank via a secure data connection or via statement upload; categorizing transactions is designed to be a non-technical, intuitive process that makes it easy for the business owner to stay organized and informed about their finances. When professional assistance is needed (for example, for tax prep), online collaboration with an accountant is meant to be seamless and secure.
Accounting by Wave has remained 100% free since its launch in 2010. With almost two million people in its ecosystem, the company derives revenue from small advertising units in the application and from its paid components.
Adagio by Softrak
Softrak intends to finalize Adagio's cloud implementation in 2014, making a hosted environment possible. Adagio Purchase Orders 8.1C will ship with the same Adagio interface, providing a purchase-order tracking module for both product and service companies. Adagio ePrint will automate the creation and filing of all reports, including accounting copies of forms, without compromising the audit trail.
Users can now add validation to their optional fields and force the entry of valid values to eliminate data entry errors. Personalization options, such as implied decimal entry for amounts, have been added to enhance a system already designed for high-speed data entry. Not-for-profit organizations will likely appreciate a streamlined budget-entry process, improved departmental security, and the ability to email complete sets of financial statements as an Excel Workbook with a single click off the general ledger.
Blue Link ERP
New directions include the addition of electronic document management functionality and mobile wireless barcode scanning. Document management gives hosted customers the ability to quickly store, index, and retrieve documents related to a variety of fields within Blue Link, helping businesses to operate in a paperless environment. Mobile wireless barcode scanning gives customers the option of using iOS devices such as the iPhone or iPod touch to automate the selection, packing, and shipping process as an alternative to more expensive scanners.
Blue Link now helps customers achieve PCI compliance by providing a fully encrypted separate database for storing customer's sensitive credit card information. This feature can be used in conjunction with Blue Link's Credit Card Processing Gateway, which enables users to record a credit card payment against accounts receivable or as a deposit on a sales order; it also facilitates processing that credit card payment without re-keying the credit card information into a different system.
Blue Link offers a hosted solution as an alternative to on-premises storage, which is priced per user per month; it includes a private virtual server environment with substantial data storage in addition to the ERP data, and (optionally) Microsoft Office Standard Edition.
Connected Accounting & ERP by Accounte
Accountek is currently focused on data exchange, usability, and mobility interface. The Connected "Data Exchange," which automates and schedules jobs for data import/export, tightens the integration to company websites and other external applications. New search and look-up options are designed to help users build multi-tiered queries when searching for inventory and/or customer information.
Additionally, a continued focus on automation has enabled Accountek to refine and enhance document delivery options for customer invoices, statements, and payment notices. The new integration with the Authorize.netTM payment gateway allows Connected Enterprise customers to remain with their existing merchant providers, while gaining the ability to do live card authorizations from within the application.
The company plans to continue implementing interface changes designed to enhance "touch" access for tablet users so that Connected's option of private cloud hosting can reach further into the mobile sphere.
FreshBooks
FreshBooks is a simple-to-use, cloud-based invoicing solution designed for small business owners. Since its launch in May 2004, more than five million people have used FreshBooks to send and receive, print, and pay invoices.
Last year, the company focused on delivering product features designed to help small businesses enter their transactions; these included a new mobile Android application, an updated iPhone and iPad application, payroll integrations, and automatic expense imports.
In 2014, FreshBooks is working to improve the collaboration process between small business owners and their accounting professionals. To this end, the company has already launched a new reporting tool that enables users to send journal entries in QuickBooks Desktop .IIF and .CSV file formats to their accountant or bookkeeper with one click.
Kashoo
Kashoo offers cloud accounting for small businesses, both on the web and via the Apple App Store's iPad accounting app. The software allows for true double-entry accounting, but is meant to be simple to use. As a cloud-based application, Kashoo gives small business owners and their advisers (i.e., accountants and bookkeepers) the ability to access financial data from any location, at any time. Moreover, the Dashboard feature gives users a bird's eye view of their finances and allows for quick data entry—even for multiple businesses. The product support includes email, phone, social media, and a comprehensive video library. It also features bank-level security, automatic backups, encryption, and unlimited data storage.
Headquartered in Vancouver and founded in 2008, Kashoo recently entered into a partnership with Paychex, a provider of payroll, HR, retirement, and other services to over 570,000 small businesses in the United States. Through this partnership, Canadian payroll integration is also available.
Microsoft Dynamics
Microsoft Dynamics continues to move to the cloud, adding new cloud deployment options and capabilities to both NAV 2013 and GP 2013, as well as enhancing the core functionality of these programs.
This gives businesses the option to host their business management software in their own data centres or in Microsoft's facilities, and gives customers the choice to license the software through an upfront payment or a monthly subscription fee. Microsoft Dynamics GP remains a viable option for companies that are outgrowing their entry-level accounting solutions, and Microsoft continues to enhance the migration experience for customers coming off solutions like QuickBooks. With over 200 certified add-on solutions, the NAV program should be considered by small- and mid-sized businesses looking for deep vertical functionality for their specific industries.
QuickBooks Accountant 2014
While QuickBooks 2014 offers a series of new and long-awaited features, the major changes this year can be found in QuickBooks Online, which is Intuit's cloud solution. Intuit's new user interface is meant to make for a faster, more user-friendly experience.
The home page now offers a unique and instant view into a client's current financial status and health. A common design motif throughout all screens, functions, and menus has been added to help users learn workflows and apply them throughout the program.
In terms of functionality, QuickBooks Online Accountant (QBOA) offers new synching features that enable users to download transactions from bank and credit card accounts and to import customer and supplier data from Outlook, Gmail, and Excel. QBOA also automatically syncs data across devices and learns common behaviours, which allows the program to classify subsequent transactions automatically.
Sage Software
Sage Software Inc. offers a range of accounting products, including Sage 100 ERP, Sage 300 ERP (formerly Sage ERP Accpac), Sage ERP X3, Sage BusinessVision Accounting 2014, Sage 50 Accounting 2014 (Canadian Edition), and Sage One Standard (Canadian Edition).
Sage 100 ERP and Sage 300 ERP both enable users to connect their businesses to the cloud, giving them mobile capabilities and real-time information. In addition, sales and services staff have access to customer information and can collect payments in the field; executives can get analytics on all aspects of the business; and procurement has improved visibility into inventory to properly manage stock levels.
Sage ERP X3 is designed to provide visibility across finance, sales management, customer service, purchasing management, and inventory management, as well as supporting manufacturing operations and industry-specific processes. The program aims to make it easier for users to manage finances on a global scale by providing multi-currency, multi-language, multi-site, and multi-legislation capabilities.
Sage BusinessVision 2014 aims to facilitate better data management and maintenance by giving users the ability to: lock future fiscal periods in the general ledger, protect sensitive employee information, ensure that sales are allocated properly, and ensure that the correct salesperson is attached to orders. Simplified processing and data entry was also a focus in the release of the 2014 edition. This iteration of the program also provides expanded look-up capabilities in inventory control, order entry, and accounts payable through various data entry and search screens.
Sage 50 Accounting 2014 (Canadian Edition) continues to build on its more than 25-year history, by adding new features designed to help users remain accurate and compliant with reporting payroll. For example, Sage 50 records, tracks, and enters the total insurable vacation hours directly onto the Record of Employment form that is created within the solution. In addition, a smaller file size means product downloads and installation should now be much faster. New technology added to the program includes Sage Advisor Messenger, a tool that provides users with quick tips and often links to additional content that can help users do tasks they haven't tried before.
Lastly, Sage One Standard (Canadian Edition) is a new cloud-based accounting, invoicing, and project management program launched by Sage Software in February 2014. This program is targeted at small businesses owners and entrepreneurs—sole proprietors, contractors, service-based businesses, and both new and established businesses. Like Sage 50, Sage One is a fully English-French bilingual program.
SYSPRO
New directions for SYSPRO include its Assets Register tool, which allows for a variety of depreciation methods, models, and basis and start dates, and enables users to temporarily suspend depreciation of an asset, if required. The program's Capex system allows for the capitalization of all the costs incurred in the creation/dismantling or refurbishing of an asset through integration to purchase orders, jobs, and the cashbook.
SYSPRO's general ledger query enables users to drill down from the ledger to original source transactions. In addition, other features, such as the revaluation of outstanding accounts payable and accounts receivable foreign invoices at appropriate exchange rates, contribute to compliance with international accounting standards.
The program's reporting features are extensive; for example, users are able to output reports and documents in many different formats or standards, such as XML. Transaction history reporting is available throughout the system, along with online archiving of data and reports. With SYSPRO Reporting Services, users can produce financial and operational reports directly from their integrated data. In addition, SYSPRO Analytics provides real-time dashboard capability designed to help users make informed decisions and highlight inconsistencies.
Xero
With over 250,000 paying small business customers in over 100 countries, Xero is now a major player in online accounting. Xero supports the approach of the modern accounting practice, where value pricing replaces traditional time-based billing, and its online accounting software is built around the idea of a single ledger. The company aims to make double-entry accounting quick and painless for small business owners; for example, bank transactions are automatically fed into users' accounting software, eliminating the need for manual data entry. In addition, invoices can be created, customized, and sent on the go, and all outstanding bills can be paid at once.
Moreover, Xero integrates with over 300 third-party applications (like Square, ADP, and PayPal, to name a few), making it possible for users to connect a wide range of tools. The company also provides free reporting and practice management software to its accounting professional "partners" (users can become partners for free).
Looking ahead
Accounting software in 2014 is in a transition phase from the desktop to the cloud. Desktop accounting is not going to become extinct anytime soon, but the move to the cloud is real, and it's a trend that's growing rapidly. Accordingly, today's software vendors are focused on making their products more user friendly and compatible with tablets. The enhancements we will see later in 2014 and in 2015 will continue that trend.
---
Footnotes
Austin Merritt, "Is 'Horizontal' Accounting Software Dead?" The Software Advice Blog, June 23, 2010.
Ibid.
Ibid.
---
Rate this Entry
---
Current rating: 1 yes votes, 0 no votes
---