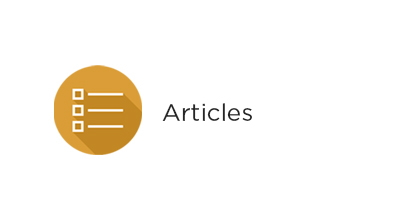 ---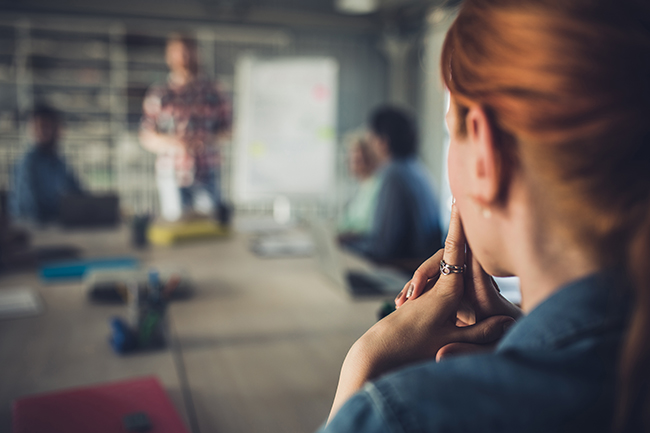 Every employer wants a dream team—staff members who are passionate, engaged in the success of the business, motivated to perform their best, and eager to keep pushing the limits of their capabilities. While it may not be easy to achieve this goal, there are practical measures that can help. Here are just a few ways to bring out the best in your staff.
Providing enough challenging work
Put simply, the formula for a happy and productive employee is finding the right balance of challenge and capacity. As career management specialist Roberta Neault, PhD, puts it: "Too much challenge for the available capacity can be overwhelming; too little challenge, on the other hand, leaves people feeling underutilized. Being excessively overwhelmed or chronically underutilized is the path to disengagement." 1
Increasing engagement is not about creating a more fun environment or even offering higher pay, although both are certainly nice external incentives. Rather, it's about the intrinsic value of work. Neault and her colleague Deirdre Pickerell, PhD, speak to this intrinsic value with their career engagement model, which plots maximum engagement at the intersection of challenge and capacity.2 This model speaks to our hardwiring as human beings, reminding us that we are actually built for struggle and challenge. In the context of the workplace, this means that in order to feel excited about our work, we need a healthy amount of stress. This means challenging tasks, projects, and initiatives that push us outside of our comfort zone and demand that we learn and grow—just not to the breaking point.
According to Neault and Pickerell, it's important to consider capacity at the organizational level as well.3 Think about the aspects that fall within an organization's field of influence: Are projects sufficiently funded, for example? Are areas under-staffed? Are there enough training opportunities?
Employers would be well-advised to ask staff where they see themselves on the continuum of the career engagement model. Are they in the optimal zone or do they need help "adjusting the dials" on their challenge and/or capacity settings? Opening up this dialogue and then collaborating with staff to make adjustments where needed will go a long way to building not only engagement but also trust.
Encourage staff to dream big and support them in achieving their goals
Have you heard of an IDP? Simply put, an IDP—or individual development plan (sometimes referred to as a personal, performance, or career development plan)—enables an employee to list their career aspirations or goals over a time frame of their choosing (typically five to 10 years) and then plot the actions they'll take to turn these aspirations into reality.
The pivotal aspect of an IDP is that it must be personally meaningful to the employee and address what they're passionate about—ideally in both their personal and professional lives. An IDP doesn't have to relate to an employee's work responsibilities.4
Why should an employer invest time in plans that aren't necessarily relevant to the organization?5 The answer is that many aspects of an employee's IDP can be incorporated into their current role, creating a win/win for the employee and the organization. Let's say you have a payroll clerk who aspires to be a city mayor, for example. How could this aspiration benefit the organization? Recognizing these ambitions, you could offer the individual more opportunities to deliver presentations, lead and train new staff, and/or help in developing departmental strategies. Or let's say you have a junior accountant who dreams of one day creating an accurate and agile financial planning and forecasting model. You could offer them opportunities to help with budgeting, forecasting, and systems implementation projects.
As you work with an employee on their IDP, it's imperative that you refrain from passing judgment. Even if their aspirations seem illogical, far-fetched, or completely out in left field, the onus is on you to find some common ground between their current role and where they want to go. The truth is that when you help employees personalize their existing roles in ways that will contribute to their career goals, they're more likely to be energized and inspired at work. Think of it this way: You're helping them tap into their bliss—that's pretty powerful stuff.
Build a culture of mentorship
Organizations that adopt workplace mentoring programs experience tremendous benefits. Not only do mentees benefit from the information and guidance they receive, but mentors also benefit from the satisfaction they receive in sharing their knowledge and experience. Moreover, in serving as role models, mentors must get in touch with their own ideals and focus on their own best practices.
Consistently, workplace mentoring is found to:6
Offer a cost-efficient way to get employees engaged and empowered;
Show that the company cares about its employees;
Create a culture that values learning and development;
Yield greater job satisfaction and commitment to the organization, for both mentees and mentors; and
Contribute to improved job performance and greater career success.
"Starting a mentoring program might be the closest you'll ever get to making a business decision that has exclusively positive impact," says Sarah Kessler in "How to Start a Mentoring Program."7 Kessler's how-to guide is a good place to start if you're looking to implement a mentorship program at your workplace.
You'll also find useful tips in "How to Start a Mentorship Program" by Suzanne Lucas. Lucas explains, for example, that seniority doesn't inherently make for an effective mentor—enthusiasm is also a requirement: "[F]orcing a senior manager to mentor is counter-effective and unfair to the mentee…. Instead, you want to encourage volunteers, and you may not want to limit the mentorship program to high-level people. [You] may have to do some convincing, but when you start your mentorship program, you want it to succeed."8
Another source for valuable mentoring tips is the Australia-based consultancy Art of Mentorship. On its website artofmentoring.net, the firm offers a seven-step guide to setting up a mentorship program. The Government of Canada also offers step-by-step guidance in Mentoring and Essential Skills, a workbook created by Human Resources and Skills Development Canada.9
These are just some of the many useful tools and resources readily available online.
Become the best employer you can be
Helping staff members strike the right balance of challenge and capacity, encouraging them to create individual development plans, and providing mentee and mentor opportunities—these are three fundamental ways to not only get the best out of your staff, but also the best out of your organization as an employer.
You can't always control how long an employee stays with your organization, but you can influence the quality of the experience they have while they're with you and, correlatively, the quality of their work on your behalf. At the end of the day, isn't that the kind of win-win situation that matters most?
Suzanne Berry is the career advisor for CPABC.
Reading material

Lauren Bidwell, "Why Mentors Matter: A Summary of 30 Years of Research," successfactors.com.
Center for Creative Leadership, CCL Trends Report: Talent Reimagined – 7 Emerging Trends for Transformative Leaders, ccl.org, 2018.
Human Resources and Skills Development Canada, Mentoring and Essential Skills, canada.ca/en/employment-social-development. Accessed January 24, 2019.
Sarah Kessler, "How to Start a Mentoring Program," Inc., inc.com/guides-and-reviews, April 6, 2010.
Kat Kingshott, "7 Benefits of a Structured Workplace Mentoring Program," gqrgm.com, April 30, 2018.
Suzanne Lucas, "How to Start a Mentorship Program," The Balance Careers, thebalancecareers.com. Updated January 18, 2019.
LinkedIn Learning, 2018 Workplace Learning Report: The Rise and Responsibility of Talent Development in the New Labor Market, learning.linkedin.com.
Rajashi Ghosh and Thomas G. Reio Jr., "Career Benefits Associated with Mentoring for Mentors: A Meta-Analysis," Journal of Vocational Behavior, 83.1 (August 2013): 106-116.
Rhett Power, "3 Reasons Your Company Needs a Mentoring Program," Inc., inc.com, March 9, 2015.
CPA Mentorship Program

Interested in mentoring CPA candidates? Visit CPABC's Volunteer Resource Centre at bccpa.ca/volunteer and click on CPA Volunteer Opportunities > CPA Mentor.
---
Footnotes
Roberta Neault, "Beyond 'Career' Engagement: A Model for Other Life Roles?" Career Engagement (blog post), career-engagement.lifestrategies.ca, December 7, 2017. Accessed January 24, 2019.
Deirdre A. Pickerell and Roberta A. Neault, "Examining the Career Engagement of Canadian Career Development Practitioners," Canadian Journal of Career Development, 15.1 (2016): 4-14. Last updated February 8, 2016.
Ibid.
Colin Finlay, "Making a Personal Development Plan," CPHR Manitoba, cphrmb.ca. Posted September 10, 2015; accessed January 24, 2019.
Ibid.
See "Reading Material" sidebar.
Sarah Kessler, "How to Start a Mentoring Program," Inc., inc.com/guides-and-reviews, April 6, 2010.
Suzanne Lucas, "How to Start a Mentorship Program," The Balance Careers, thebalancecareers.com. Updated January 18, 2019.
Human Resources and Skills Development Canada, Mentoring and Essential Skills, canada.ca/en/employment-social-development. Accessed January 24, 2019.
---
Rate this Entry
---
Current rating: 0 yes votes, 0 no votes
---