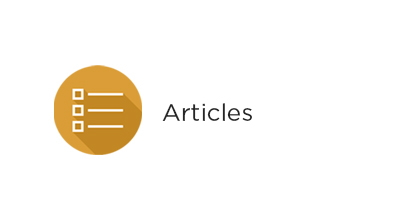 One of the most critical and complex components of the unification process is the merging of the three legacy regulatory structures into one new structure for CPABC. Regulatory recommendations* have been approved by the Transitional Steering Committee (TSC), and the TSC is proposing that they be adopted by the CPABC Board following the enactment of, and subject to, CPABC legislation.
To find out more about the year-long effort to establish a new regulatory framework, CPABC in Focus recently hosted a roundtable discussion with key members of the Regulatory Working Group (RWG): Liz Chan, CPA, CA; Rick Lightheart, CPA, FCMA; Jamie Midgley, CPA, FCA; Roger Merkosky, CPA, CA; Pamela Skinner, CPA, FCGA; and Edward Tanaka, barrister & solicitor.
(*Note: The September/October 2014 issue of CPABC in Focus detailed some of the changes slated to be implemented early in 2015—in time for the next CPD and member billing cycles. The issue also included profiles of the individuals who participated in this roundtable.)
When did you begin this process?
Pamela Skinner: We started the initial planning after we signed the three-way merger agreement in May 2013, and more formalized meetings have been taking place since August. We began by carefully assessing what we were trying to achieve—we knew we had to start at the grassroots level and work up to the bylaws. That's what has taken us more than a year now.
Jamie Midgley: Recognizing that all these recommendations will be subject to enabling legislation, the fact that the CPA legislation has not yet been introduced in BC has allowed us to focus on developing the best practices for CPABC without getting distracted by creating the governing documentation around those practices. We've maintained a focus on the future, and we've been through a process that enabled us to achieve consensus.
Pamela: This consensus has allowed us to get to where we want to be with practices that will continue to effectively protect the public.
Rick Lightheart: I agree. Our collaboration has been outstanding throughout. We've had some healthy, constructive discussions that have really strengthened the process.
What was the first step in the process?
Roger Merkosky: We first examined everything by departments—membership, CPD, ethics, practice review, registration—and then we determined what each of the three bodies was already doing. We spent quite a bit of time learning about everyone's legacy structure and processes, and that was really instructive. Our next step was to start thinking about recommendations for the best practices for CPABC.
And how did you make those decisions?
Jamie: Consensus.
Pamela: Absolutely. We had some lively debates, but I think we always ended up in a place where we had consensus.
Liz Chan: From a process standpoint, once we had a thorough understanding of what each of us did and determined what we wanted to achieve, we had to do a "gap analysis." It took a year, but what's great is that we now have some solid material.
Edward (Ted) Tanaka: Also, we were guided by international standards and/or national recommendations, depending on the area in question. In areas where there are standards set by the International Federation of Accountants [IFAC], such as ethics and discipline, we ensured that these standards were met.
Weren't the legacy structures guided by those same criteria?
Ted: Yes, but standards evolve, and we had to make sure we were incorporating changes.
Roger: As Ted says, this was an opportunity to double-check against any changes in national and international standards.
Can you give us an example of how focusing on best practices produced positive results?
Ted: The mandatory ethics requirement is a good example. CGA-BC had a mandatory ethics requirement in each CPD cycle, and the other two bodies did not. We discussed the pros and cons at great length, and ultimately decided that there should be an ethics requirement, but a much more flexible one. It will no longer have to be a single qualifying four-hour course. Instead, members will be able to accumulate the hours from different sources. To me, that's an example of coming together with best practices.
Jamie: It's fair to say that the discussion about the ethics requirement was one of our more interesting ones, because this represented a significant change. And, to me, it illustrates how healthy this process has been, because the focus all along has been on what is best for CPABC. Yes, we're coming from different starting points, but part of the really compelling argument for adopting this particular requirement was the fact that one of the bodies already had it, and the fact that we're in an environment where this is becoming more prevalent globally, so everyone supported it.
Pamela: I think it's a great example, because we achieved a compromise that will work better for both the public and members—so it's really a win-win outcome.
Ted: This also touches on something that has pervaded the entire process, which is balancing the needs of different stakeholders. Of course, there is the organization as a whole, but we've always considered the impact on members and tried to consider their perspective, as well as that of the other key stakeholder, which is the public. In everything we've done, we've balanced those three.
Rick: We also stayed harmonized with our affiliates across the country, paying particular attention to the National Regulatory Steering Committee's recommendations.
How did you handle the most complex issues?
Roger: We involved subcommittees, with staff who made recommendations to the RWG. So there was a way of "kicking the tires" on a recommendation, and then it would get refined along the way. In some cases, we went back and did additional research, which could involve finding out what other provinces or regulatory bodies were doing.
Pamela: That's a good point Roger. We got staff members involved who were actually dealing with the reality of applying regulations on a daily basis, so we weren't detached from how this affects members in real life.
Did you also consult with external volunteers?
Jamie: Yes, and this included public representation. We also worked hard to make sure these groups included members who would be affected by the recommendations.
Pamela: We also made sure there was representation from all three bodies.
Rick: To add to what Jamie and Pam said, it really goes beyond just volunteers. I think it's beneficial for the membership to get a sense of the steps we took to get to where we are today. It started out with the working group staff, then went to the senior regulatory team. From there it went to a discussion group of volunteers with lay representatives, and then it was vetted by the Executive Management Committee. After that, it went to the TSC for their approval, and then went to the legacy boards/council. This process helped us ensure that the interests of all stakeholders would be well served.
How did volunteer input strengthen the recommendations?
Ted: In all of the sessions we did with volunteer groups, no fatal flaws were identified. Of course, there were certain issues that attracted a lot more discussion than we expected...
Pamela: Yes, and while their input did not result in many changes to the recommendations, it did—in several cases—lead us to refine recommendations.
Jamie: And when we were presenting the recommendations to the TSC later on, it was helpful to refer to the input of volunteers.
Looking at specifics, what's the rationale for making an ethics course a pre-certification requirement rather than a post-certification requirement?
Roger: There was discussion around timing, with pros and cons to both, and at the end of the day we felt it was important that students/candidates get that exposure just prior to becoming a member.
Jamie: Also, the feedback we received from members who have been through the pre-certification program and from the firms they work for has been very positive.
Why did you recommend a rolling three-year CPD reporting cycle rather than a fixed one?
Ted: First, it's an international standard to have a rolling cycle.
Roger: One of the benefits of the rolling cycle is that it gives members flexibility. It will be a change for CAs, but we were moving in that direction anyway due to a recently introduced IFAC standard.
Pamela: That applies in a number of areas. Some of the changes are happening at the same time as the merger, but our regulatory processes are always evolving, so we're constantly monitoring to see if there are better ways of doing things. This was just an opportunity to do so collectively.
Why suspend or cancel the membership of those who don't report CPD?
Jamie: In these dynamic times, keeping up with technical change can be a challenge, but to protect the public and the CPA brand effectively, we each have to maintain a current skill set. The CPD requirements set the standard to which our members are expected to comply, and the public, our clients, and many—if not all—of our members expect us to hold members accountable.
Rick: At the end of the day, the vast majority of our members comply with CPD, so this is not a major issue. Members are professionals, and they are meant to abide by the rules and policies of the profession. This is simply part of our process to try and ensure that we are protecting the public.
You've been working on this for 14-15 months now. Looking back, how would you describe the process?
Jamie: "Inspiring" is the word I would use. We came together from different backgrounds, but we've kept such a positive attitude throughout this process—with a focus on what's best for CPABC and its stakeholders—and I think we've come out of this stronger as a team. I am in awe of having the privilege of working with the group around the table and others in this regard.
Liz: I'm fairly new to the organization, but I want to echo what Jamie just said. You can see how much thought has gone into each and every recommendation that's been made to really come up with best-of-breed practice. When I take a step back and look at the entire ethics and discipline process that's been developed for CPABC, I think it really looks better than each of the three did on their own.
Pamela: Whenever we survey our members and ask them to name the most important thing we've done, right at the top of the list is: "upholding standards." This process has involved a group of professionals working together toward that goal, and the respect that everyone has shown their colleagues along the way has been phenomenal.
Ted: We didn't see any territoriality with our group. It's partly a reflection of the fact that the three bodies in BC have gotten along really well in the past—I think that's reflected in our group and what we've done.
Rick: I concur with all that has been said. Most people will never go through an experience like this, merging three professional accounting bodies and doing it in conjunction with 37 other affiliates across the country…
Roger: It has been a very robust process, and I think we very quickly learned that there were no shortcuts. We really aimed high, and we believe the outcomes reflect that.
Jamie: When we talk about the team, it goes way beyond the people around this table. We had subgroups working on their areas of specialization, and—without exception—they all produced wonderful work.
Ted: And they are the key to the phase we're in now, which is implementation.
Which leads to our final question: What's next?
Jamie: Communication and implementation.
Rick: And ensuring that we've got it right in relation to the enabling legislation.
Thank you, everyone.
More on regulatory changes
Visit bccpa.ca for detailed information about CPABC regulatory policies, including analyses of the changes from legacy policies and FAQs.
---
Rate this Entry
---
Current rating: 0 yes votes, 0 no votes
---