Post-Budget Luncheon with the Honourable Bill Morneau
March 26, 2019
CPABC was pleased to be a partner sponsor of the Post-Budget Luncheon with the Honourable Bill Morneau, Canada's Finance Minister. The event was hosted by the Business Council of British Columbia (BCBC) at the Fairmont Hotel Vancouver and attended by the city's business community.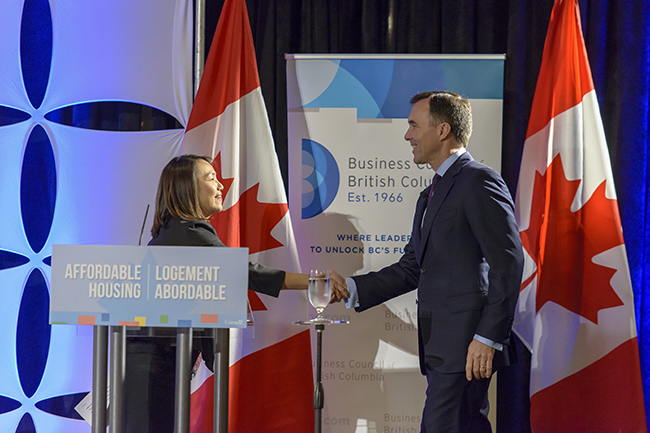 CPABC's executive vice president of corporate services and CFO, Amy Lam, welcomed Minister Morneau and introduced him to the crowd. In her remarks, she commended the federal government for making strides in improving housing affordability, and also drew attention to the importance of conducting a comprehensive tax review. "An independent, comprehensive tax review would greatly assist in creating a best-in-class tax system to generate jobs and attract investment," she noted.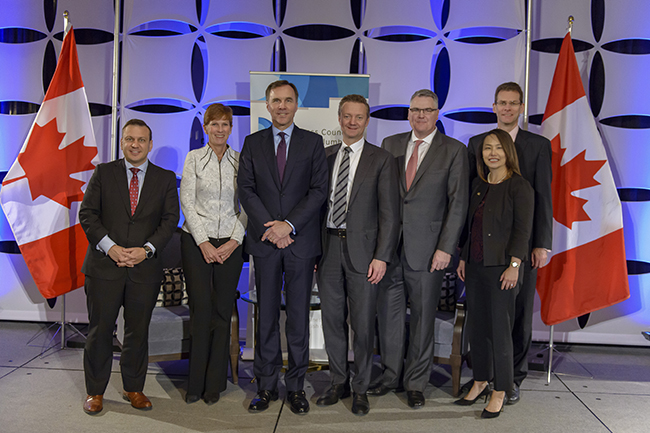 After taking the stage, Minister Morneau proceeded to outline how the 2019 federal budget will support Canada's economic growth in the context of capital investment outflows, slowing GDP growth, and Canada's challenges in expanding its exports. He also discussed Canada's changing job market and the important role continuous learning and retraining will play in it. "People look at a world that's moving faster than it ever has before, and they're worried about whether they have the skills they need," he noted. On the topic of skills training, Minister Morneau drew attention to the recently announced Canada Training Credit and how it will help Canadians strengthen their job skills. Slated to start in 2020, the initiative will provide a yearly $250 credit for courses or workshops to eligible workers.
The event was rounded out with a question and answer session that was facilitated by BCBC chair, Sue Paish.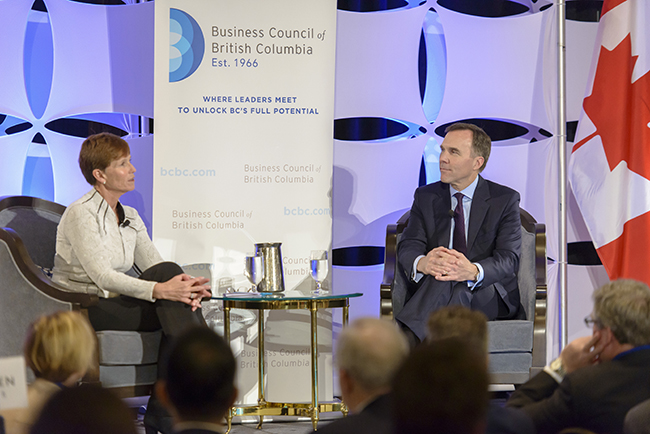 Post-Budget Luncheon with the Honourable Bill Morneau
Post-Budget Luncheon with the Honourable Bill Morneau