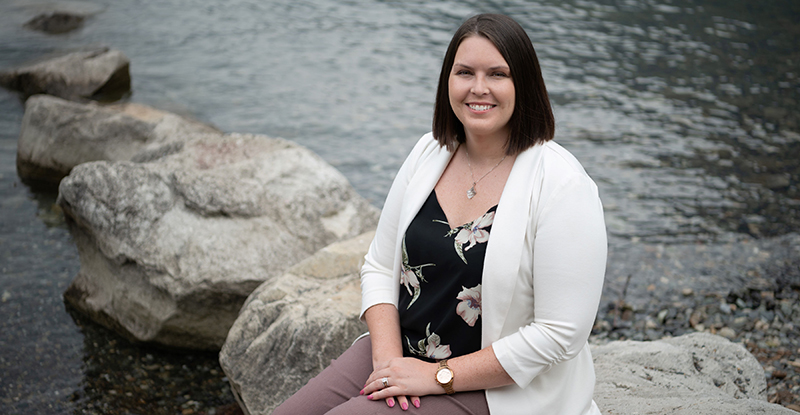 Photo credit: Kevin Suderman
In this podcast episode, Debra Neufeld, CPA, speaks to Leah Giesbrecht, communications specialist, CPABC, about helping to support the town of Lillooet with her CPA skillset. This podcast was recorded in the spring of 2023, before the unfortunate wildfires. Part of our Coffee Chats with CPABC podcast series.
---
When CPAs choose to work in a rural community, what does that look like? And what are some of the unexpected challenges and opportunities that come with it? We asked Debra Neufeld, CPA, who serves Lillooet, a town of about 2,300 people located near the confluences of the Seton, Bridge, and Fraser rivers.
"Oftentimes, I feel the need to say I moved here on purpose because some people wonder why I would want to live in a small town," says Debra, who is the founder and leader of the practice Debra Neufeld CPA, which she started in 2016. "But people here are extremely welcoming and the area is absolutely gorgeous. I live right on the Fraser River, something I would never be able to afford in the Lower Mainland, and there are recreational opportunities all around us."
Making the move
Debra originally relocated from the Fraser Valley (where she completed her accounting education) to Lillooet to be near family – and because she saw a very real gap in services. "At the time, there were no CPAs in a two-hour radius," she explains. "The closest ones were in Kamloops, One Hundred Mile House, or Pemberton."
The businesses she serves have historically been tied to an economy based on forestry and agriculture, but Debra notes that this is evolving. What's causing the most buzz around town now is "all of the new houses being built and the corresponding need for tradespeople in every industry. More people are moving here to work remotely since we got fibre internet in town last year," she says. Another draw is that existing housing is reasonably priced. "We have a lot of people who migrate here from Whistler who sold their property and now can retire early or have the funds to start a business – so there also are a lot of new businesses developing." Recent additions include a microbrewery and a landscaping business.
When asked if she's experienced any unexpected challenges or opportunities working as a CPA in a smaller town, she says, "One is having other CPAs around to bounce ideas off. There's no one local who I can do that with." Fortunately, she says, "I have a number of CPA friends in other communities, so I am able to reach out that way. In terms of opportunities, I mentioned that if people want to work with someone local, I'm kind of it. But I strive to be better than just the only option; I try to be somebody who people want to come to."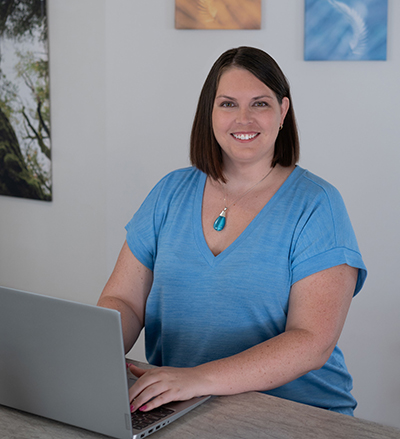 Shaping the business longevity that supports the community
On the variety of services she provides, Debra highlights tax as particularly important, noting that it's not just about providing the standard service. "When I look at a business, even if it's a sole proprietorship, I don't just look at the details of filing the tax return. Based on numbers my client has given me, I try to look at their profitability, because a profitable business has longevity and that feeds into the success of the community at large."
At the end of the day, she continues, "People know how much is in their bank account, but I try to help them assess other things like, how much did they earn? Do they need to look at that on an hourly basis? Which costs can they cut out? Or should they raise their rates because they're undercharging based on their industry and the value that they're providing? I've had some great success with clients who run a sole proprietorship or a small business. They're working the hours that go with that, and they're actually making less than minimum wage. So I've helped them realize that and then make the shifts that are reasonable and sustainable to help improve their business."
Hopefully, I'm able to inspire them to make some adjustments that will improve their future, not just for the business, but also for retirement," she notes. "That's a big gap that I see – a lot of people aren't looking at their retirement. They think it's so far away, but really, it's not. Sole proprietors are so in the weeds with their business that they forget to think about the retirement piece. And often they don't think about it until it's too late. So it's a conversation I make sure to have."
A CPA's guidance can save a business
Without a CPA in a small town, people are left without a substantial resource. "So they do the best they can," Debra says. "But that sometimes leads to long-term problems that have catastrophic financial results. Some of the businesses I took on when I first got here ended up going into bankruptcy because they were already so far behind. They thought that the person they had worked with previously and entrusted their information with was actually filing it. But the thousands and thousands of dollars in penalties and fees just wiped them out and they had to close. So by being up to date on current tax rules and by being connected to a professional organization and other professionals, I have resources that non-CPAs don't, as well as my education and my experience from the ten years I've been working."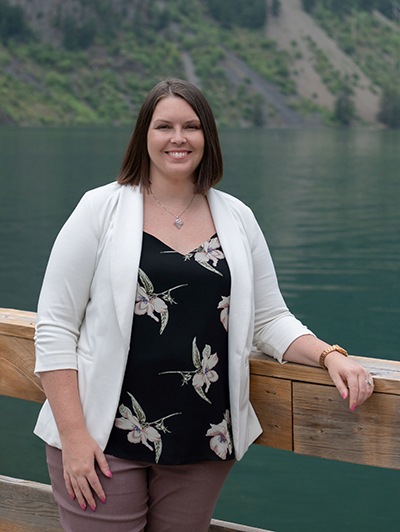 Connecting through financial literacy
When asked what kind of impact a CPA can have on a small town, Debra replies, "Oh, such an immense impact. Being a CPA, I have the tools and skills to help businesses raise their financial literacy. I've seen some terrible examples of tax filings done wrong and thousands of dollars of tax complications for people. These are things that happened because they didn't have access to a CPA or were under the impression that they were seeing a CPA because the person referred to themselves as an accountant and they didn't know the difference. So these are things I've been able to help people navigate and in some instances I've been able to go back and make adjustments and correct it."
Another way that she raises financial literacy in the community is by volunteering at the local high school to help teenagers untangle life's financial problems. An important component is using real-world examples and guiding the kids through exercises in problem solving. "My approach is, we have a financial problem, so how do we attack this? What are our options? How can we change what we are spending and saving? Helping teenagers to have these 'aha' moments about what we can do to change our situation, makes me feel like I connected."
'I love letting people in on the secret'
Outside of work, Debra volunteers as the president of the Chamber of Commerce and is also a coach with the local rowing club. "As much as I love accounting, rowing is truly my passion," she says. A varsity rower in university, she expands that "being on the water feels like flying; you feel almost weightless as you glide across the water. I love letting people in on that secret so they can experience that joy, so I started coaching in 2011. I've been working my way through Rowing Canada training and I'm currently working through the certification to become a performance coach."
She concludes, "I don't know if it's my drive to be better that made me an accountant and then translated into coaching, or the other way around. But I do feel like being a better coach makes me a better boss and a better accountant."
Fun facts
What are your favourite books?
I read so fast that I can't say I have a favourite book, but I have some favourite series – the Tomorrow series by John Marsden and the Mitch Rapp series by Vince Flynn.
What are your hacks for living a busy life?
Trying to not keep it too busy. I like to take Fridays off in the summer and vacation whenever the opportunity presents itself, including going camping and visiting family.
Any guilty pleasures?
Oh, ice cream, more ice cream, and then some chocolate.
What's your favourite music to listen to when you need inspiration or to get motivated?
When I'm having trouble getting going in the morning, I blast "Fight Song." I find that's my get up and go song.
What movies or TV shows do you like watching to lift you up?
I perpetually re-watch Grey's Anatomy during tax season because I can't handle the stress of not knowing what's going to happen during an already stressful time – it's a joke between me and my other CPA friends.
---
Leah Giesbrecht is a communications specialist at CPABC