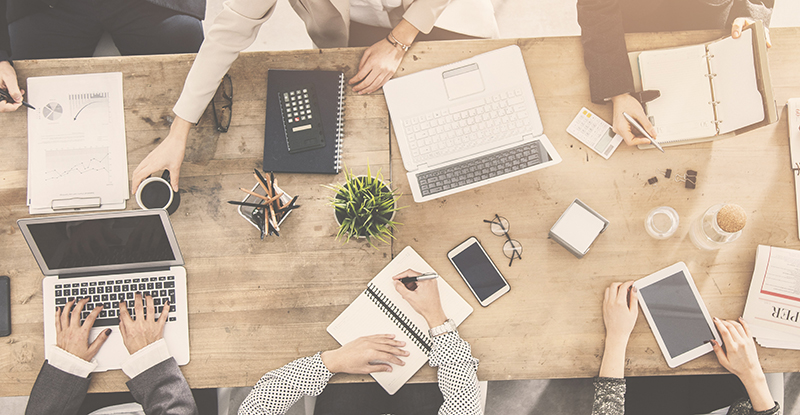 Photo credit: seb_ra/iStock/Getty Images
In this podcast episode, Leah Giesbrecht, communications specialist, CPABC chats with three CPAs who lead companies that are members of Accelerate Okanagan, a tech accelerator in Kelowna: Jodi Cochrane, CPA, CMA, CFO of GreenStep Solutions Inc.; Allison Francis, CPA, CA, senior vice-president of finance and business operations at Hyper Hippo; and Jason Hodges, CPA, CMA, CFO of Pela. Part of our Coffee Chats with CPABC podcast series.
---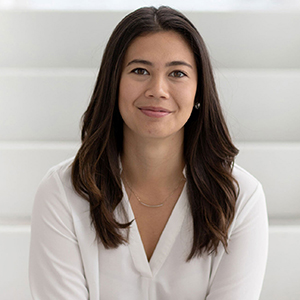 Allison Francis, CPA, CA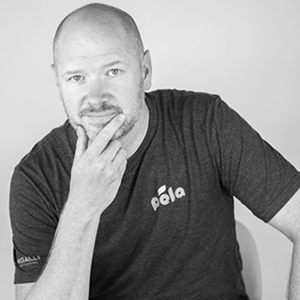 Jason Hodges, CPA, CMA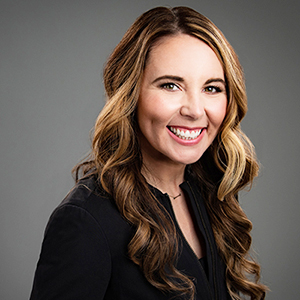 Jodi Cochrane, CPA, CMA
---
Despite recent shifts, BC's tech sector remains in the bedrock of BC's economy, forecast to be a main driver of job opportunities over the next decade. The sector also continues to be a critical source of creativity and innovation, as well as products that touch all areas of our lives – from the entertainment we consume to the ways we minimize our contributions to climate change.
BC's tech accelerators are key to supporting the advancement of the sector, so we caught up with three CPAs who lead companies that are members of Accelerate Okanagan (AO), a tech accelerator in Kelowna. Taking part in the conversation were Jodi Cochrane, CPA, CMA, CFO of GreenStep Solutions Inc., which provides sustainability software, certifications, and consulting services to organizations; Allison Francis, CPA, CA, senior vice-president of finance and business operations at mobile game studio Hyper Hippo; and Jason Hodges, CPA, CMA, CFO of Pela, which manufactures and sells compostable phone cases and smart waste kitchen composters.
All three know what it's like to turn innovation into success, with GreenStep being recognized as a top-performing B Corp and named to B Lab's Best for the World list, while Hyper Hippo is the creator of numerous award winning games, some of which have been downloaded over 80 million times, and Pela has seen its products featured by Forbes, CNN, and Martha Stewart.
The conversation touched on how their companies are faring amidst the labour shortage, hybrid work's impacts, and what's next for their companies, all of which have exciting projects on the go.
How has AO helped shape your business?
Jodi: GreenStep's CEO has gained insightful advice from mentors that she has worked with at Accelerate Okanagan. They really have been instrumental in helping GreenStep navigate many situations on our way to growth, as it can be a bumpy road when you're first starting out. Overall, I'd say that tech accelerators play a great role in helping to cultivate the entrepreneurial ecosystem in the Okanagan in BC, and really connecting entrepreneurs with individuals and organizations and all the resources that they need to thrive.
Jason: One of the main benefits for Pela has been using AO's site for recruitment. We've had a lot of networking and collisions within that space for our team. In general, I think the biggest value that accelerators have is getting new businesses to collide with professionals they might not have in their contact list. Having a list of contacts for a small entrepreneur is so important because you can really shorten the learning curve on a lot of things just by having these conversations with people who've been there before.
Allison: Sometimes being an entrepreneur, or founder, or one of the first employees as you are starting up a new enterprise is mentally taxing. It can be very draining and it can be a lonely process. So having an accelerator like AO that is a place of community where there are other people going through similar challenges – you have someone to commiserate with, or to ask for advice. From a practical standpoint, it's fantastic to have that coaching, the expertise, and the advisory connections.
What key changes or opportunities are you seeing for the Okanagan business environment and beyond?
Allison: Pre-pandemic, it was a challenge to relocate talent to the Okanagan, even with all the wonderful things that the area has going for it, because there are fewer game studios. With the emergence of a more distributed workforce, now people can work from anywhere. So the recruiting challenge has shifted a little bit. The Okanagan and BC in general are very expensive, so it's difficult to attract people, and I really see that affect some of the startups and some of the smaller businesses that are struggling to find that creative generalist talent, and might not always be able to afford top tier salaries. We're also competing against US talent. To counter that, all of the new students who will be coming in with UBC's new downtown campus are going to add a lot of vibrancy to our community.
Jodi: The virtual workforce has definitely changed the way we do business in the Okanagan and in BC. GreenStep can attract some people who can move here, but also we've expanded to all of BC. We have a lot of employees now that work in the Lower Mainland. Our talent pool has increased all of a sudden and working with clients across the country is much easier. The second shift in business that I've seen is BC really leading the charge on ESG standards, sustainability, and climate change, which correlates a lot with GreenStep's products and services. We are definitely seeing way more demand for these certifications and all of our basic sustainability strategies and life cycle analysis. Previously, our clients were people that had a real passion for sustainability. Now, people have a need for a sustainability plan no matter who they are in business. It's more of a must-have now.
Jason: Innovation, technology, and other knowledge-based industries continue to play a greater and greater role in BC's economy, and the sector is really expanding in tertiary markets. With the hybrid workforces, that's only going to continue, including in the Okanagan.

How has hybrid work affected your company?
Jodi: It really changed our employee composition. Before COVID, we were 90% local people working in office. There was a bit of flexibility, with maybe 10% of staff working remotely. Post-COVID, we're a lot more hybrid. We've been able to keep a smaller office and our local staff are rotating between working from home and working in the office. About 40% of our staff is purely remote and they don't live locally.
Allison: Our company made the commitment at the beginning of the pandemic to be a completely distributed team. We have given up dedicated physical office spaces that we previously had in Kelowna and Vancouver. And 100% of our team members work from home. We have team members across Kelowna, or the Okanagan, Vancouver, in Ontario, in Quebec, in Atlantic Canada, in the prairies, in the US. That comes with the challenges, with the time zones. But being fully distributed has also freed us up to fill talent gaps faster. We really do see the benefits and employees wanting to have the flexibility to work from home.
Jason: Interestingly for us, we've always had a bit of a hybrid workforce. Our business originally came from Ontario and Saskatoon before relocating to Kelowna, but not everybody relocated. And then we also had some remote teams, some of our customer support teams are down in the Philippines and we have a sourcing and engineering team in Hong Kong as well. Our recruitment efforts have benefited from hybrid work. While Kelowna's got a surprisingly deep talent pool, now that we've changed the way we work entirely, it's easy for us to find the best possible person for the role. We have employees now in Canada who are as far away as Newfoundland.
Has your organization's culture been impacted by this shift?
Jodi: We have to connect on virtual platforms, so we do things like daily huddles on Google Meet, weekly one-on-ones with direct reports, and monthly team meetings, to try to keep everybody on the same page. But working remote has also provided a lot of flexibility, and it's a way to retain people because people want that. It's a great benefit for them.
Allison: We feel that culture isn't built in an office or about social activities, but it does take intentionality to build. We are experimenting with how best to do that in a distributed setting. One of the things that we've learned is to really embrace micro-cultures amongst teams. And we had to intentionally get better at communication, asynchronous updates, documentation, and being cognizant of time zones and folks' availability. We also recognize that not all team members always want to work from home. And there are certain members of our teams who really vibe off of the social interactions and want that for their collaboration time and so finding flexible workspaces and meeting spaces has been really important for us for those ad hoc conversations when people do want to come together.
Jason: If you're in a different time zone, if you're an entirely different geographic location, how do you get to know your co-workers? We've implemented a couple of formal things; one is called Donut. It's a software app that everybody registers for and it will throw together names to connect and you'll get together for what we call a virtual donut and get to know your coworker. I think the most important part is making sure everybody is focused around a common purpose, something that we all believe in and are working towards together. If we have that common purpose and a united vision for the company who we want to be, it's not as difficult as you would think to stay engaged with each other.
Given the ongoing labour shortage, how are you attracting workers?
Jason: Communicating what our company's purpose is that can help fulfill a person's life outside of just a paycheck has been very successful for us. People want to have a reason to go to work that isn't just grind out a day and get paid again next week. It's a differentiator to some of our competition for people to know that, "Hey, what we're doing on a daily basis is helping to change the world." Being extremely thorough in the recruitment process is also super important for us. We have a five-stage recruitment process. Our opinion is that if you put the effort into the recruitment process, the likelihood that that person's going to stick around is much, much higher.
Jodi: People want to work at GreenStep because they are passionate about the same things that we are passionate about. So that has been a huge part of our recruitment strategy – communicating our purpose. We craft our job descriptions very carefully so that we do get those people applying that are passionate about sustainability. After that process, it's our purpose. It's our core values. We assess the people coming through the door – do they align with those things? And do they fit our three virtues that we want in people, which are humble, hungry, and smart? We include those in our interview questions. And after we meet with these potential employees, we discuss how they fit.
Allison: I have a Post-it in my line of sight at my desk. It's based on Daniel Pink's vision of workplace motivation and it says, "People care about autonomy, mastery, purpose, and social connection." I don't think there are tricks or shortcuts in recruitment. The only way to begin a new relationship is by authentically representing yourself to a potential candidate. So the best thing that you can do is to invest in a strong talent acquisition function and really pay attention to the candidate experience.
Finally, could you tell us about something new you're working on?
Jason: I'm focused on bringing a new product to market right now, our countertop composter that basically turns food scraps into soil overnight. It's such a nascent category that we're working in, so it's exciting to be bringing something to market that involves creating a whole new logistics flow margin stack and marketing initiative.
Allison: Working in a game studio, which is a highly creative environment, I get to have my fingers in different things every day. I get the most excited about new projects, and we're currently working on two new games. To watch the process of something evolving from a little spark of an idea and then watching an entire team come together and bring that to life and then be published, is really incredible.
Jodi: GreenStep has seen a ton of growth in the last couple of years because our industry has changed so much. Sustainability and climate change are really top of mind for most businesses now. With that, my role has transitioned to full-time, as we're prepping for all this growth that we see coming our way. Proactively guiding GreenStep from a small one-person show into a larger business model is really exciting.
---
Leah Giesbrecht is a communications specialist for CPABC.