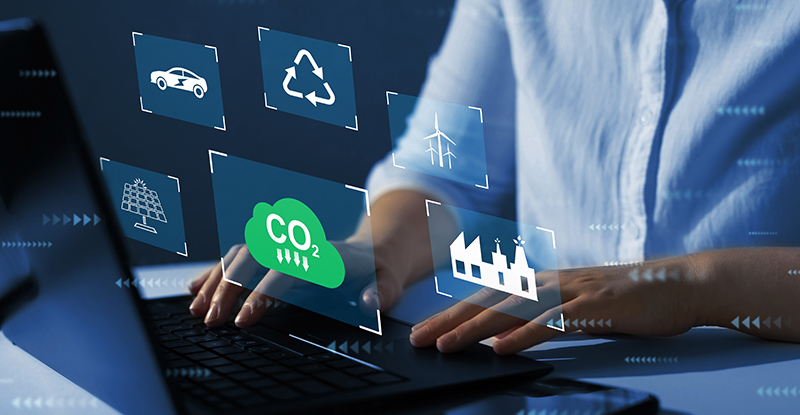 Photo credit: Galeanu Mihai/iStock/Getty Images
These accountants are leveraging their skills to build and fortify purpose-driven companies to bring us all through the climate crisis.
In a news cycle of perpetual doom and gloom about the climate crisis, it's natural to feel despondent or overwhelmed. But it might help to know that behind the scenes, CPAs are leveraging their skills to build and fortify purpose-driven companies determined to bring us all through the climate crisis. A burgeoning field bursting at the seams with innovation, the green economy is home to a growing suite of companies with ambitious aims and the technical chops to back them up.
Canada's green sector includes everything from companies developing clean energy sources and groundbreaking, climate-conscious batteries to technology that pulls excess carbon from the atmosphere. While engineers and scientists bring their expertise to the R&D side of the equation, CPAs apply their comprehensive financial skills to create environments that make innovation possible.
These CPAs are helping develop what could be among the most significant scientific and technological advances of the 21st century. Here are five good reasons to remain optimistic about humanity's bid to overcome the climate crisis.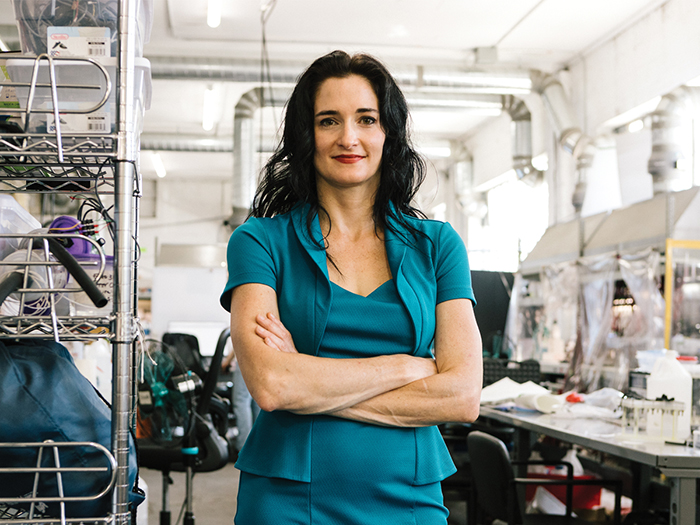 Nicole Ballestrin, CPA, CFO, e-Zinc, Toronto
Stability and security may cut it for some but, for Nicole Ballestrin, novelty is the only constant. "I crave variety, challenge and learning," she says. "With every job in which I was a full-time employee, I found that I would always reach a plateau."
In 2017, she quit a high-profile gig at McKinsey & Company, where she doubled as head of HR and CFO for its Canadian operations. The next logical step would have been a global role. "But I have two kids and the job would require significant travel," she says. "I didn't want to compromise my family life." She spent a year working at the CFO Centre, a network of part-time CFOs, before founding Aspire CFO, which is currently an all-female group, prior to joining e-Zinc part time.
Founded by Dr. Gregory Zhang in 2012, the company aims to revolutionize energy storage by leveraging zinc; a more safe, affordable, durable and recyclable material than lithium, which is the current standard. It's a rising star in the world of batteries, but the technology is still under development.
If successful, e-Zinc's efforts could spell a turning point for renewable power. For traditional energy grids, reliable fuel is the name of the game—but renewable energy is inherently intermittent. The sun doesn't shine at night, wind turbines work whenever Mother Nature deigns to spin them and so on. Meanwhile, existing lithium ion batteries are too expensive and not durable enough to integrate. But, if grids could safely and affordably store energy, switching to renewables suddenly becomes a workable proposition.
"I have to believe in what a company is doing and to feel like I'm actually contributing to society," she says. "I always want to have more of an impact." Ballestrin quickly aligned with e-Zinc's mission and, in her time at the helm of its finances, revenue in the form of grants has increased dramatically year over year. In December, investment firm Anzu Partners led a Series A financing round of $25M USD to support the expansion of e-Zinc's research and development efforts and transition to the commercial stage. This year, e-Zinc will embark on its first commercial project with Toyota.
For Ballestrin, green business fits naturally with her purpose-driven nature, but it's also a matter of philosophical alignment. "In the past, I've found myself at odds with leaders who are wasteful in terms of spending and in other ways they run their company," she says. "E-Zinc is conscientious on all fronts, from the financial side and how they treat people to their ultimate mission. For me, green is almost a psychological approach to the job and, in that regard, e-Zinc and I are perfectly aligned."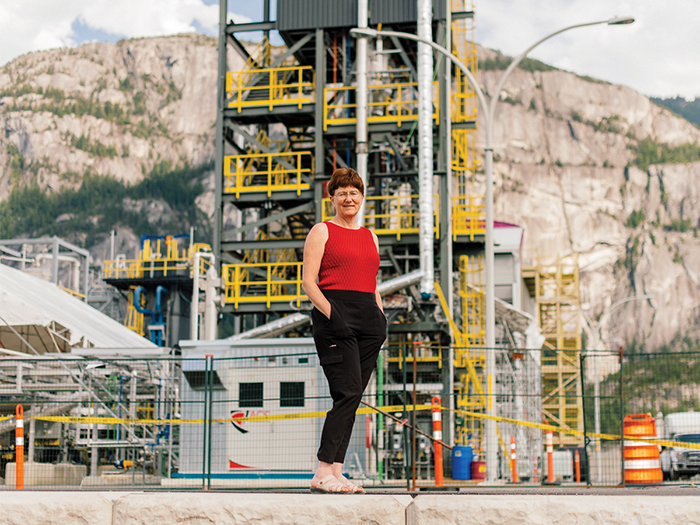 Susan Koch, CPA, CA, COO & VP, Carbon Engineering, Vancouver
Green tech startups are Susan Koch's specialty; as a CFO, she's led companies whose raison d'etre ranges from electric vehicle fuel cells to nuclear fusion. Now, in her role at a firm that focuses on commercializing carbon capture technology, Koch is proof that green tech is where stereotypes about boring accounting jobs go to die."It's an invigorating work environment," she says. "These companies attract people who want to make a difference. I love working with engineers and scientists, who tend to be bright, curious and have so many interesting ideas."
Part of Koch's strength as a finance executive is her eagerness to dig into the science. "At all these jobs, I've had to learn about the technical uncertainties and hurdles that need to be overcome to commercialize a technology. That really keeps the job interesting. I could never go head to head with a physicist, of course, but I've spent some time with my Chemistry and Physics for Dummies books. Eventually, I developed a reasonable understanding that allows me to speak competently about carbon capture or fusion physics to a lawyer or an accountant."
Carbon capture, she explains, is a sort of industrial tree. Trees (the leaf and bark kind) absorb carbon dioxide as part of their natural role in the carbon cycle, but they can't keep up with the rate at which humans put carbon into the atmosphere. "Our technology pulls carbon out of the air using what's called direct air capture (DAC)," she says. "You can do numerous things with the captured carbon, from sequestering it in underground reservoirs to using it to develop cleaner fuel."
The technology is proven—now, it's about scaling up to commercial sized plants. Demand depends in part on government policy that's favourable to clean tech. DAC's commercial viability in a given jurisdiction is bolstered by climate-forward policies that put a price on CO2 emissions and/or incent the capture of CO2. One good example is a recent addition to California's Low Carbon Fuel Standard, which now awards credits for each metric ton of CO2 removed and permanently sequestered.
That policy and the US federal 45Q tax credit program haves helped commercialize Carbon Engineering's expansion in the U.S.; in partnership with development company 1PointFive, the firm is working on a massive Permian Basin project in the southern United States that, when complete, is expected to pull a million tons of CO2 from the air each year. Commercial projects are also underway in Canada, the U.K. and other markets around the world.
In the meantime, Koch's enthusiasm to learn and her passion for the sector is sure to continue bolstering the firm's plans to grow their technology to a climate-relevant scale. "I'm afraid I'll get old and retire before I've learned everything I want to learn," Koch jokes. "Every company I've worked with has been like getting a new MBA."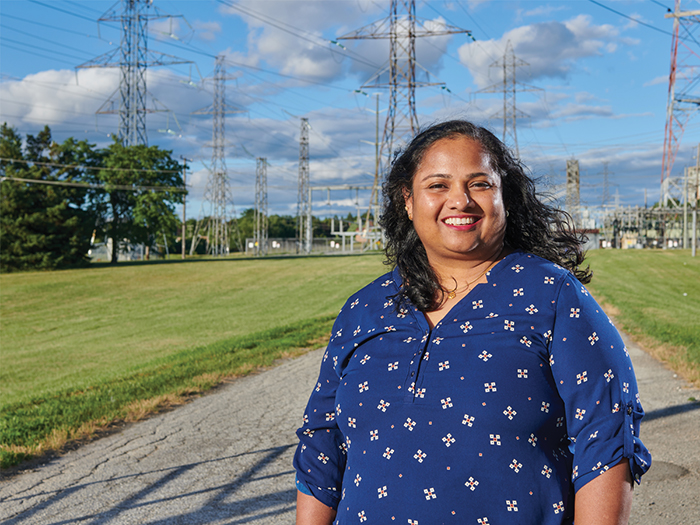 Vimali Pathmanathan, CPA, Director of Finance, Opus One Solutions, Toronto
Opus One Solutions, a firm that develops software to help energy grids transition to renewables, was acquired by GE Digital in December 2021. Vimali Pathmanathan—recently promoted from Opus One's controller to its director of finance—helped lead the collaboration with GE's due diligence team. That meant working long hours, weekends and holidays but, for Pathmanathan, leveraging her CPA skills to affect change in real time is part of why she wanted to work in a green-tech startup.
"When I joined in 2017, Opus One had around 20 employees. Now, we have more than a hundred, and are part of the larger GE family. The CFO at the time said: the plan is to grow and then we'll build our finance department. And, of course, in a startup situation cash is king and finance plays a huge role in the company's everyday decisions," she says.
Pathmanathan spent much of her early career in public accounting; while she enjoyed it, her work was always about taking care of business after the fact. "At Opus One, I always feel like I'm on the frontlines of decision-making. The CEO always says that finance is his right hand. I explore questions like: if we're going to develop this product line, do we have enough funding? How many people will we need? It's an exciting way to work."
Opus One's software is all about bringing dated grid tech up to speed with clean power. One way to integrate renewables like solar and wind is to transition grids to a distributed model, where they rely on energy sources at several points instead of a single one, like a typical fossil fuel-based power plant. A notable advantage of decentralized grids is their ability to incorporate "behind the meter" (user-side) energy sources like residential solar panels, which in turn encourage individuals and businesses to invest in renewables.
While that's good news for decarbonization, running a distributed grid is much more complex than a traditional one from a technical perspective. That's where Opus One comes in. Its flagship GridOS product, which relies on advanced data modelling, allows utility companies to monitor and manage distributed grids for customers like Australian energy company AusNet Services, the U.K.'s SP Energy Networks and, closer to home, Ontario's Elexicon Energy.
When Pathmanathan applied for the controller's job, she didn't fully understand Opus One's mission, but was attracted to the sector's accelerating growth. Five years in, she's developed a keen understanding of its technology. "Climate change is impacting everyone. It's always on my mind," she says. "I've grown with the company and become more committed to its mission in my five years here. What we do here can have a direct impact the planet."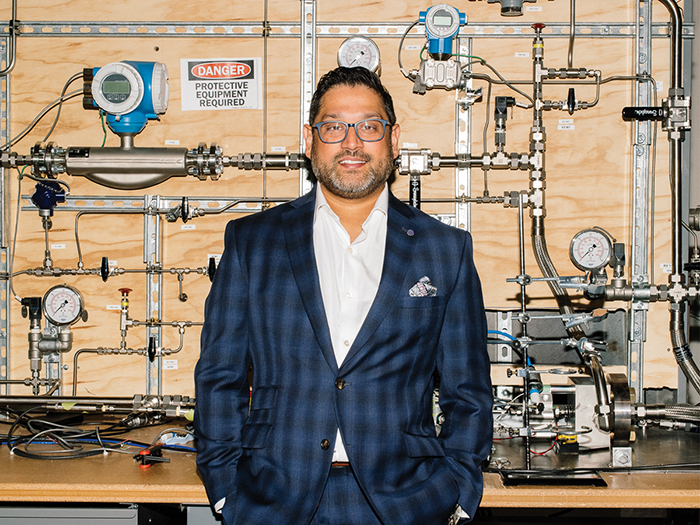 Harold Burgess, CPA, CMA, Controller, Ekona Power, Vancouver
Before he took his current role at the Vancouver-based clean energy firm in 2020, Harold Burgess cut his teeth in progressively senior roles spanning a wide variety of sectors: hospitality, mining, legal, and manufacturing and distribution. One of his first major achievements took place at Fairmont Hotels, where he progressed from credit manager to assistant controller within just a few years—far from a typical career track.
Burgess insists that the secret to his success was pursuing the CPA designation. "People recognize what the designation has to offer and the skill set somebody with it can bring to the table," he says. One of his major takeaways from CPA training, he added, is the benefit of adopting a holistic attitude about finances.
"They say accountants focus on the numbers and that's it," he says. "But, throughout my career, I've made a point of understanding the entire organization, from HR and IT to operations to accounting. I want to know where the numbers are coming from. That's my passion and it's helped me get a better grip on every organization I've worked with."
Burgess says he's always been attracted to clean tech for its purpose-driven ethos and potential for growth. He also has a thorough understanding of the technology Ekona is developing, a novel, low-cost way to produce clean hydrogen for use in industries such as petroleum refining and crude oil upgrading. "Our pulse-methane pyrolysis (PMP) converts natural gas into hydrogen and solid carbon, virtually eliminating CO2 emissions," he says.
For Burgess, working in clean tech isn't just an interesting new area to explore; it's a matter of legacy. "I want my kids to have a great future, in which they're safe and we're not consuming the world. That's a big part of what drives me," he says. "That means taking care of things now and building something that's going to last for generations."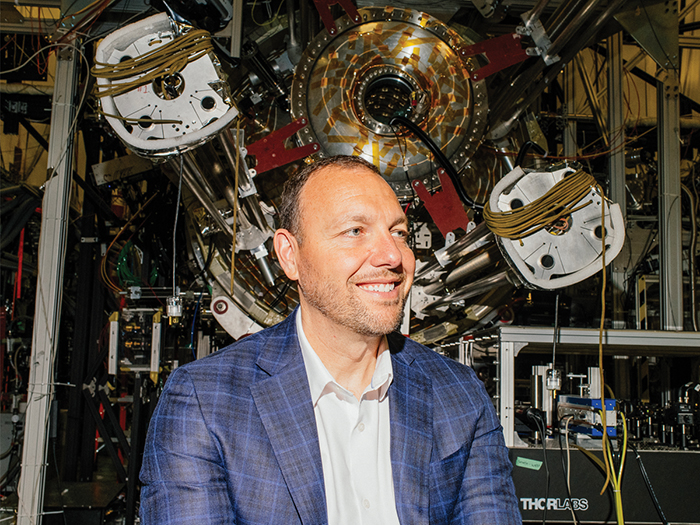 Greg Twinney, CEO, General Fusion, Burnaby, B.C.
A few years ago, Greg Twinney was getting ready to hold an IPO for a technology company—a major milestone for any finance executive. The firm held a celebratory kickoff that just happened to coincide with "bring your kid to work" day and Twinney couldn't have been more excited to share his success with his eldest daughter.
"I was on stage with the CEO, everyone was pumped up and I was feeling pretty proud," he says. "When I asked my daughter what she thought, she wasn't impressed at all. I was taken aback. I asked her why, and she said 'all you guys care about is money. What's the point?' That was a gutshot and a bit of a reality check," he says.
At that point, Twinney had no shortage of career success, having held multiple senior executive finance roles. He stayed in the tech sector for a few years after that IPO presentation, taking a job as CFO and COO of Hootsuite, but that conversation with his daughter continued to smart. "Despite the financial success and everything else, I felt that there was something missing from my career. I wanted to leave a positive mark on the world," he says. "When I learned about what General Fusion was doing through a recruiter, I became incredibly attracted to its potential for a massive positive impact outside of just the financial."
General Fusion's mission is an ambitious one, to say the least: it aims to provide clean energy to the world with zero emissions and at a cheaper cost than coal. The technology, believe it or not, is already there. It relies on nuclear fusion where two light atoms fuse to form a single heavier atom, releasing energy as a byproduct —not to be confused with nuclear fission, which is the exact reverse of that process and what nuclear power plants currently use.
Fusion research experiments first started the 1930s though first calculations of the rate of nuclear fusion in stars actually started in the 1920s. Scaling it to commercially viable proportions is a monumental engineering challenge—one General Fusion claims to be well on the way to having solved. In 2021, the company announced a public-private partnership for a fusion demonstration plant, which will be operational by 2027.
To Twinney's point, the potential impact of this project, if successful, is hard to overstate. That's why he sees General Fusion as the culmination of the skills he's spent a 27-year career acquiring. "From raising capital to scaling up the infrastructure, commercializing and building the right team to do it, these are skills I've used before," he says. "Finance has the unique ability to be the thread that weaves throughout a company and pulls it together. I've got a bit of a playbook for executing that and I'm grateful for it because, in my opinion, applying it to General Fusion will dwarf everything I've done before."
The challenge is formidable but, for Twinney, it's all about the underlying drive. "When you're taking on a challenge as difficult as commercializing fusion, it really helps to have a deep and meaningful why," he says. "I often tell investors, there are easier ways to make a buck, but they may not be as rewarding. We've been in the labs for a long time, and we're just now starting to scale up and demonstrate the power of this technology."
---
Liza Agrba is a freelance writer whose work has appeared in Toronto Life, the Globe and Mail, Macleans, Chatelaine and more.
Originally published by CPA Canada's news site.