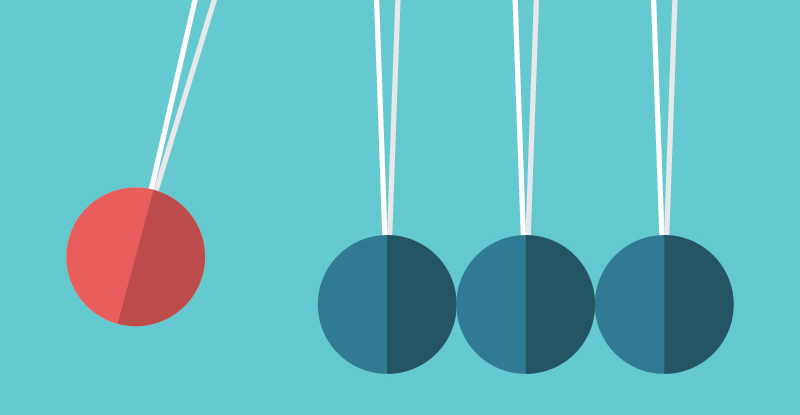 Photo credit: Dmitrii Guzhanin/iStock/Getty Images
These are turbulent times. Leaders at every level are facing a new reality that continues to evolve. The challenge of meeting new demands and expectations is extraordinary.
After more than two years of crisis management, workers have more personal agency. More than ever before, they expect to feel valued, do meaningful work, collaborate with colleagues who are caring and trustworthy, and have the flexibility to manage real life and take care of their mental and physical well-being.
For leaders, it's no longer a question of getting the most out of people or incentivizing them to achieve specific outcomes. Try as you might, this isn't going to work. Dangling rewards, offering more money, providing office perks … these methods are old and tired.
Supporting teams today requires real engagement, genuine care, and the willingness to slow down and pay attention. It takes the kind of leadership that calls everyone into the game to fight for progress, humanity, and doing good in the world—even if that simply means creating a space where people can come to work every day and experience more of what we're all longing for: a sense of community. In short, we're witnessing a press for cultural transformation.
What workers want
Leaders have the ability to make their team members' lives terrific or terrible. Guess which leaders are losing people?
Okay, but what does "terrific" look like? People want to act on their values and be part of something good led by a worthy mission.1 They want to be surrounded by people who trust, respect, and appreciate each other—who learn together and practise curiosity, compassion, courage, and gritty accountability. Coming out of a pandemic and witnessing global uncertainty has only accelerated and intensified this shift.
It may sound too ideal to be possible, and yet you can help create this environment by simply deciding to make your daily actions reflect these larger ideals. Each day that a leader commits to having a positive impact, they make a positive impact. Organizations don't change culture, people do.
What you can do as a leader
Where to start? Instead of getting pulled into the negative by focusing on why people are leaving their jobs, ask why people stay. Reframe "the Great Resignation"2 as the "Great Awakening" or "Great Reset," and add the following actions to your leadership repertoire.
Honour the need for connection

"We're all in this together" is not a throwaway line. It's a clarion call for more inclusive, engaged, and inspired workplaces. Human beings are wired for connection, and leaders who understand this can support and build teams that are robust and resilient.

There are a myriad of ways to build or strengthen connection. For example, you could start your next meeting by sharing a story or asking everyone to share a high and low moment over the last 24 hours. You could have each team member submit a piece of music that calms or inspires them, and start subsequent meetings by playing a song and having everyone guess who submitted it—not only will you get to know each other better, it will elevate the team's mood.

You could (and should) celebrate successes. Acknowledge personal life events like birthdays, engagements, and the fulfilment of personal goals. Point out when someone has "moved the ball forward" at work and let them know you appreciate the effort it took. Do this individually or as a team. You could also take turns doing thankless tasks—when was the last time you made the coffee or took minutes?

Embrace emotion and demonstrate honest optimism

"Don't be so emotional." Have you heard or said something like this recently? Well, this kind of attitude won't cut it anymore. Leaders can no longer expect workers to just "suck it up" and check their emotions at the door. Emotions matter.

It's time to reframe emotional fragility as emotional agility, and as a leader, you set the tone. Your team looks to you the way passengers look to a flight attendant when things get bumpy—they want to see strength, conviction, and calm. Show them that it's normal to feel sad or angry at times and that it's also possible to move through hard feelings, release difficult ones, and remain optimistic.

At the same time, recognize the difference between honest optimism and toxic positivity. When someone shares something difficult and you tell them to "focus on the bright side," what you're really saying is: "My comfort is more important than your reality." The first step to creating a positive environment isn't defaulting to silver linings—it's acknowledging, accepting, and appreciating the whole range of emotions, especially during times of uncertainty.

This isn't about being stuck in negativity. Appreciating what's hard is the path forward. Real optimism means standing firmly in the truth and choosing to believe that you will succeed. It means shifting the focus from outcomes that are beyond our control to daily actions that will make a difference.

Again, as a leader, you set the tone. Bring your whole self to work. Take five minutes to check in with people during one-on-one meetings. Use these check-ins and other conversations as opportunities to practise compassion and kindness. Often all it takes to make a difference is simply saying "That must be hard" or asking "How can I help?"

Listen wholeheartedly

Our capacity for attention has gotten smaller. We are endlessly distracted, preoccupied, and overwhelmed. It's hard to listen when we're not present in the moment.

Listening is about more than "hearing" the words coming out of someone's mouth—it's also about witnessing and appreciating what someone else may be thinking and feeling. Listening is an act of generosity—think of it as a gift you give to someone else. You can't fake it by nodding your head or parroting words. Listening is hard, and it's essential.

So before you have a conversation with someone you care for, about something that matters, decide what kind of impact you want to have. Do you intend to acknowledge, appreciate, inspire, build confidence, spark action, and/or show compassion? Answer this question and then get into that headspace before you meet.

Remember the simple acronym "EAR," which stands for "Explore," "Acknowledge," and "hold back Response." Explore means asking open-ended questions or seeking information—for example, saying "Tell me about your day" instead of asking "How was your day?" Acknowledge means validating the other person—for example, saying "What I like about what you're saying is …" or "I can see how important this is to you." Hold back response means not jumping into advice-giving mode. If you feel the need to interject, you could say "Walk me through that," "I'm listening, take your time," or "Go on, I'm interested."

After every conversation, you have the capacity to leave people feeling better or worse—decide in advance to make people feel better.

Be a learner

Think you need to have all the answers? When was the last time you said, "I don't know" or asked for someone else's input?

Being a learner means letting go of being the expert and freeing yourself from the illusion of perfection. Needless to say, it's a huge relief! Besides, the best answers don't come from any one person alone. So the next time your team is challenged by a big issue, bring everyone together to talk about possible solutions. This collaborative approach will build rapport and demonstrate that you value your team's input. More importantly, your team members will be more committed to the solutions they help create and more invested in seeing these ideas succeed.

Maintaining a learner mindset requires reflection. In fact, learning only happens when we reflect. And when reflection replaces rumination, we get better at what we do, and more quickly.

Commit to a weekly time of reflection. Call it "Critical Thinking Time" and put it in your calendar. Use this opportunity to ask yourself: "What did I learn this week?" You may discover insights to share with your team. Or, if you've just completed a project, ask yourself these four questions: What went well? What was tricky? What did I learn? What will I do next time? Encourage your team to do the same, and consider opening your next team meeting with a discussion about these reflections.

Exhibit courage

Courage is what it takes to stand up and speak. It's also what it takes to sit down and listen. Courageous leadership requires the willingness to do "the hard thing." It's about continual learning, including from mistakes. It's about being willing to try something new and letting go of perfectionism. It's about challenging old ideas that are no longer working and offering up new ones. And it's about modelling the behaviour your team needs to see to feel safe—physically, psychologically, and emotionally—at work. This means staying "above the line" and holding yourself accountable.

But what if you're not feeling particularly courageous today? Try "starting at start," remembering that each day is a new beginning. Whatever happened yesterday is already over, and what happens tomorrow is beyond your control. Take each day as a gift, and make it count.

And when you're feeling overwhelmed, remember to slow things down and breathe. Take another step. Just keep going. Leading during this time is a bit like driving in the fog—you may not be able to see very far ahead, but you can still make the journey.
Let's do it!
There has never been a more important time for thoughtful leadership. When you lead, with small but meaningful actions, you inspire others to do the same. It's the way the world changes. The way work changes. One person at a time.
---
Tammy Robertson is an unapologetic optimist with more than 25 years of experience as a professional speaker, author, and life leadership coach. She is the president of WorkHeart Consulting, a faculty member for both the Banff Centre and the University of Calgary, and the instructor of CPABC's five-part Resilient Leadership Certificate Program. For details on upcoming course dates in June and July, visit the PD website.
This article was originally published in the May/June 2022 issue of CPABC in Focus
Footnotes
1 Demographics matter here. According to Ernst & Young's 2021 Gen Z Segmentation Study, 63% of Gen Z believes "it is very or extremely important to work for an employer that shares their values." This generation will increasingly make up a larger portion of all workers. From: "EY Releases Gen Z Survey Revealing Businesses Must Rethink Their 'Plan Z,'" November 4, 2021 (press release).
2 For more on this trend, see CBC Radio's "'Great Resignation' or just greater expectations?" March 11, 2022. The article features excerpts from an interview with Ian Cook, a digital HR strategist and the vice-president of people analytics at Visier.