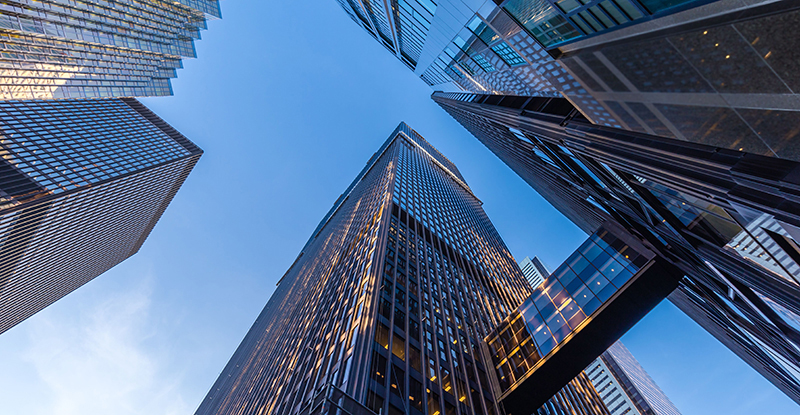 Photo credit: shutterstock
What is the new Competency Map?
The new Competency Map lays the foundation for the CPA certification program. It harnesses transformative forces and considers how they can be integrated with the core competencies that CPAs have always brought to the table such as critical knowledge and analysis and a commitment to ethics.
Under the new Competency Map, future students/candidates who want to pursue a career in public accounting (amongst other choices that the profession offers) will continue to learn specific skills and competencies related to financial reporting, assurance, and tax. The new Competency Map is also more flexible and will help ensure the profession can be responsive and adaptable to new technologies and changing social values.
The new map is informed by the best available evidence and extensive consultations that our Competency Map Task Force has undertaken over two years with employers, educators, students/candidates and CPA members like yourself across the country.
Why Update the Current Map?
You will already know that the world we work in is changing rapidly. The pace of change is so fast that we need to adopt a mindset as professional accountants that allows us to stay agile and adaptable to the changing expectations and needs of businesses and society.
As we think about the future, data governance, artificial intelligence, machine learning and other innovative sectors are creating new areas of opportunity where professional accountants can excel, provided they have the right skills. We are seeing automation present an ever-increasing challenge to the accounting profession – future CPAs need to be agile, adaptable and highly-skilled while at the same time, provide the assurance and ethical lens that are critical to ensuring organizations are equipped to manage this transition.
In addition, we have seen – and will continue to see – changes that require CPAs to use new skills and add value in new ways to analyze environmental and social performance measures, such as diversity, equity, and inclusion.
We also know protecting the public continues to be at the core of the profession. CPAs with public accounting licenses play an important role in protecting the public, ensuring the integrity of the country's capital markets, and fostering public and investor confidence.
Markets are increasingly using intangible data to value companies - and professional accountants have an important role to play in providing assurance in new ways as value creation changes.
With all of this in mind, there is both a need and opportunity to ensure that CPAs continue to be perceived as leaders in Canada's future economy and society - while maintaining strengths in traditional accounting competencies, coupled with a core focus on protecting the public.
What does the new Competency Map mean for me as a member?
This is more than adjusting how we educate new students/candidates. We know CPAs are committed to evergreen learning and to continuing to evolve their own skills and competencies, while protecting the core skills that businesses rely on. This map is a guide that will inform our approach to ongoing growth and development for all CPAs. It will also ensure we are leading change within our profession.
We know change can be challenging – but it also presents us with an exciting opportunity to transform our profession, to deliver more value to organizations and to our society.
What is next?
We are planning for the new Competency Map to roll out in 2024-2025. The profession is now working on how to implement and operationalize the map. This next step, Certification 2.0, will determine how the map will affect the CPA certification and education process, including where, when and how the skills and competencies laid out in the new Competency Map will be learned and assessed.
We will have more to say over the coming months on what the new map will mean for you as members. In the meantime, please visit the Competency Map 2.0 site to read the map, watch a video about it, and to keep up to date on continuing professional development opportunities.
Join us in leading change for the future of the profession!