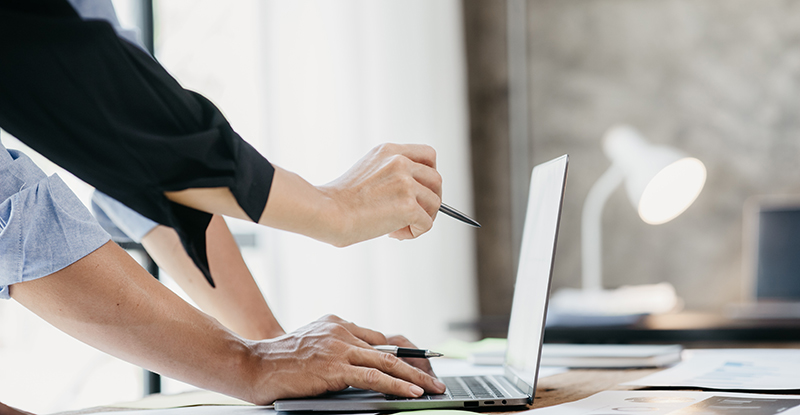 Photo credit: KamiPhotos/iStock/Getty Images
To say I wasn't doing my best was generous. I was making careless mistakes, shut down on any sort of creative thinking and was barely applying myself. In truth, I had stopped caring. After all, the work wasn't really mine to own. Looking back, I now see why my standards dropped so low. I was working for a micromanager.
We've all heard the warnings about micromanaging and how demotivating it can be. But in a competitive world, where details matter, micromanagement tendencies can flourish.
Often, micromanagers are projecting their own fear about "measuring up", usually to a self-determined and unnecessarily high standard. These managers delude themselves into thinking micromanagement is the only way to get the best quality work out of their team. In reality, the opposite is true. Micromanagement comes at a tremendous cost.
Cost of micromanagement
Micromanagers stifle initiative, inhibit learning and eradicate trust. And while they may not intend to do so, these managers send a pretty strong message to their colleagues: I don't trust you to do the job well enough. Deservedly so, their colleagues are offended at best, and actively disengaged at worst. Ultimately, performance suffers under micromanagement.
"If you're a micromanager, by definition, you're not a leader. You're more of a puppeteer than a leader." Ann Ford, Partner, DLA Piper
Walking a fine line
As leaders, we all want to create a culture where people thrive. This empowers our teams to do their best work, which benefits all of us.
The challenge is that seemingly every situation requires a different balance. At times, it makes sense to be directive, "Please follow these exact instructions." In other situations, we are far more effective with the opposite approach. "You decide and take action. Let me know if I can help."
Here we can take some advice from Steve Jobs, "It doesn't make sense to hire smart people and then tell them what to do. We hire smart people so they can tell us what to do."
How to avoid micromanaging
As we all know, different situations call for different levels of manager involvement. A one-size-fits-all model just doesn't work.
Striking the right balance between abdication and micromanagement should flex according to four key factors:
Experience. The more experience individuals have with this type of work, the less directive we need to be.
Risk. The higher the risk, the higher our degree of management involvement.
Complexity. Naturally, more complex work requires more oversight than routine tasks. Try to view your team's routine tasks as an opportunity for you to be less involved in the work.
Engagement. The less engaged someone is in their work, the more involved we need to be. They simply may not view the work as a top priority the way we do. This is where investing in your team and getting to know them as individuals may boost their level of engagement and inspire your confidence in them, leaving you less inclined to micromanage.
Ultimately, effective managers invest in getting to know each of their team members as unique individuals. What does this person need to thrive in that situation? We can shape this over time, by observing and by asking. Asking is always a powerful management technique. To avoid the potential micromanager in you, make it a point to ask and then flex to each person's development style.
---
Author
Ann Gomez is an engaging speaker and the founding president of Clear Concept Inc. She is passionate about empowering the world's busiest people to perform at their best. She is also the best-selling author of "The Email Warrior", an active blogger and media spokesperson.
Originally published on the Clear Concept blog.