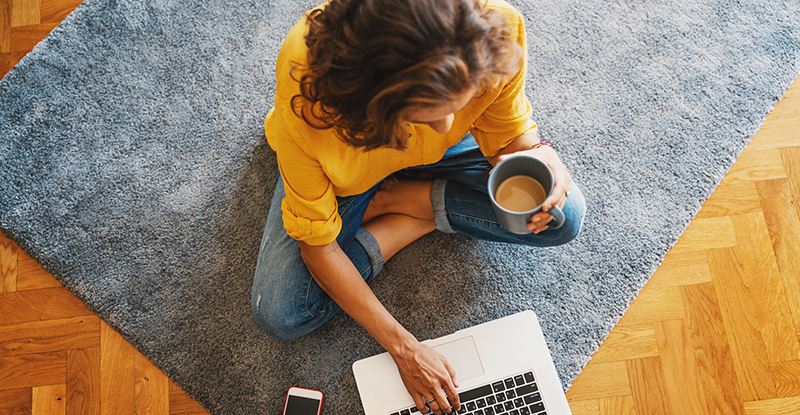 Photo credit: Olezzo/iStock/Getty Images
From income tax updates to personal productivity – and many subjects in between – here are some resources to help you stay up-to-date as you take on 2022.

Articles
Technology for CPAs: Learn ways CPAs can update their digital skills to stay competitive, keep on top of how the profession is transforming digitally, and make informed cybersecurity investments.

ESG and sustainability: From understanding the need for an ESG strategy, to working with more sustainable economic models, to an overview of ESG in BC, these pieces can support your ESG journey.

For practitioners, CPABC's Public Practice Knowledge Base offers collections of articles on topics of interest including CSRS 4200, monitoring and quality management, and licensing.

Videos
Maintaining productivity has been challenging during the twists and turns the pandemic has thrown our way. Here are pointers on how to clear out your inbox, minimize distractions, overcome unexpected events that pop up during the workday, and effectively handle multiple tasks.

If enterprise risk management (ERM) is one of your priorities, get some perspective from a subject matter expert on what ERM looks like in today's environment, risks that need addressing in the new normal, and if ERM makes sense for small organizations.

Equity, diversity, and inclusion: Is your organization striving to become more inclusive? Learn about resources and strategies to create more inclusive workplaces and what it means to have a commitment to diversity.

Podcasts
Ethical leadership: Today's work environment is characterized by disruption and change. Learn how CPAs can add value as ethical leaders who help organizations navigate complexity and digital change.

Wellbeing: If you are looking for ways to achieve better nutrition or improve the quality of your sleep, have a listen to our conversations with a nutritionist and a wellness expert.

Emotional intelligence (EQ) is a leadership superpower that can help you navigate today's challenging work environment. Learn how you can leverage EQ at work and use it to bring balance to your workday.

Webinars and training
New online, on-demand learning options: CPABC has worked with new online learning partners to bring you more on-demand offerings that are tailored to accounting and finance professionals. If you prefer the convenience and flexibility of on-demand learning, we have options to support your professional development objectives.

Income tax updates: Get a high-level summary of tax law changes in 2021 at our live webinar, Income Tax – Update 2021. There are also seminars to update you on personal tax, audit engagements (CAS 540) and compilation engagements (CSRS 2400).

Controller's Management Program: This program is designed to provide controllers with the theory, best practices, tools, and skills to further sharpen their leadership and management skills in order to take you organization to the next level. Attend online from Feb. 15-24, 2022.

Here's to a healthy and productive year of accomplishing your learning goals!
---
Leah Giesbrecht is a communications specialist for CPABC.