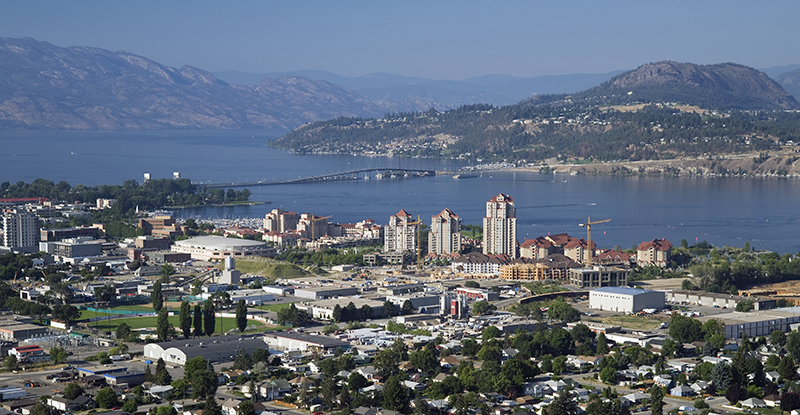 Photo credit: JosefHanus/iStock/Getty Images
At the end of 2021, the Thompson-Okanagan had a tighter labour market than in 2019, with a 4.6 per cent unemployment rate, record employment, and a staggering level of open but vacant job positions. However, the gains were not evenly spread, and the economy is still feeling the effects of the pandemic.
At its lowest point in May 2020, the Thompson-Okanagan had lost over 24,000 jobs since the start of the year. Since then, the region has led job creation in the province, with 301,900 employed in December 2021, which exceeded the level set in December 2019 by 2.2 per cent.
Overall, employment gains were concentrated in the service sector, which was up by 3.4 per cent over that same period. However, while most service industries increased employment, particularly in the public sector and professional services, customer-facing industries such as wholesale/retail trade and hospitality continued to struggle.
In addition, employment in the goods sector has not returned to pre-pandemic levels. It was down 2.2 per cent from December 2019, primarily due to a weak construction sector, the region's largest goods sector employer, where over one-in-ten jobs have not returned.
In December 2021, the region's unemployment rate was 4.6 per cent, compared to 5.0 per cent in December 2019. This improvement reflects strong employment growth, but the decline is also due to a decrease in the labour force participation rate. In December 2021, 61.9 per cent of working-aged individuals were employed or looking for work in the region compared to 62.9 per cent in December 2019. In comparison, the rate in the Lower Mainland was 67.1 per cent in December 2021.
Employment gains have also not kept pace with population growth. Over the past two years, the Thompson-Okanagan had the fastest population growth rate in B.C., with 17,300 individuals 15 years and older moving here. In contrast, total employment only increased by 6,400 over that same period, with just 1,200 new full-time positions.
However, there is no shortage of available work in the Thompson-Okanagan. As of Q3 2021, the region's job vacancy rate hit a record 7.8 per cent, representing over 21,000 positions that employers could not fill. The region's job vacancy rate is the highest in the province, up from 7.2 per cent in Q2 2021 and far above the 4.6 per cent in Q3 2019.
While the region's labour market started the year on a positive note, it is clear that significant challenges remain. Some of the region's largest employers continue to struggle while others face growing labour shortages, and a lower participation rate means less people are actively looking for work. As we continue on our economic recovery, we need to ensure we have the right policy mix to support both workers and businesses, including skills training in areas with the most acute labour shortages and support for those looking to enter the workforce.
These findings are an update from CPABC's report
BC Check-Up: Work
, which highlights employment conditions across the province.
Data is from Statistics Canada Labour Force Survey. Monthly data follows a moving three-month average and is not seasonally adjusted.
---
Karen Christiansen, FCPA, FCA, is a partner at MNP LLP in Kelowna.