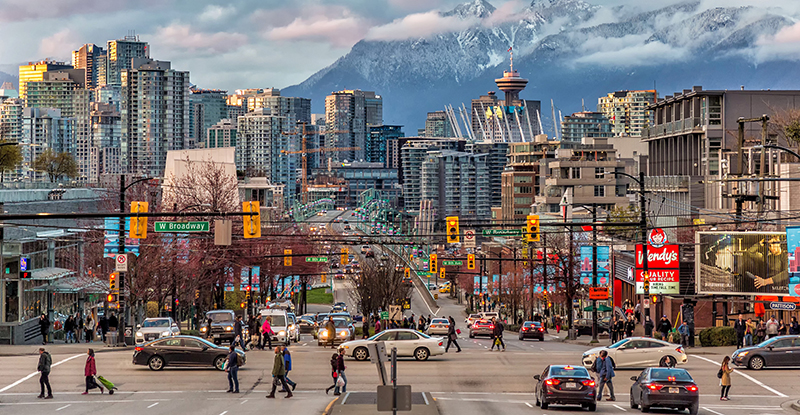 Photo credit: Aolin Chen/iStock/Getty Images
Read CPABC's full Economic Dashboard report for January 2022. Below is a summary:

As 2021 came to an end, BC's unemployment rate stood at 5.3% in December. That was a small decline from 5.6% in November and well below the 8.0% rate at the start of 2021. However, even after strong employment gains over the past year BC's unemplyoment rate remained above the 4.8% set in December 2019. Canada's unemployment has also been steadily declining, dipping to 5.9% in December 2021, but still above the 5.7% rate in December 2019.

As of December 2021, BC's employment increased by 3.9% compared to December 2020. However, growth in BC's workforce slowed throughout 2021 and has not kept pace with population growth. Since December 2019, BC's working age population grew by 118,200 compared to employment growth of 50,200.

One reason for optimism is the growing number of full-time positions in the province. As of December 2021, full-time positions were up by 2.2% compared to December 2019. In contrast, part-time positions were up by 0.9% over that period. This is a promising sign as it reflects that the average hours worked per BC worker is rebounding from the lows experienced earlier in the pandemic.

Service sector boosted by public jobs while goods sector continues to struggle
BC's service sector employment reached 2.2 million in December 2021, up 5.4% from the same time in 2020 and 3.1% compared to December 2019. Employment gains were concentrated in the public sector, with the three largest public service industries (public administration, health care, and education) up by 12.4% compared to December 2019. In contrast, employment across the rest of the service sector declined 0.9% over the same period.

While employment in some private industries such as professional services, information/culture, and trade have fared well in 2021, growth was dragged down by continued weakness in the hospitality and building/business services industries. This dynamic highlights an uneven recovery in the service sector.

Employment in BC's goods-producing sector has been far weaker than the service sector. In fact, despite overall robust employment growth over the past year, goods sector employment was down 2.0% compared to December 2020 with only manufacturing experiencing job growth.

As labour market tightened, BC businesses faced record labour shortages in 2021
As BC's employment levels have recovered, the labour market has tightened, and employers have been unable to fill many open positions. In Q3 2021, BC's job vacancy rate reached 6.7%, a new record high. That represented nearly 158,000 positions employers were unable to fill across British Columbia. While data is unavailable for the last quarter of 2021, the expectation is that labour shortages will continue to be an acute issue facing BC's economy in 2022.

Retail spending well above pre-pandemic levels, but has seen recent downward pressure
In October 2021, BC monthly retail spending was up 10.7% compared to January 2020, and 6.5% across Canada. While retail spending in BC has made a robust recovery from the May 2020 low point, it has been on a slight downtrend since the start of 2021.

At the time of writing, StatsCan data for the November and December 2021 is not yet available. However, RBC consumer spending data shows that despite the rising concerns associated with the Omicron variant, overall spending has remained robust, though some categories such as travel (-60% below pre-pandemic levels) have struggled.

Strength in BC exports, prices, continue to drive economic recovery
While there has been a small dip in total exports from the record level set in June 2021, the $4.56 billion of BC exports in November 2021 was still 49.1% higher than January 2020 and 32.9% higher than January 2019. The strength in BC exports has been driven by rising prices and growing global demand for key BC commodities.

Most of BC's most key export commodities have realized significant price increases as the global economy continues to recover and international demand for commodities rises. While forestry prices moderated from the highs set in June 2021, as of January 12, 2022 prices were up by 124.0% compared to January 2020. Prices of other key commodities were also up over that period, including metals/minerals (+29.1%), energy products (+48.5%), and agriculture products (53.1%).

Economic forecasts highlight return to more typical economic conditions by 2023
The economic picture has improved considerably in 2021, with real GDP forecast to have grown around 4.5% in BC and 4.6% in Canada for the year as a whole. In 2022, real GDP is expected to exceed pre-crisis levels in both Canada and BC, while the unemployment rate is forecast to continue to decline but remain slightly above pre-crisis levels. By 2023, unemployment is anticipated to return to around or below the rates set in 2019.

Read the full Economic Dashboard.
---
Aaron Aerts is CPABC's economist.