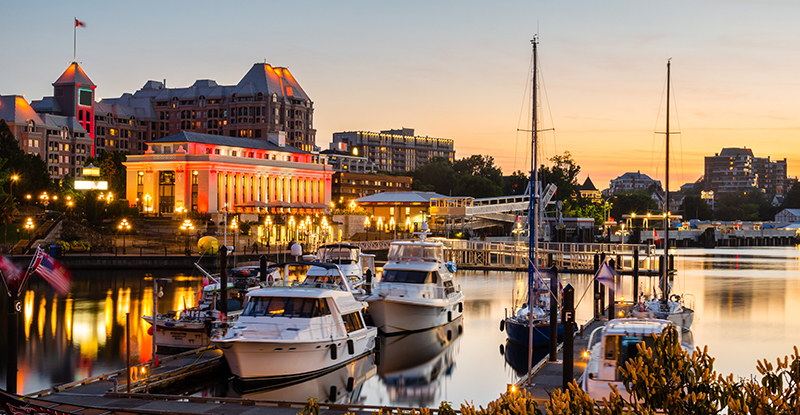 Photo credit: AlbertPego/iStock/Getty Images
These findings are an update from CPABC's report BC Check-Up: Work, which highlights employment conditions across the province.
Greater Victoria has a significant amount of employment in the public service, and at the outset of the 2020 recession, this helped stabilize overall employment in the region when compared to the rest of the province. Still, a continued decrease in labour force participation, the significant challenge businesses have faced trying to find employees to fill open positions, and slow and uneven employment growth shows that our workforce has some weaknesses.
Greater Victoria's unemployment rate was 3.9 per cent in January 2022, a notable decline from the 5.2 per cent in January 2021, and the region added 9,200 jobs over that period. However, the lower unemployment rate also reflects a growing challenge: less residents seeking work. In January 2020, 63.6 per cent of working-aged individuals in the region were employed or looking for work, compared to 65.0 per cent in January 2020.
The lower participation rate left many businesses unable to fill open positions. Vancouver Island's job vacancy rate, the proportion of unfilled positions in a given period, reached record highs in 2021. In Q3 2021, the 6.4 per cent job vacancy rate was much higher than in Q3 2019 (4.5 per cent) and represented over 22,000 jobs that were left unfilled.
The employment recovery has also varied widely by industry. This was most evident in the goods sector, where employment declined by 3.9 per cent in January 2022 compared to January 2020. Employment in the region's largest goods industry, construction, has rebounded over the past year but remained down by 600 positions relative to January 2020 as hiring has been hampered by high labour shortages.
Service sector employment was up by 2.2 per cent in January 2022 compared to January 2020; however, employment in some customer-facing industries still struggled. Employment in other services (such as household or personal services) was down by 38.6 per cent in that period, while the hospitality sector's workforce declined by 29.2 per cent. This is not surprising given the significant slowdown in tourism and office work, but is a great concern to the many businesses that rely on these industries.
Another challenge is that while total employment is now above pre-pandemic levels, it lags behind population growth. Since January 2020, total employment in Greater Victoria increased by 2,100 positions as of January 2022. While this is a modest gain, it is important to note that over the same period, 11,500 individuals aged 15+ moved to Greater Victoria.
Greater Victoria's labour market has made some notable progress over the past year, but significant challenges remain. There is a stark contrast: on the one hand, many businesses are facing labour shortages, and the lower labour force participation rate means less people are actively looking for work. On the other, some sectors have not recovered to pre-pandemic employment levels and these workers may need to reskill to find other employment.
To enhance our recovery, we should promote policies that support both workers and businesses, such as help for those looking to enter the job market and skills training in industries facing the greatest labour shortages.
Read CPABC's full report BC Check-Up: Work.
---
Lindalee Brougham, FCPA, FCA, FCGA is the President of LL Brougham Inc.