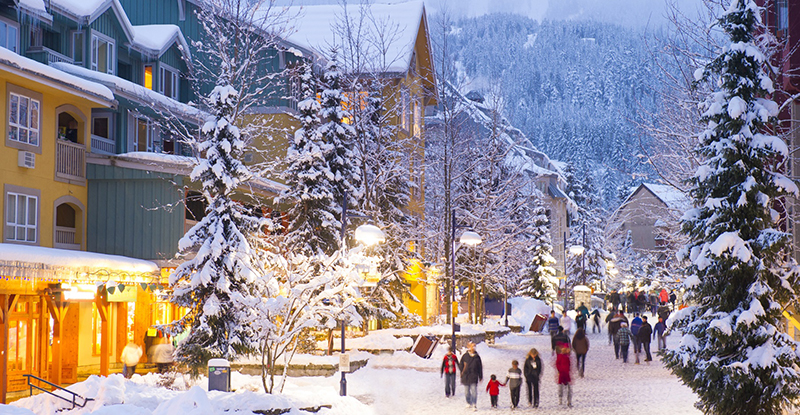 Photo credit: stockstudioX/iStock/Getty Images
In this podcast episode, CPABC's economist Aaron Aerts speaks with Vivian Tse, director of communications with CPABC, about economic trends in BC, looking at November 2022 data. Part of our Coffee Chats with CPABC podcast series.
---
After 7 consecutive rate increases, higher interest rates slowing inflation
On December 7, the Bank of Canada (BoC) raised the overnight interest rate to 4.25%, another 50 basis point hike. This marks the seventh consecutive increase in 2022, up a total of 400 basis points from the 0.25% rate at the start of the year.
The significant increases to the interest rate, along with easing supply chain disruptions, has begun to slow the rate of inflation. In October 2022, Canada's consumer price index (CPI) increased 6.9% compared to October 2021. While this rate remains very high relative to the past decade, inflation has been easing over the past few months from the peak seen in June when annual inflation reached 8.1%, a 40–year high.
The Bank of Canada expects inflation to continue to ease throughout 2023, falling to around 3% by the end of the year. The BoC's target of 2% is expected to be reached by 2024.
As a result of the already significant 400-basis point increase in 2022, along with an anticipated economic downturn in early 2023 and slowing inflation, the BoC's rate-hiking is expected to slow or cease in the new year.
The BoC will closely monitor inflation and will adjust the interest rate according to how the economy responds. If the BoC finds that inflation remains stubbornly high, the interest rate could continue to increase. However, if inflation continues along its current trajectory, we may have already seen the peak of the interest rate.
BC housing market continues to soften
The rapid rate increases put downward pressure on housing demand over the past half year, and this softening of the housing market continued throughout November. Across the province, housing sales were 4,512 in November 2022, down by 50.8% compared to the same month last year. While 2021 set records for home sales, the number of sales in November 2022 was nearly a third below the historical average for the month.
Though housing prices remain well above pre-pandemic levels, the average price of a house sold in November 2022 was $906,785, down by 8.6% compared to November 2021. The situation has also varied by region, with some experiencing a more significant decline in average prices compared to 2021. The largest declines were in Chilliwack (-18.6%), Fraser Valley (-17.1%), and Victoria (-7.7%). Conversely, prices have stabilized for the Okanagan (-2.4%), Vancouver Island (-2.5%) and Greater Vancouver (-3.3%) over the same period.
As we move into 2023, the housing market is expected to continue to soften, dampened by increased interest rates and mortgage costs. RBC Economics forecasts housing prices to decline by 9.5% in BC in 2023 compared to 2022, with housing sales softening a further 22.0% over that period.
Strong BC commodity exports tell a positive economic story in 2022
The strength of BC's commodity exports throughout 2022 continues to be one of the more positive economic trends for the province. Commodity exports reached $5.09 billion in October 2022, up by 7.1% from October 2021.
The strongest export growth over that period was for machinery and export (+31.9%), agricultural goods (+22.9%), and pulp and paper products (+20.4%). High natural gas prices have also buoyed BC's nascent natural gas industry. Exports of natural gas neared $700 million in October 2022, up by 43.6% over October 2021. With continued progress on the LNG Canada development and other natural gas related projects, the industry provides a boost to BC's economic outlook.
While some commodity prices have eased over the year, including the price of energy and forestry products, they remain well above January 2020 levels and should continue to support a robust export market for the province, and be a key driver of economic growth.
---
Aaron Aerts is CPABC's economist.