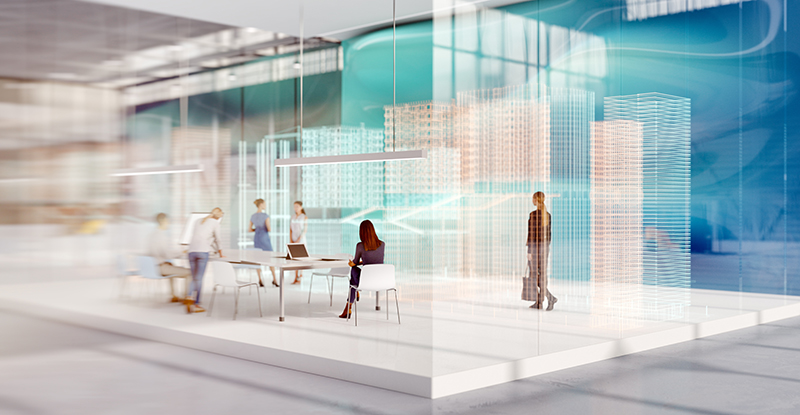 Photo credit: piranka/E+
In our podcast episode, Garrett Wasny, digital skills advisor and CPABC professional development instructor, speaks with Vince Kanasoot, CPABC communications specialist, about how CPAs can stay up-to-speed with their digital competencies to extract, interpret, and communicate data, including effectively using Google's tools. Part of our Coffee Chats with CPABC podcast series.
"Accountants are being called upon more than ever before to help lead us through this volatile, uncertain, and complex environment we're living in, because of their intellectual rigor, integrity, and accountability to the public," says Garrett Wasny, digital skills advisor.
An expert presenter and thought leader on the intersection of accounting and technology, Garrett provides guidance to finance professionals worldwide on how to thrive in this digital age. He advises finance professionals on how they can best utilize online tools to build trust, solve problems, and create new value.
CPABC recently spoke with Garrett about his upcoming professional development sessions, including why they're relevant to not just CPAs, but business professionals in general. For the full interview, listen to our podcast episode with Garrett.
Below are highlights from the descriptions he provided on his upcoming sessions. Note that these types of sessions are offered by CPABC on an ongoing basis; titles may adjust to stay current with ever-changing technology and practices.
Data visualization and mapping tools for accountants
Garrett: We now live in a visually-rich digital world. With social media channels such as Facebook, LinkedIn, YouTube, TikTok, Instagram, Pinterest, and everything else, everyone is now a photographer, filmmaker, and digital content creator. However, this also creates a lot of competition for our attention.
To cut through all this noise, accountants have to be able to speak visually more than ever before. Just relying on a spreadsheet or a pivot table isn't enough. I've never seen a spreadsheet go viral. Since accountants play large roles in managing businesses and people's lives, they need to be aware of the key tools and applications available to help them convey their information.
There are various digital applications that accountants can use to tell visual stories. Many of these applications are either free or have low costs, and most of these tools require no prior design skill at all.
Learning how to tell your stories visually will add a whole new creative layer that, combined with your accounting expertise, can make you an unstoppable force. Any presentation that you do will become instantly more visually engaging, shareable, and memorable in this new visual age.
Get information on available sessions on data visualization and mapping.
Google business tools for accountants
Garrett: Most people think of Google as just a search engine. But there's a whole other enterprise side to Google. For example, there are a number of profile tools that Google offers. Most people already have profiles on Facebook, Twitter, or LinkedIn. But do you have a Google profile? I would argue that it's one of the most important profiles to have.
This is because Google profiles feed directly into the Google search ecosystem. And typically people default to Google when gathering information on a person or company. So if you want to know how to properly manage your Google presence, it's critical that you're aware of the different Google profiles you can create for both yourself and your business. These profiles are free to create and easy to manage.
Google's tools are also great for team collaboration and boosting productivity. This includes their workspace platform that consists of Google Sheets, Google Docs, Google Slides, and Google Forms. And while these tools, especially Google Docs, have been widely used for a while, a lot of professionals aren't comfortable using them because they don't quite know how and haven't found the time to learn.
That's why many professionals stick to Microsoft Office. However, as great as Microsoft Office is, the Google suite offers added collaboration abilities, allowing team members to work in the same document in real time.
Another great service offered by Google is its "university". This online learning site offers hundreds of free courses that you can take to learn about a wide range of technologies including innovative tech such as artificial intelligence and driverless cars. Courses that might cost you thousands of dollars in university or community college, you can get for free on Google – but you have to know where to look. Google also offers a wealth of incentive programs and resources for entrepreneurs as well.
Get information on available sessions on Google business tools.
Google is not enough: The Best Search Tools You Aren't Using (But Should!)
Garrett: When it comes to search tools, I've already mentioned that Google is the default search engine of choice for many. However, using Google search alone only scratches the surface of maximizing the Google platform. I recommend complementing it with other resources offered by Google as well as other platforms.
For example, you can download the Google app on your phone and access your own personalized stream of articles. This is useful if you need to stay updated on specific topics for your job or personal interests. Rather than continually relying on Google search or setting up Google alerts, you can get a personalized newsfeed in your app that gets updated regularly. Google constantly scans the universe for the information you're interested in, and you can also set the parameters for what news stories are pulled into your newsfeed.
I also recommend utilizing other platforms beyond Google for a more comprehensive search – and most people are already using a lot of these channels, which include LinkedIn, Facebook, Twitter, and YouTube. Most people don't realize that social media channels are also excellent search engine resources. And then of course, there are also other leading search tools such as Bing, WolframAlpha, and Kartoo.
Using a variety of resources when doing searches can help you develop a well-rounded and more holistic perspective. And it also allows you to cross-reference information. You can integrate, synthesize, and piece together a more complete and current picture than if you only used one search method, say a Google search.
Get information on available sessions on search tools.
Internet of Things for accountants
Garrett: It's not just people who are online – more objects are now connected to web than ever before, such as cars, machines, cameras and security devices, thermostats, and light bulbs. We're at a point now where every new product is connected to the Internet. The Internet of Things (IoT) is not just about how different machines are being connected to your daily life, but also the implications it has for business and accounting.
Different organizations around the world have incorporated IoT into their workflow and use insights from information gathered to make continuous improvements in processes. For example, instead of waiting for the trouble light to go on or for a machine to break down, some businesses are using advanced analytics to determine issues ahead of time and take proactive steps.
IoT is providing organizations with a huge amount of data, but if you aren't able to process this information in a timely way, then what's the point? You're going to fall behind. And perhaps the most important part – and this is where accountants come in – is the accuracy of this data.
Increasingly, accountants are stepping up to be data stewards of IoT, because they're already entrusted with managing important financial information for organizations. The new role of accountants includes managing IoT data, making sure it's secure, correctly organized and interpreted, and processed in real-time.
More than ever, accountants are being called upon to help lead us through this volatile, uncertain, and complex environment we're living in, because of their intellectual rigor, integrity, and accountability to the public. That's why accountants need to stay updated on the different technologies available and how to process big data.
Get information on available sessions on the Internet of Things.
Interested in learning from Garrett Wasny? A number of upcoming and on-demand presentations are available from him through CPABC's Professional Development offerings.
---
Vince Kanasoot is a communications specialist for CPABC.